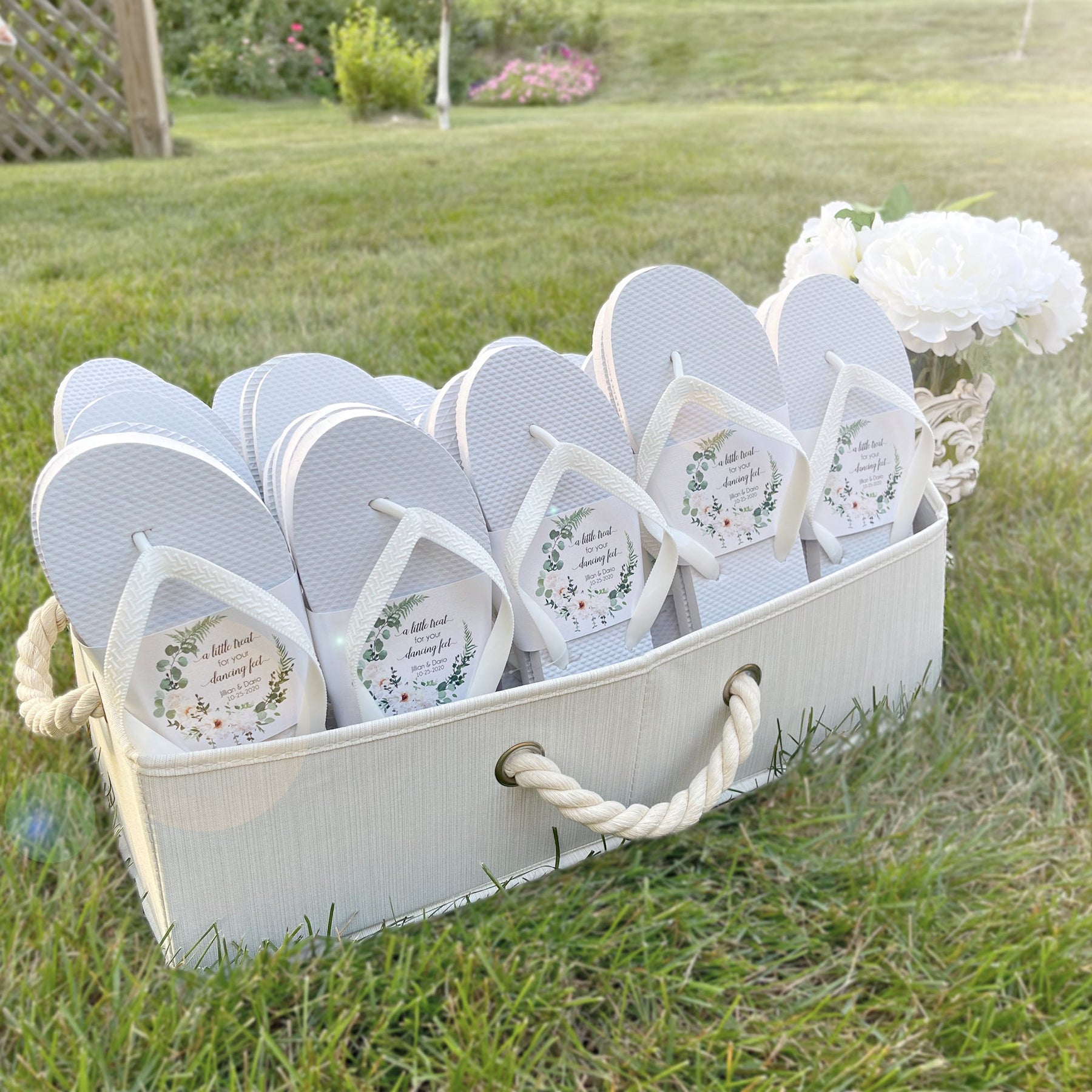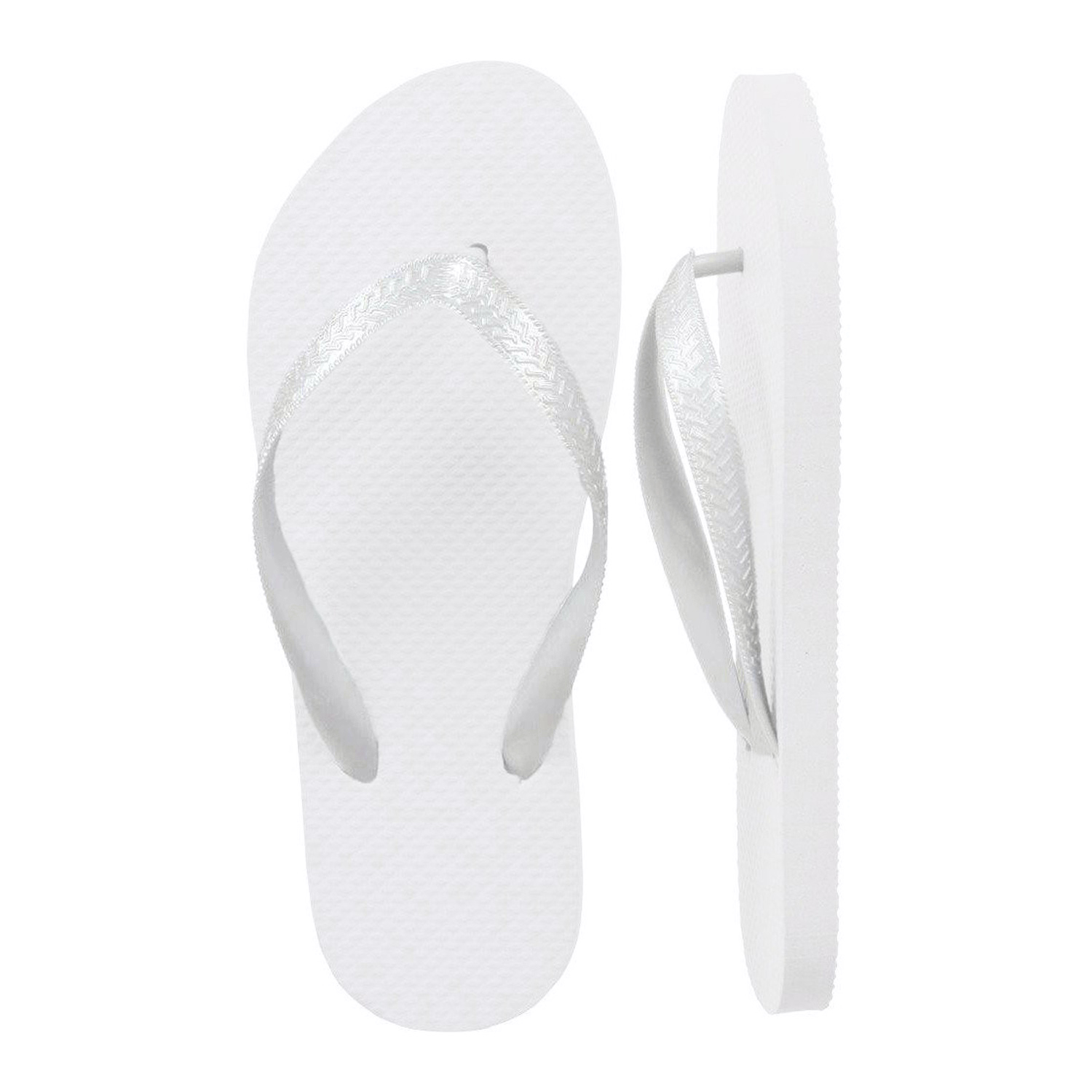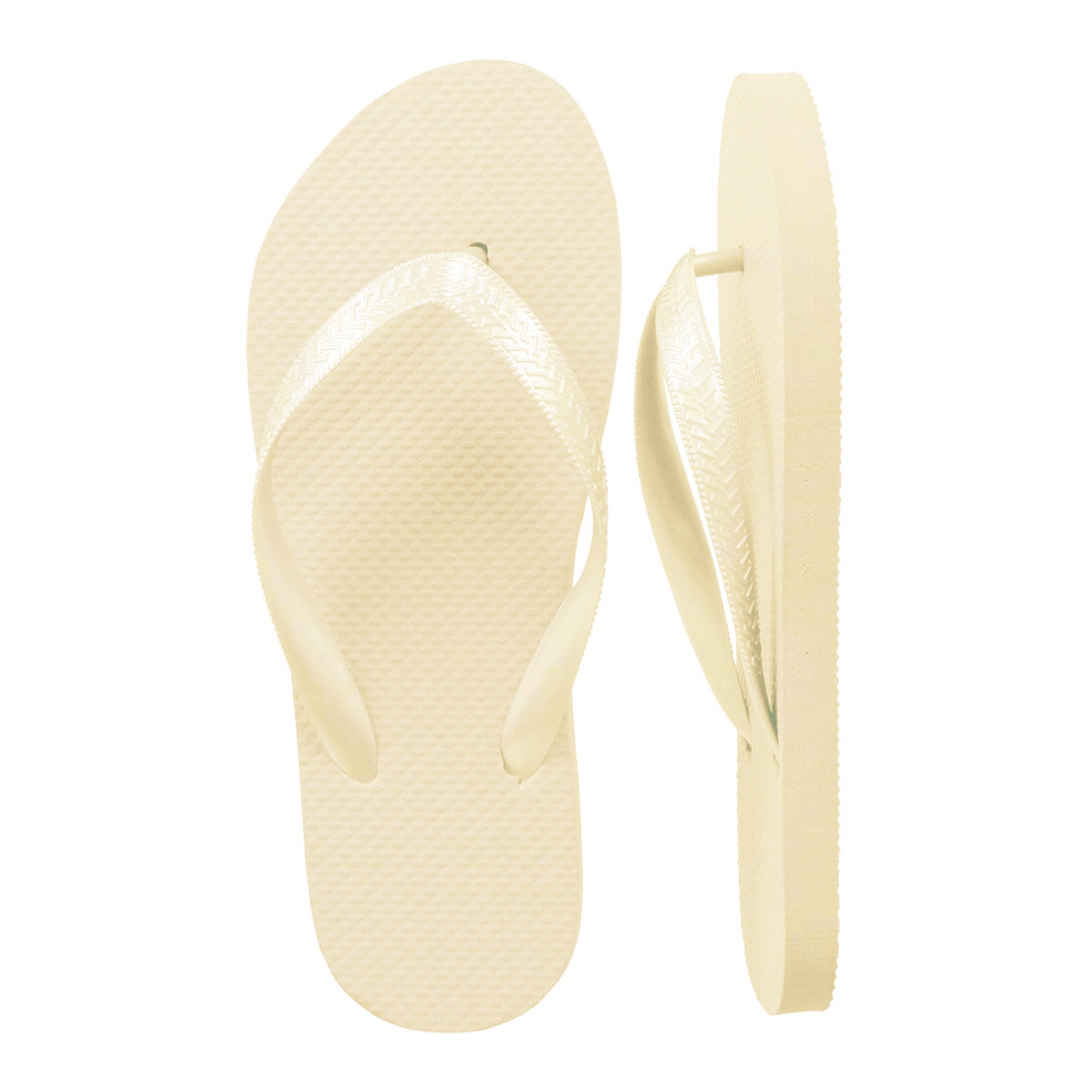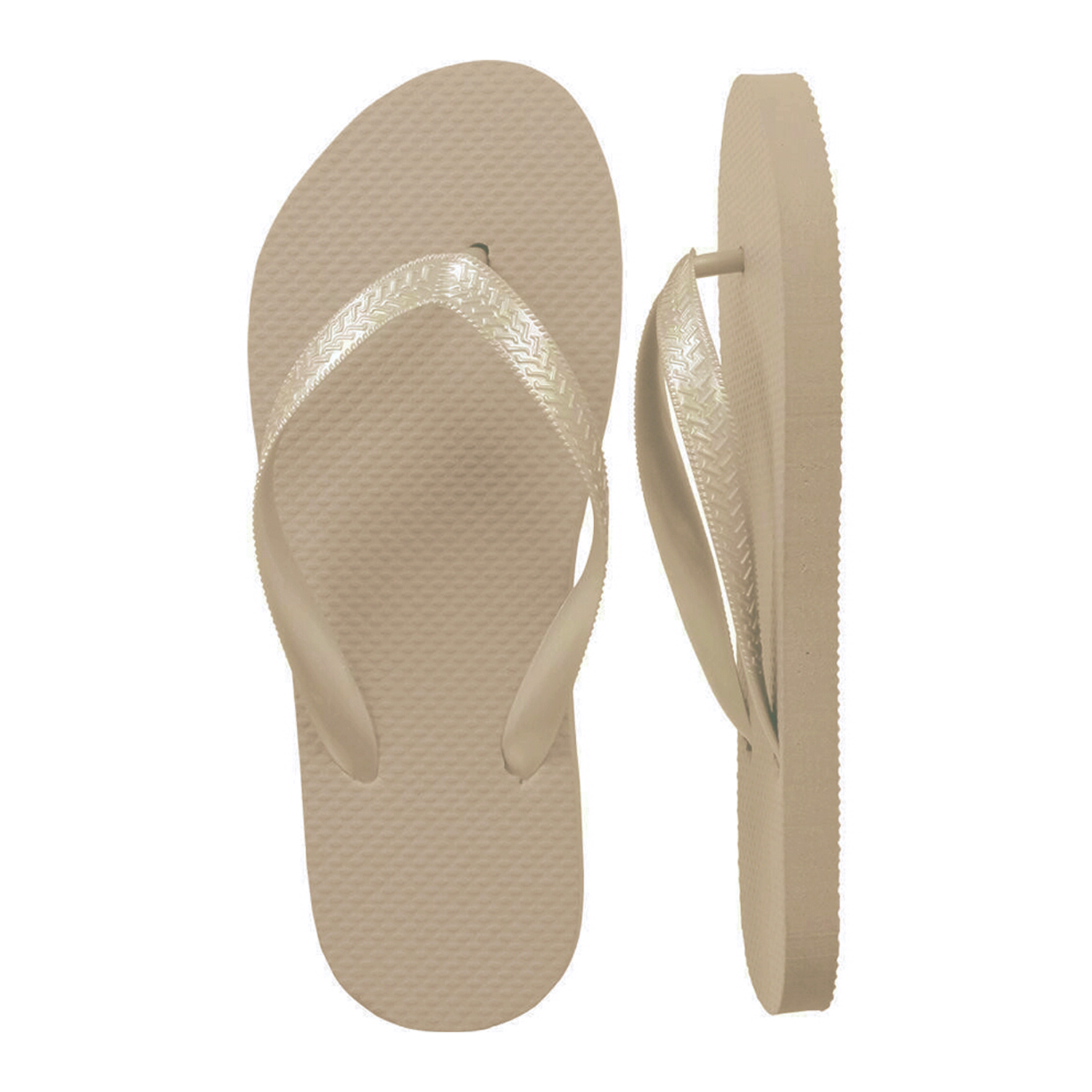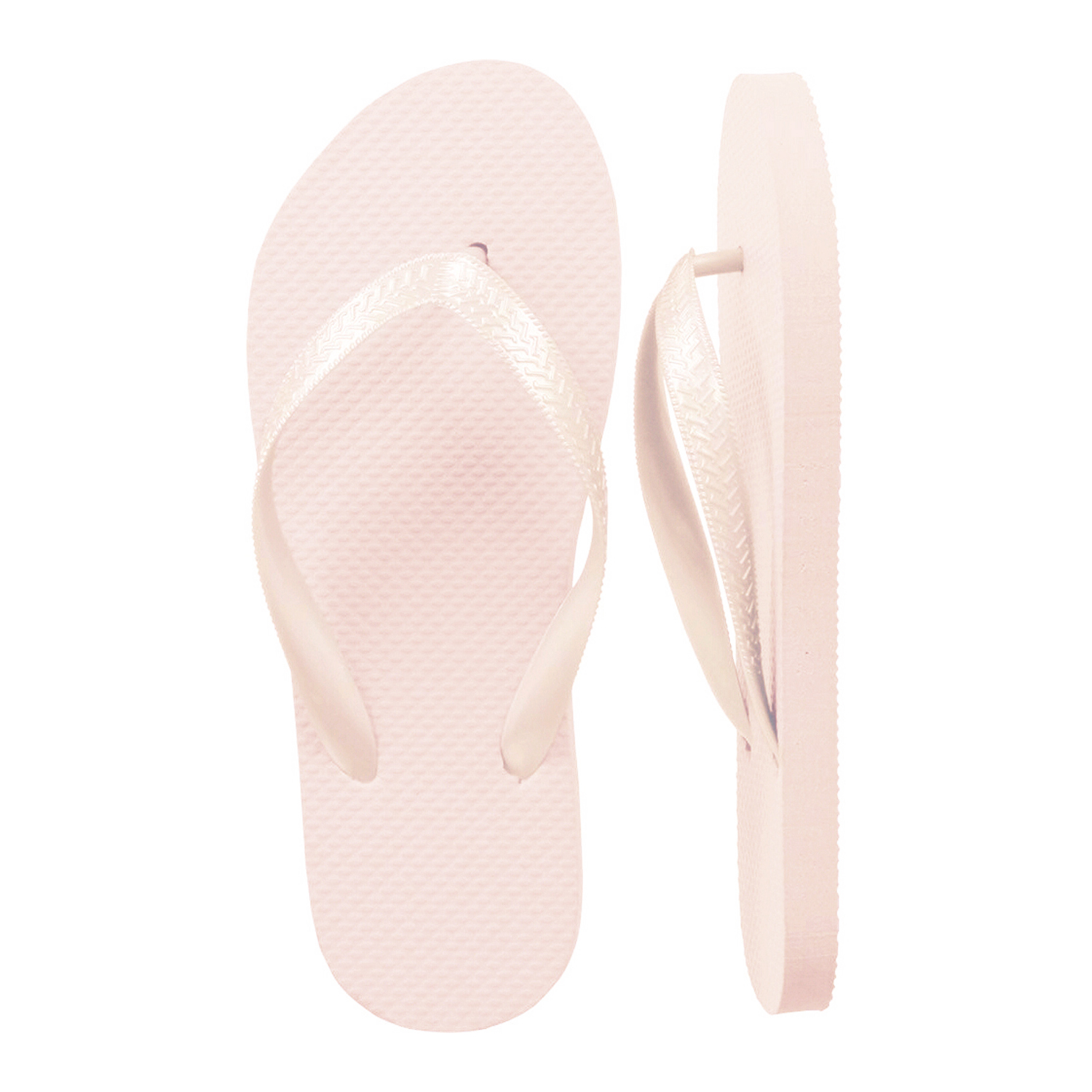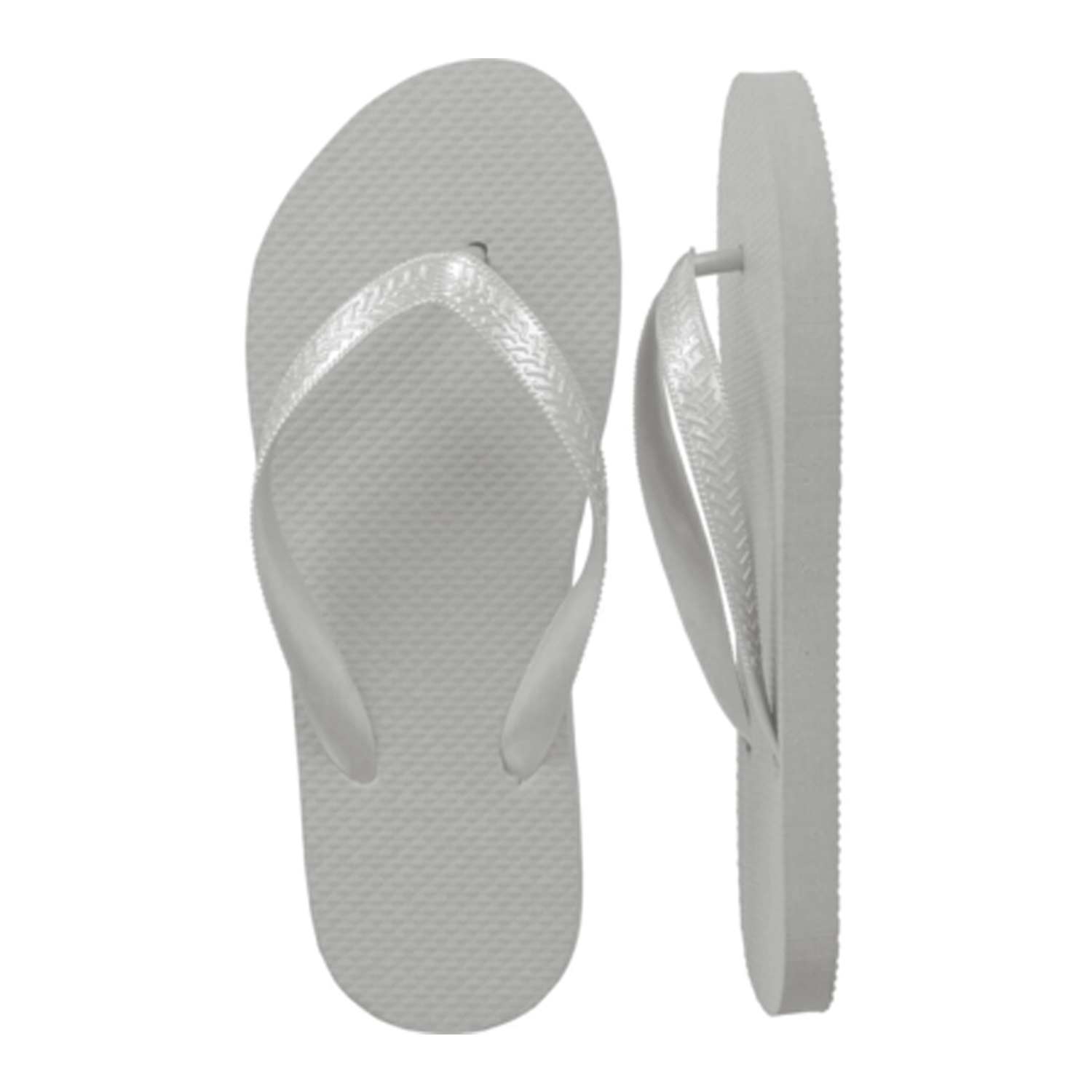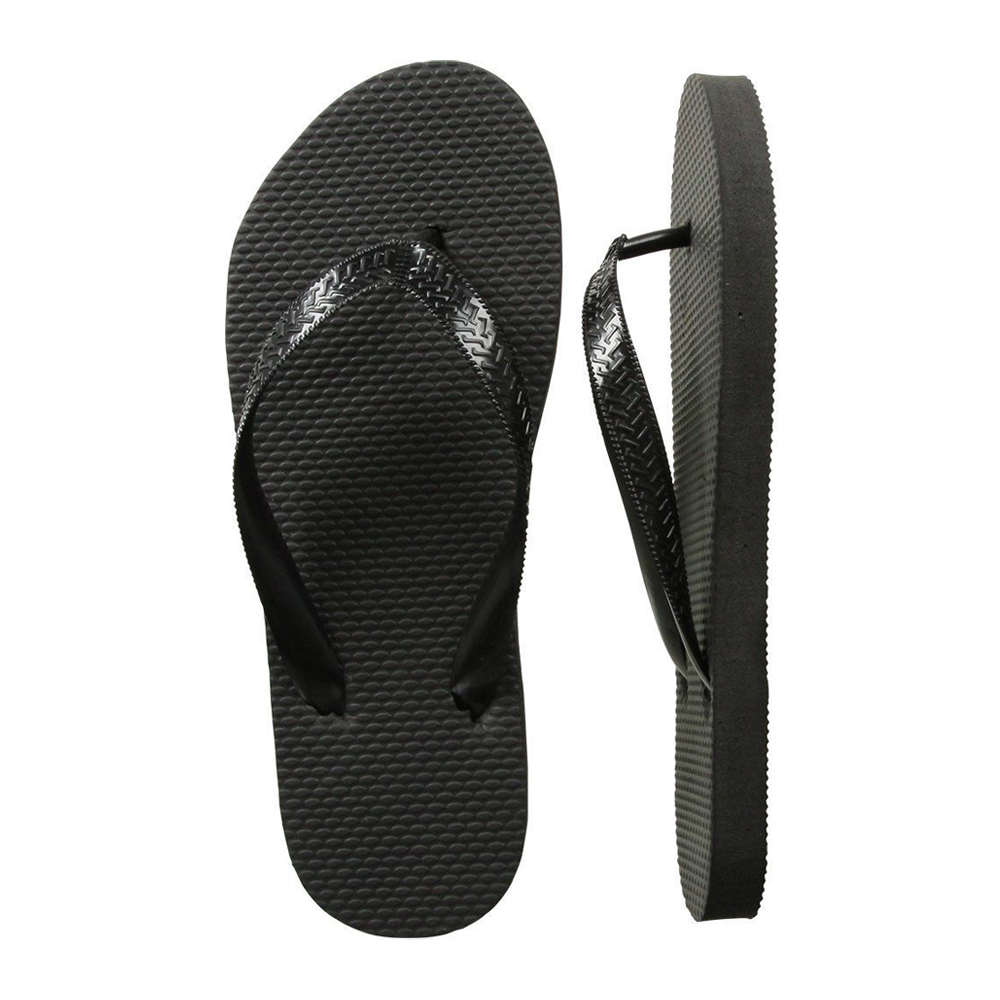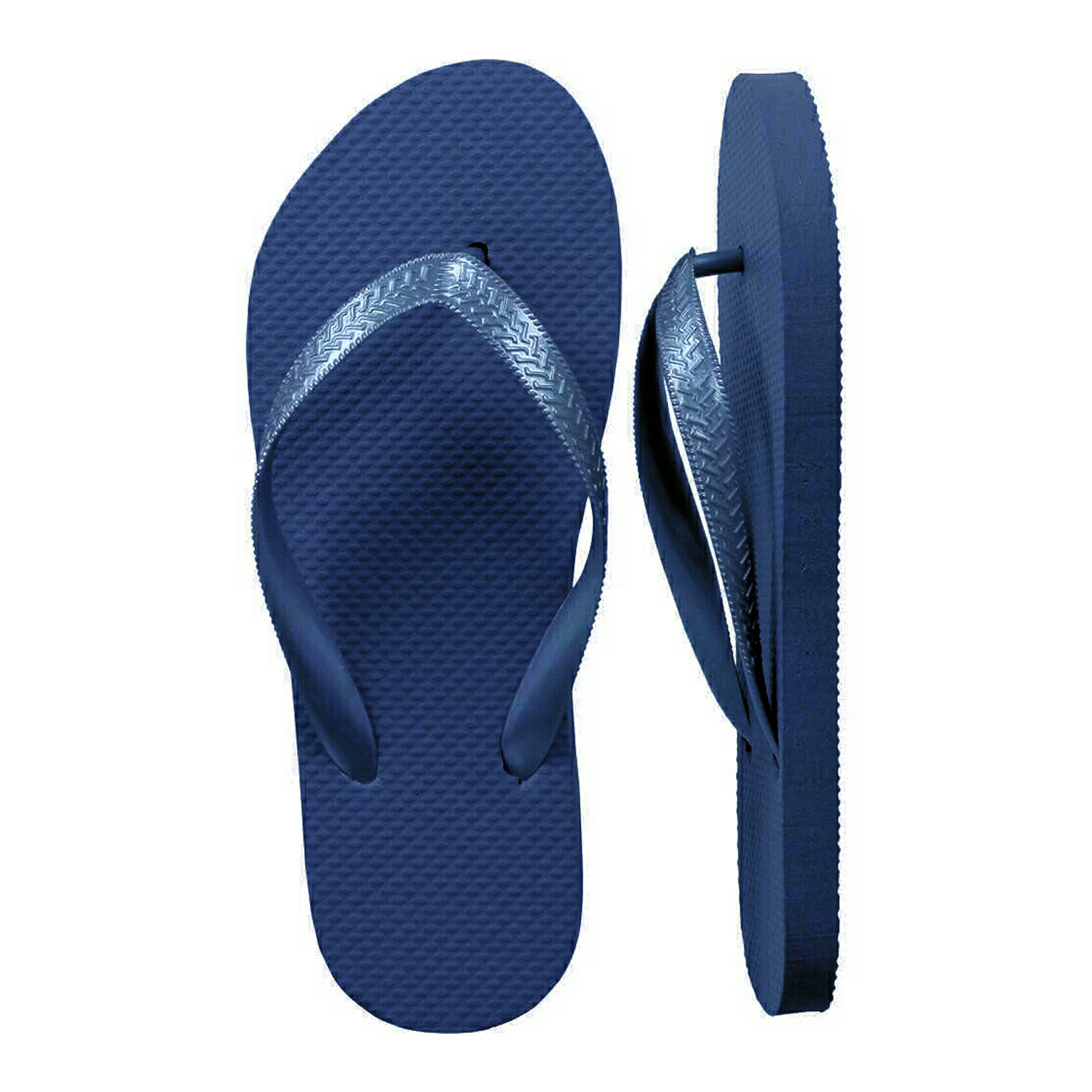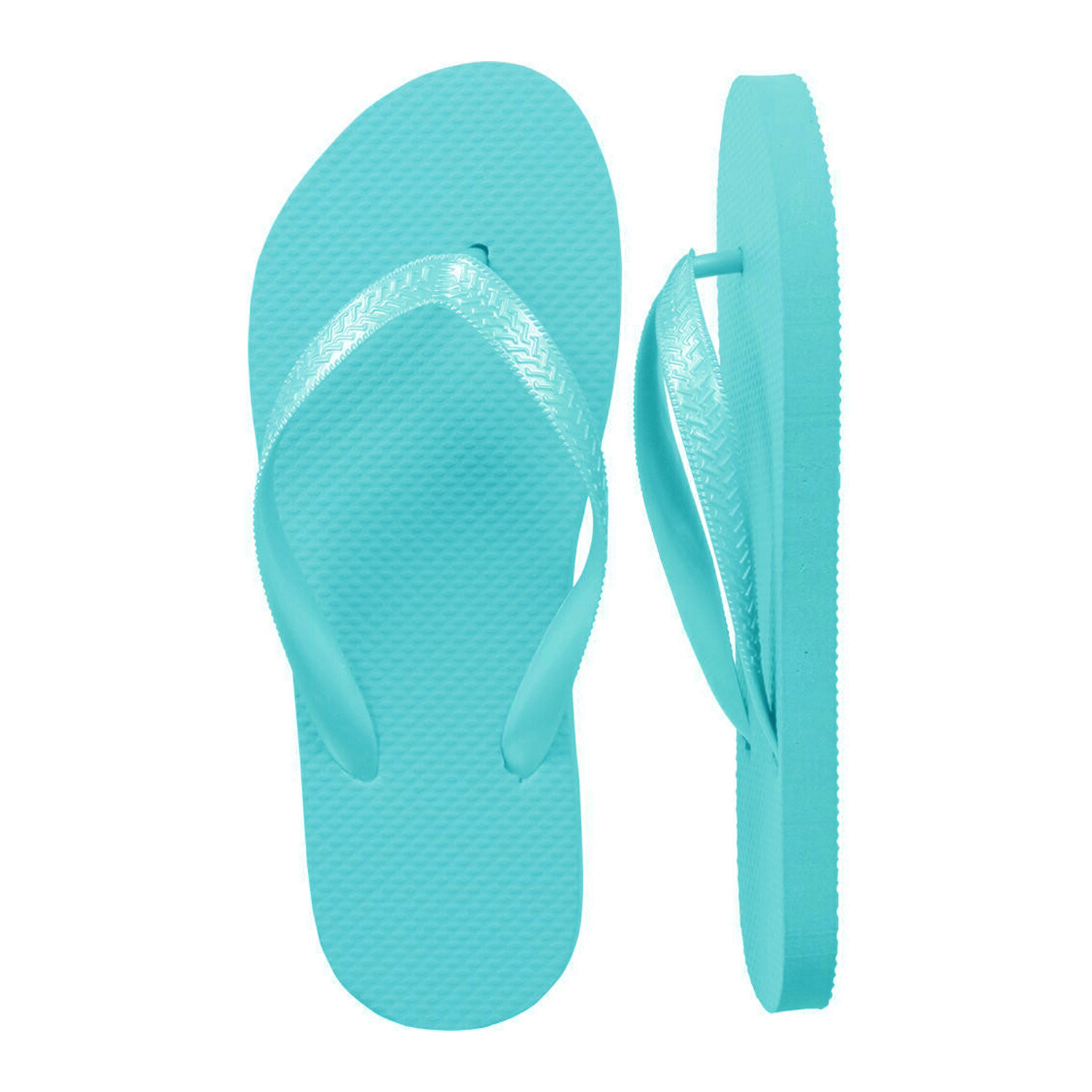 Elevate your parties, weddings, and mitzvahs with our high-quality bulk flip flops. Designed for comfort and style, our flip flops are perfect for guests to kick off their heels and dance the night away. With unbeatable prices and bulk discounts, make your celebration unforgettable with our premium flip flops. Shop now and step into party perfection!
We ship samples within 2 business days. To view the most accurate transit times it is best to add the item to the cart, go to checkout and enter your address. You will see transit times in the shipping secion.
If you are in a rush and need the items by a specific date please contact our support team: support@receptionflipflops.com.
Please see below the indivdual item locations:
Flip Flops, Basket & Sign - shipping from Wisconsin (WI)
Bands - shipping from Illinois (IL)
We offer full refunds and free exchnages if any issue is our fault.
If you have a change of heart we offer refunds and exchanges, but please check our refund page for eligibility and more details/costs.
Accessorize Your Flip Flops
General
They do! They are connected by a plastic loop tie. They are very easy to remove.
Yes! All our flip flops come with a small round white sticker (about 1/2") with S, M or L.
They are easy to take off if you are using bands or hang tags with sizing on them. Otherwise leave them on so your guests know which size they are grabbing.
Definitely! Just select SAMPLE above. Or if you are on the Flip Flop Sample page you can just select the color you need. You will receive a random size.
Unfortunately no, our 20 pack flip flop boxes are pre-packaged by our manufacturer (with 3 smalls, 12 mediums, 5 larges in each box). 
You can purchase a sample so you can see the quality/color before purchasing a larger order. Sample orders are limited to one per order and a random size will be sent. 
Our flip flops and ballet flats come in 3 sizes, small, medium, & large. Our sizes include half sizes. All sizes are womens sizes. 
Small will fit a US size 5-6.5
Medium will fit a US size 7-8.5
Large will fit a US size 9-11
You can refence the flip flop size chart above in the tabs. 
Shipping
Yes, we ship all over the world. Shipping costs will be calculated at checkout. We run discounts and promotions all year, so stay tuned for exclusive deals.
It depends on where you are. The fastest way to view transit times is to go to checkout and enter your address.
Please be aware that you need to add our processing time to the transit time. We do our best to process and deliver all our orders within 2 business days (with the excpeption of custom products like bands and hang tags which can take up to 7 buisness days).
If you are in a rush and need the bundle by a specific date please contact our support team: support@receptionflipflops.com.
Other
Click here to contact us through our contact page! We will be happy to assist you.