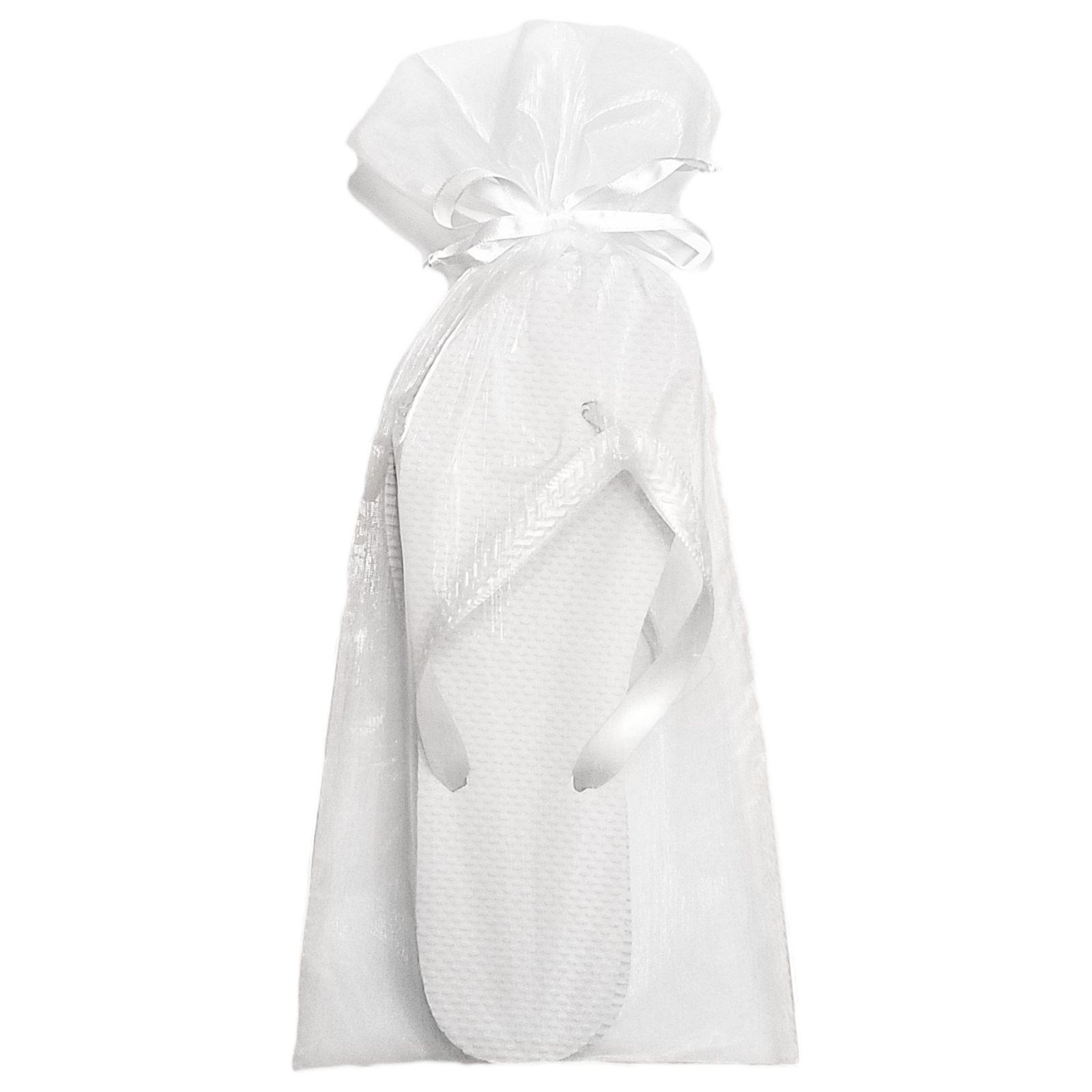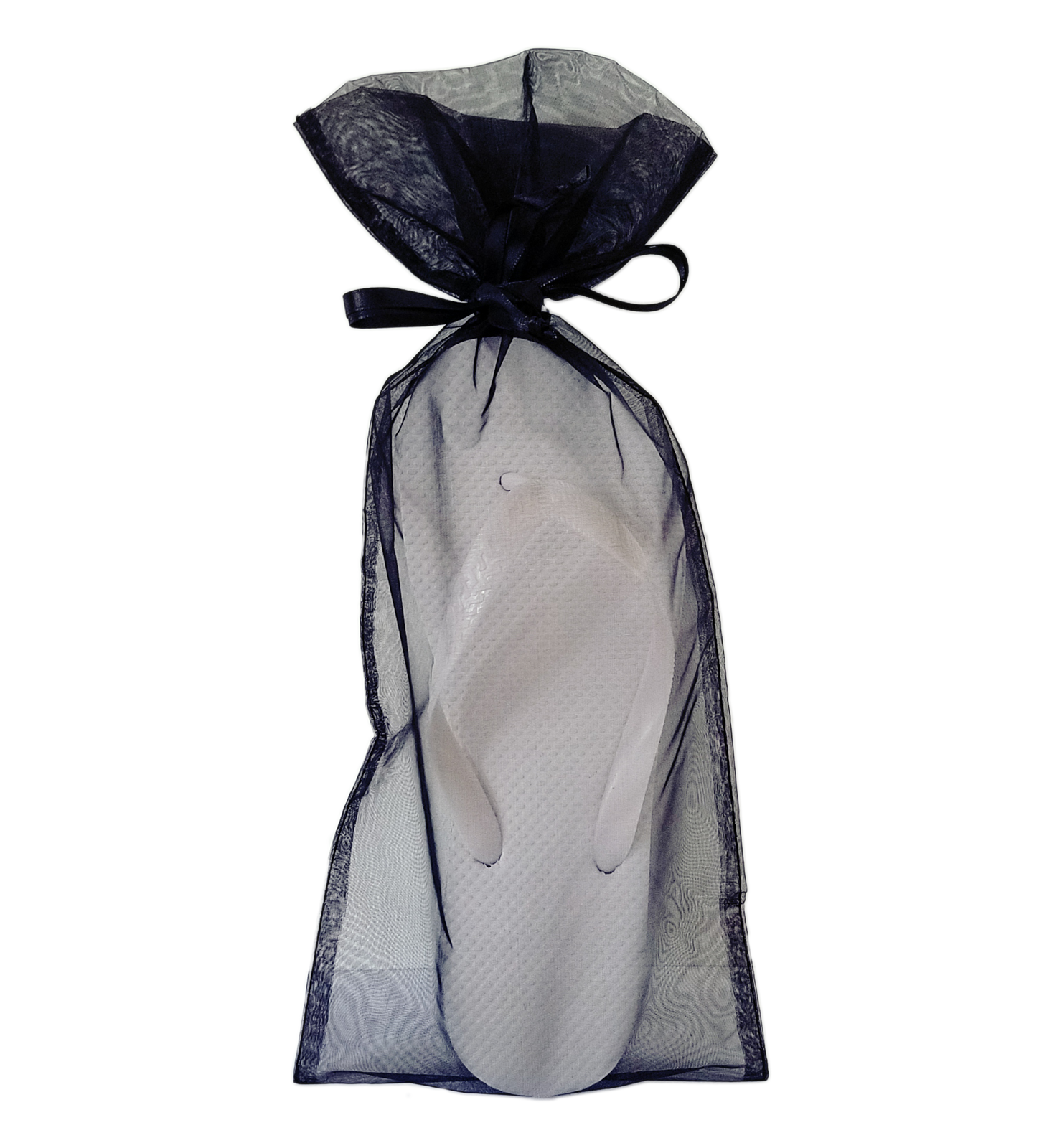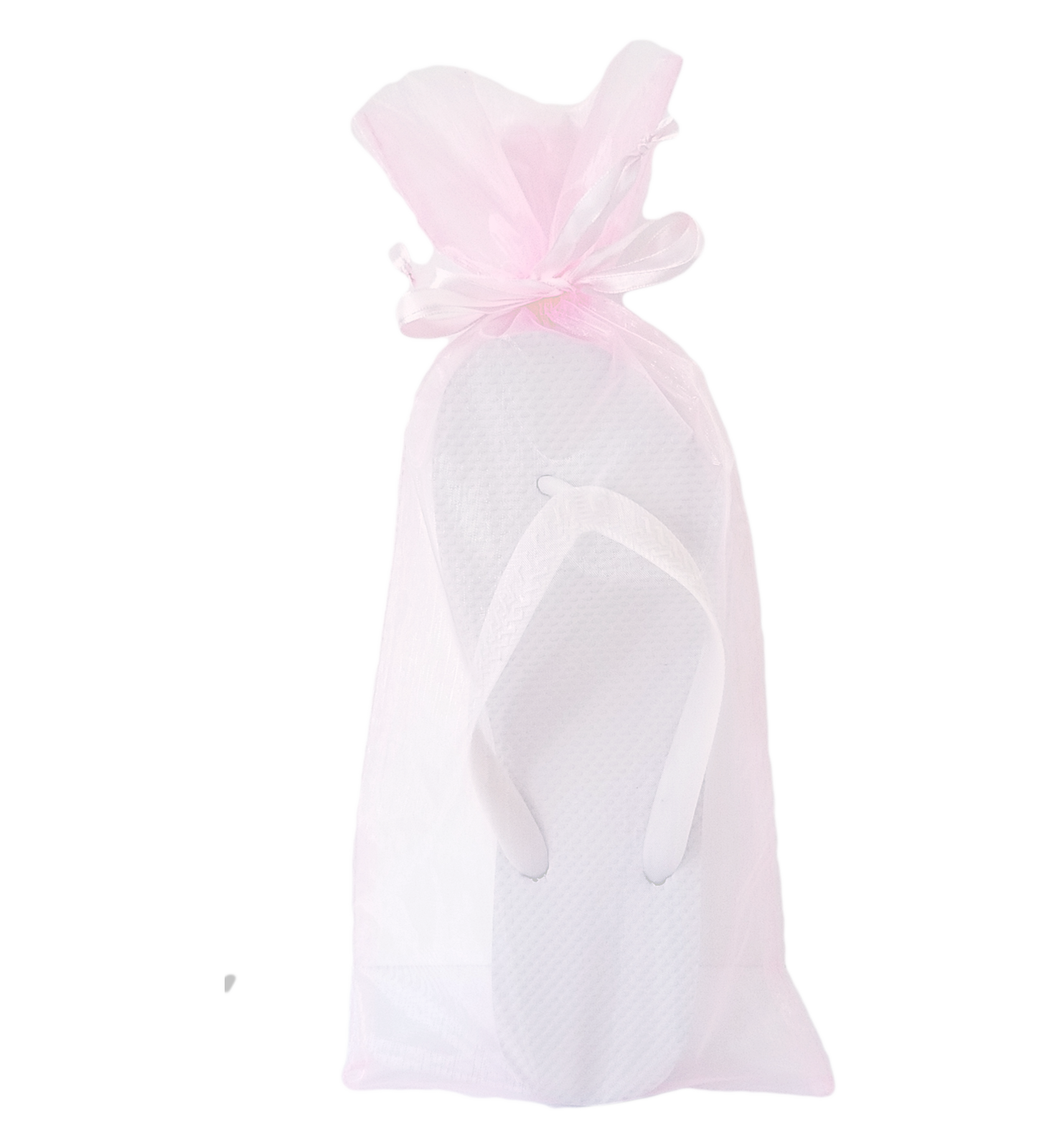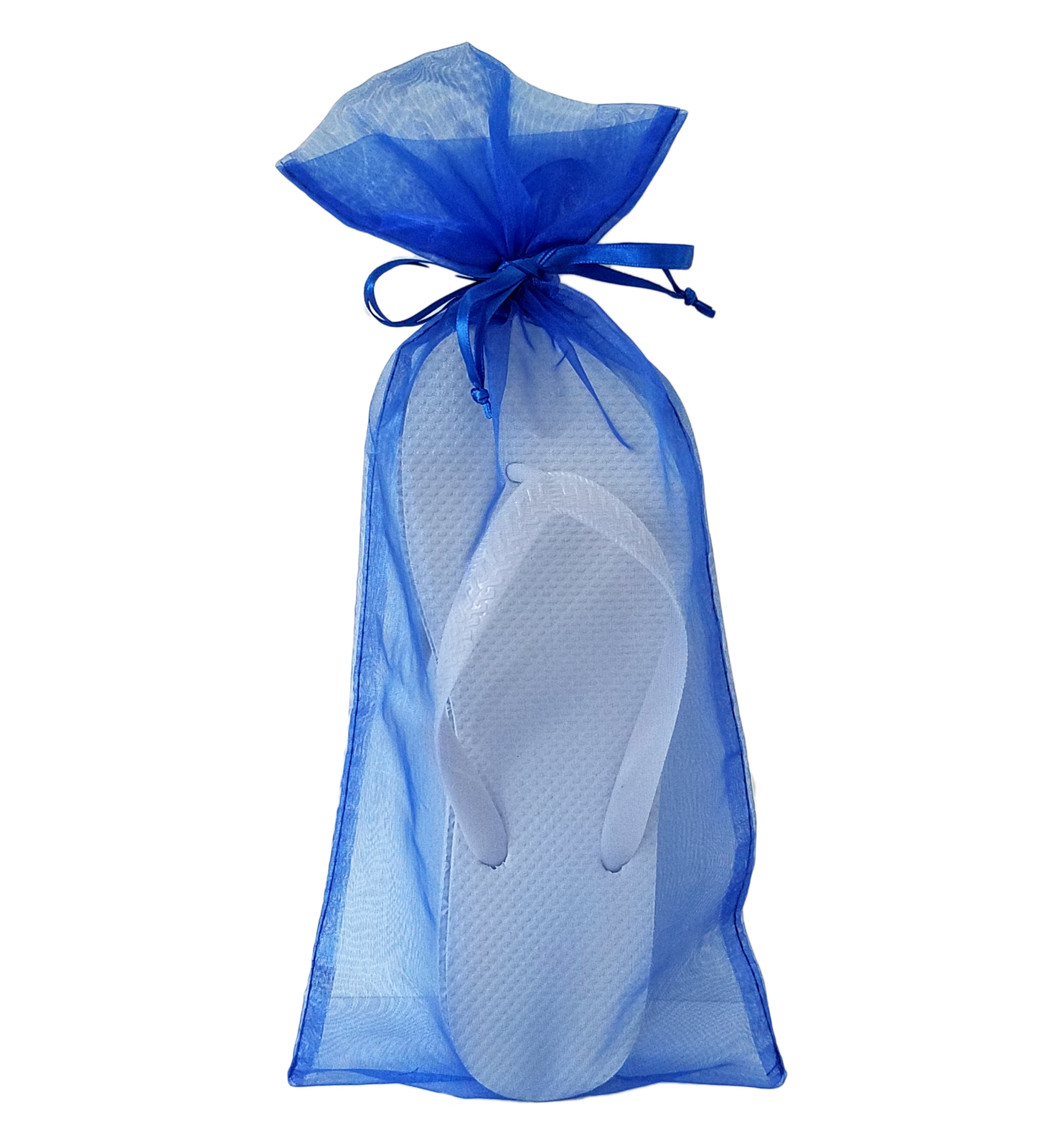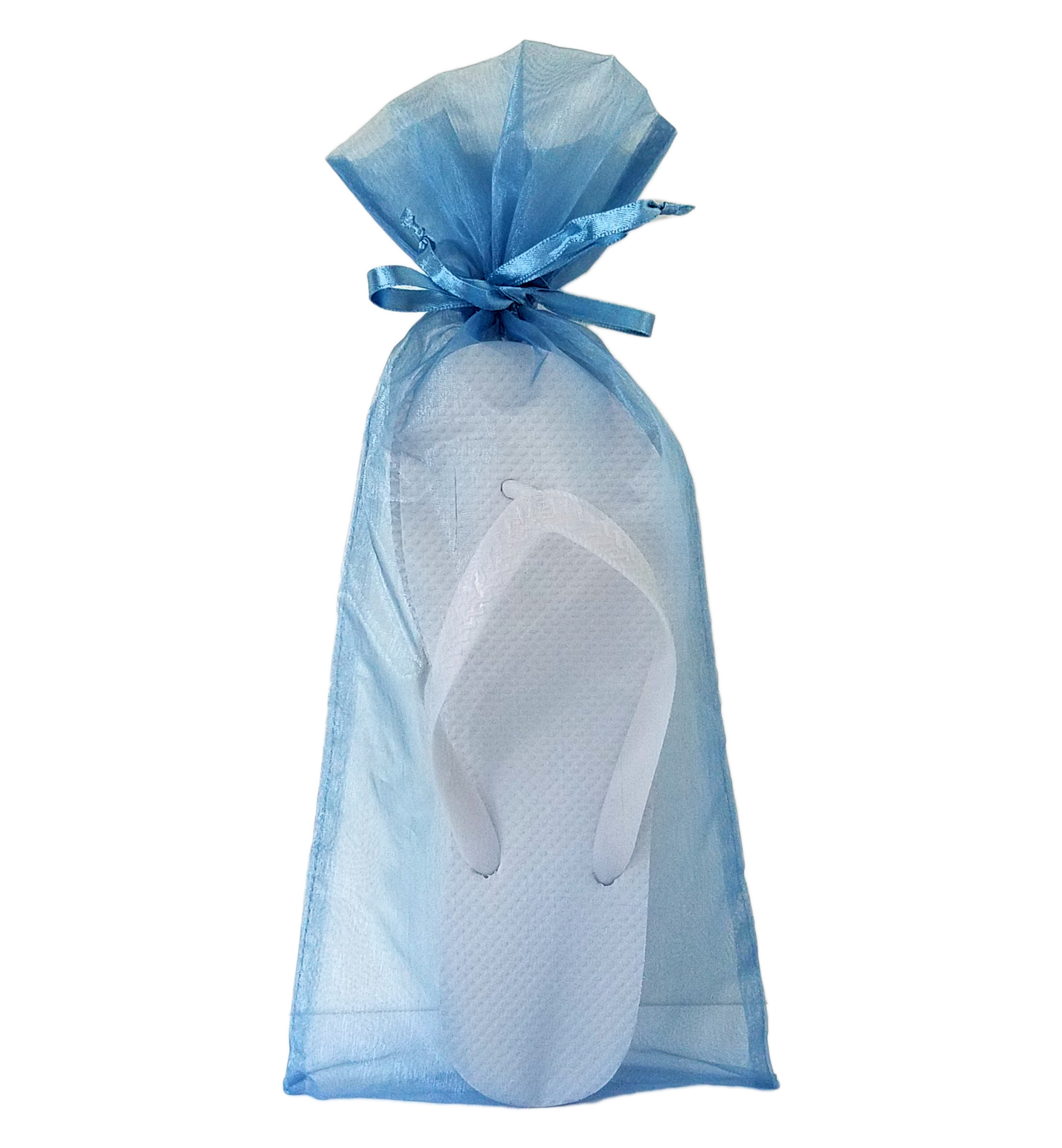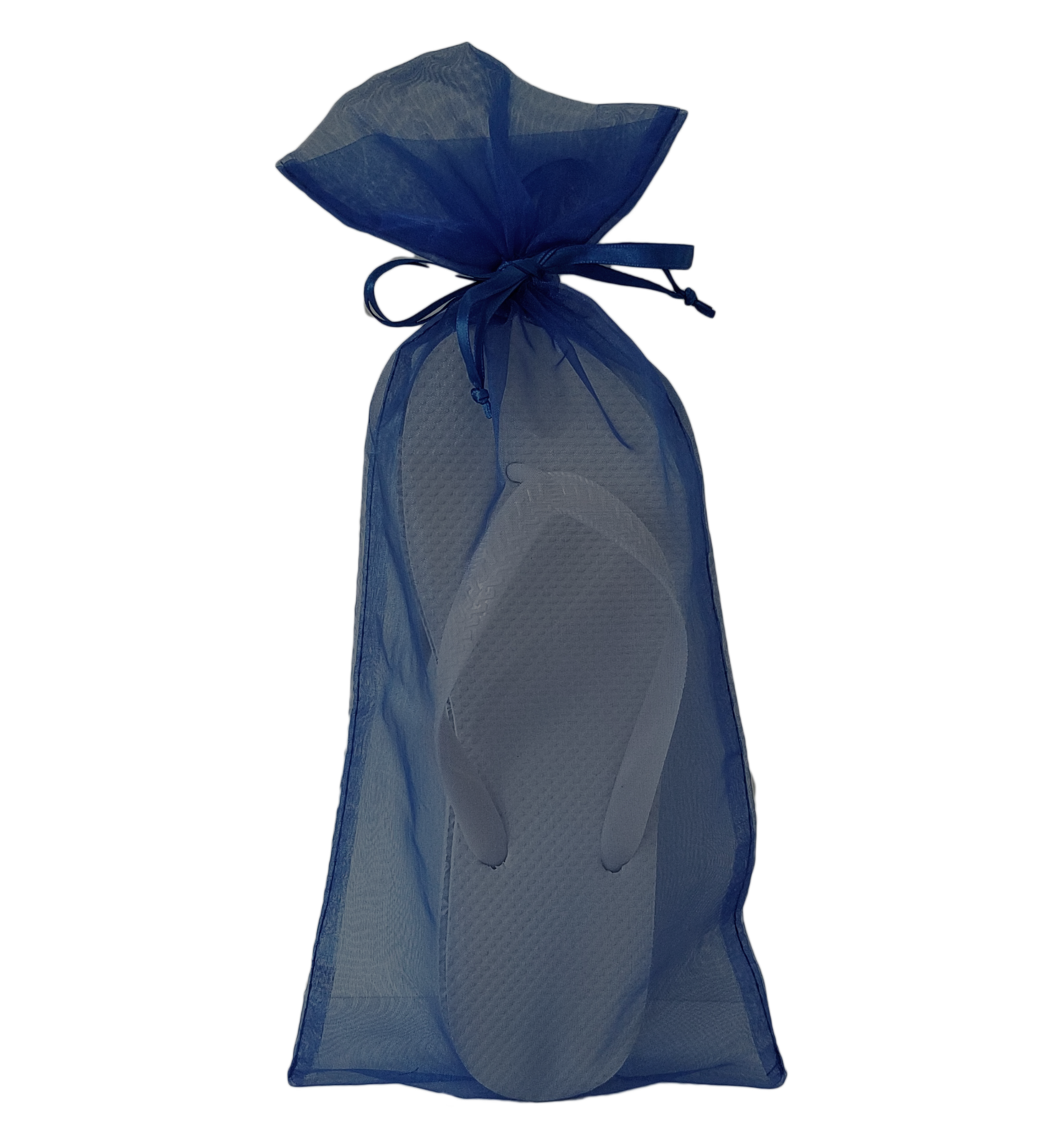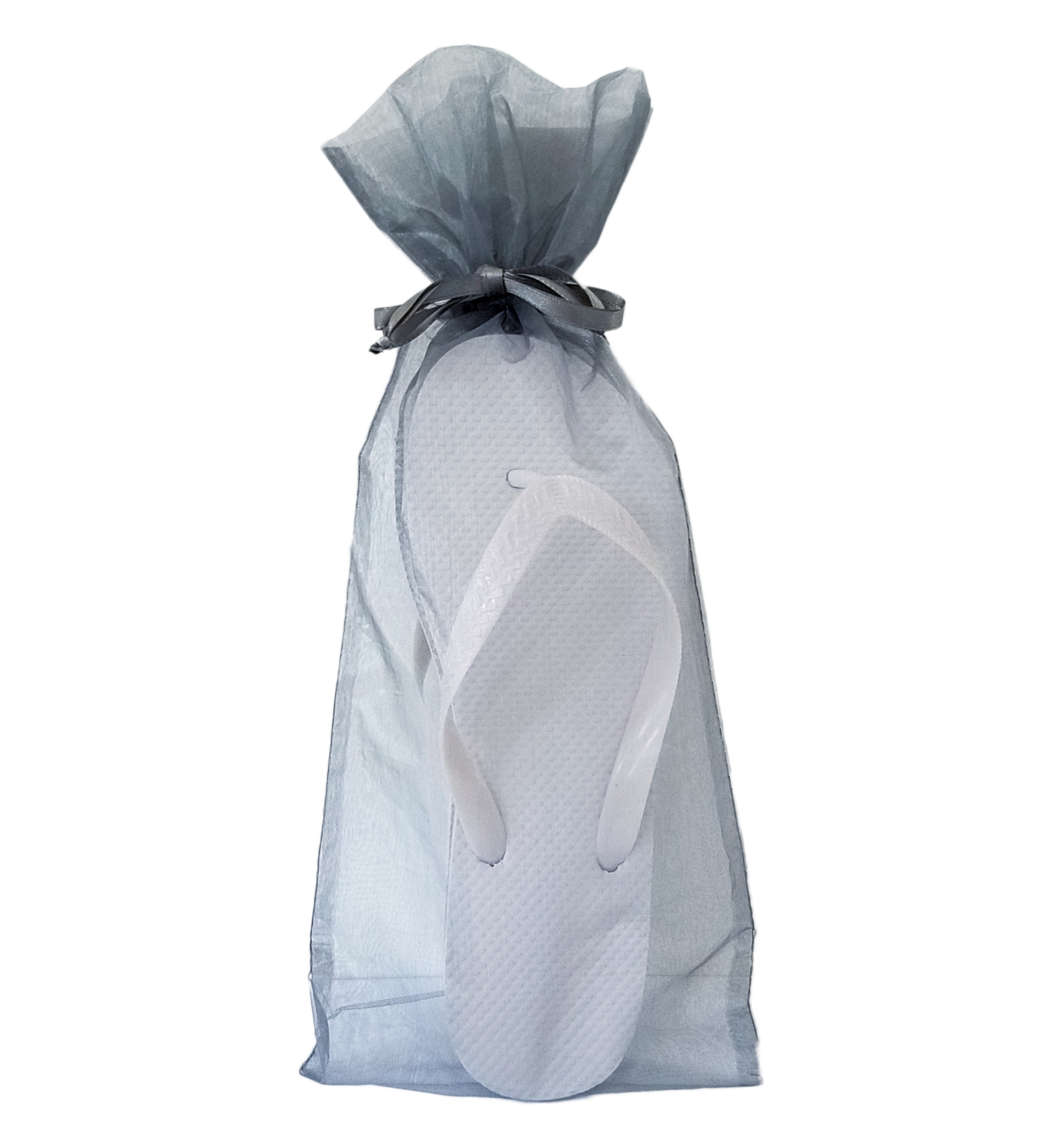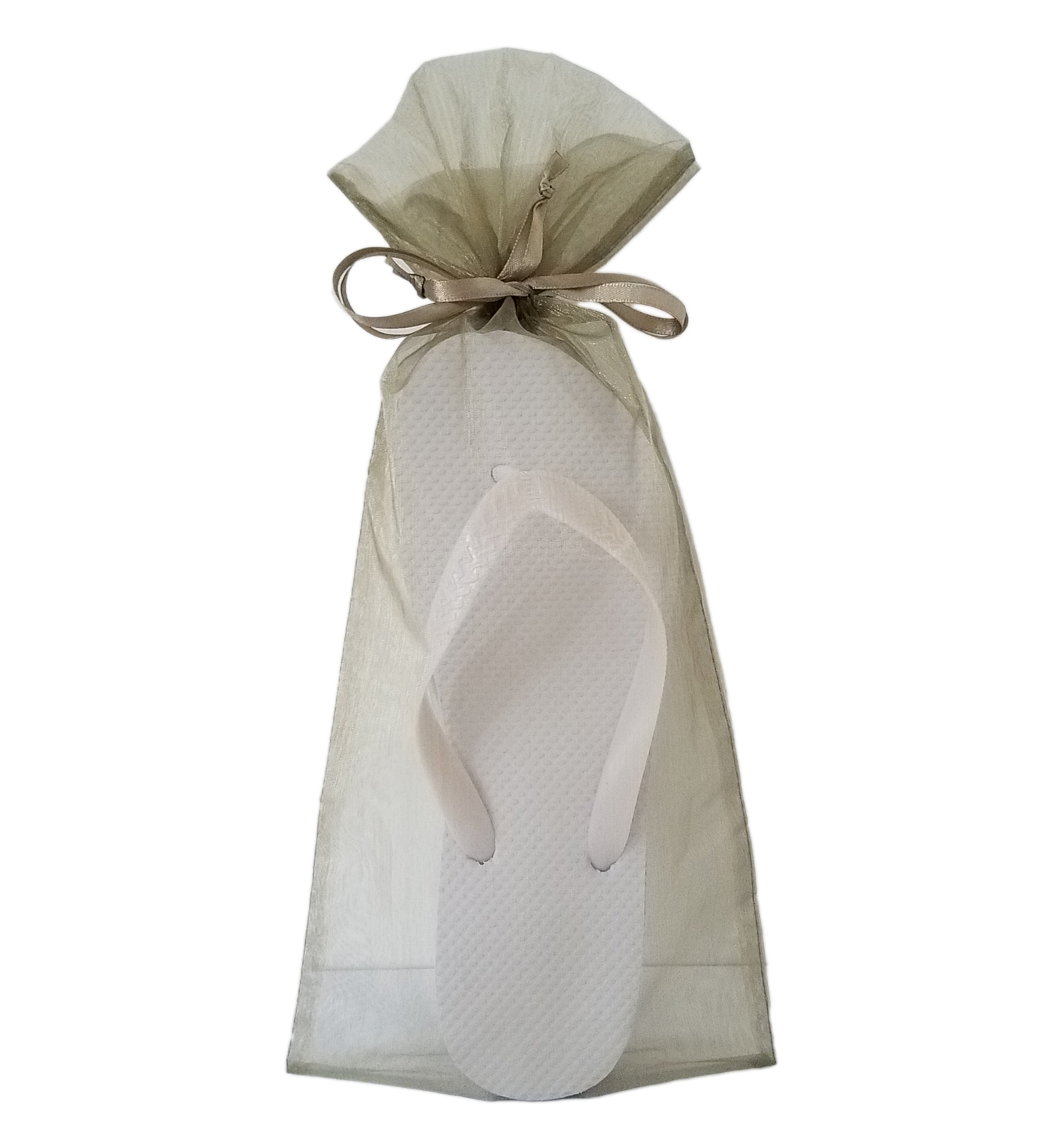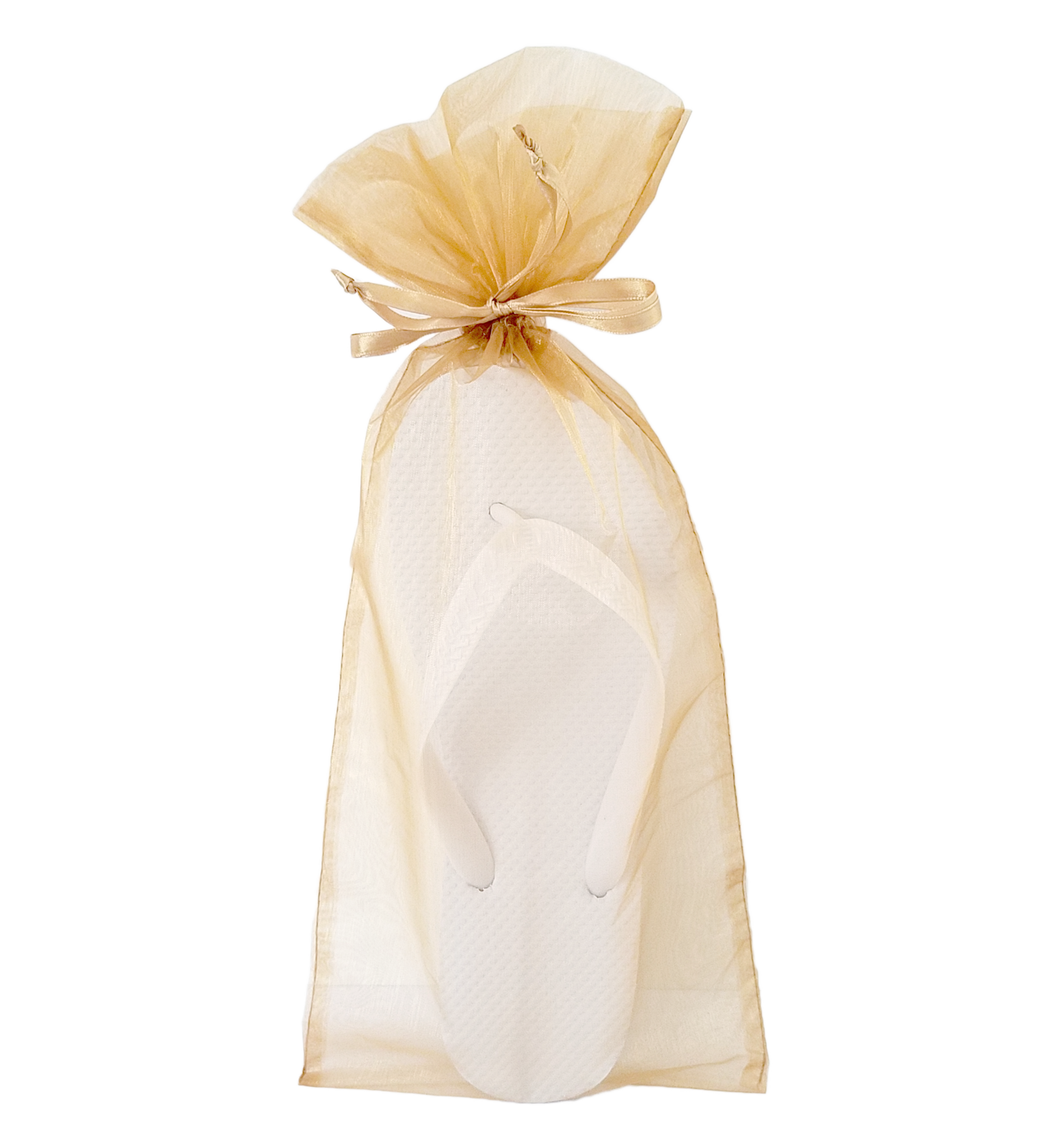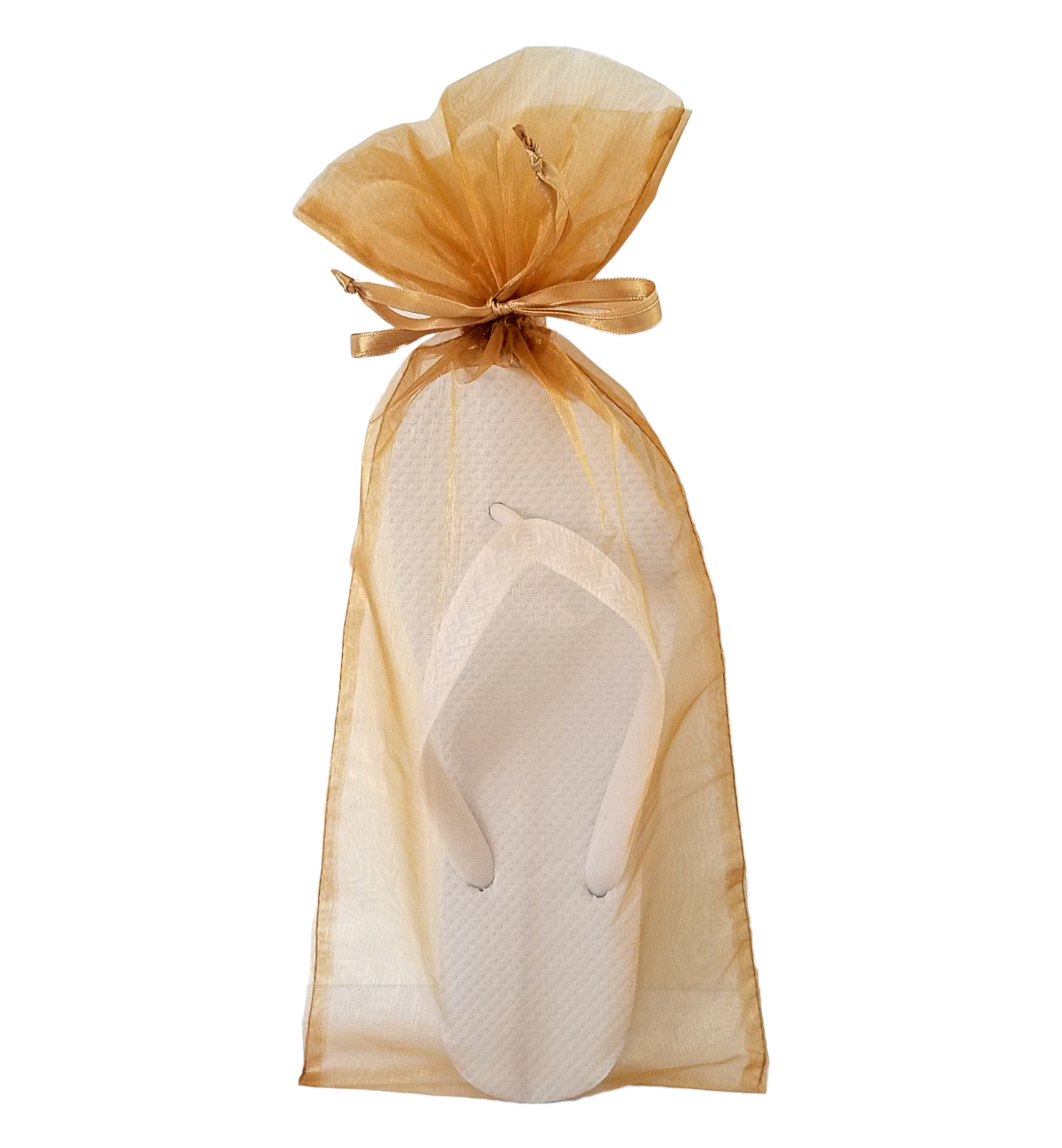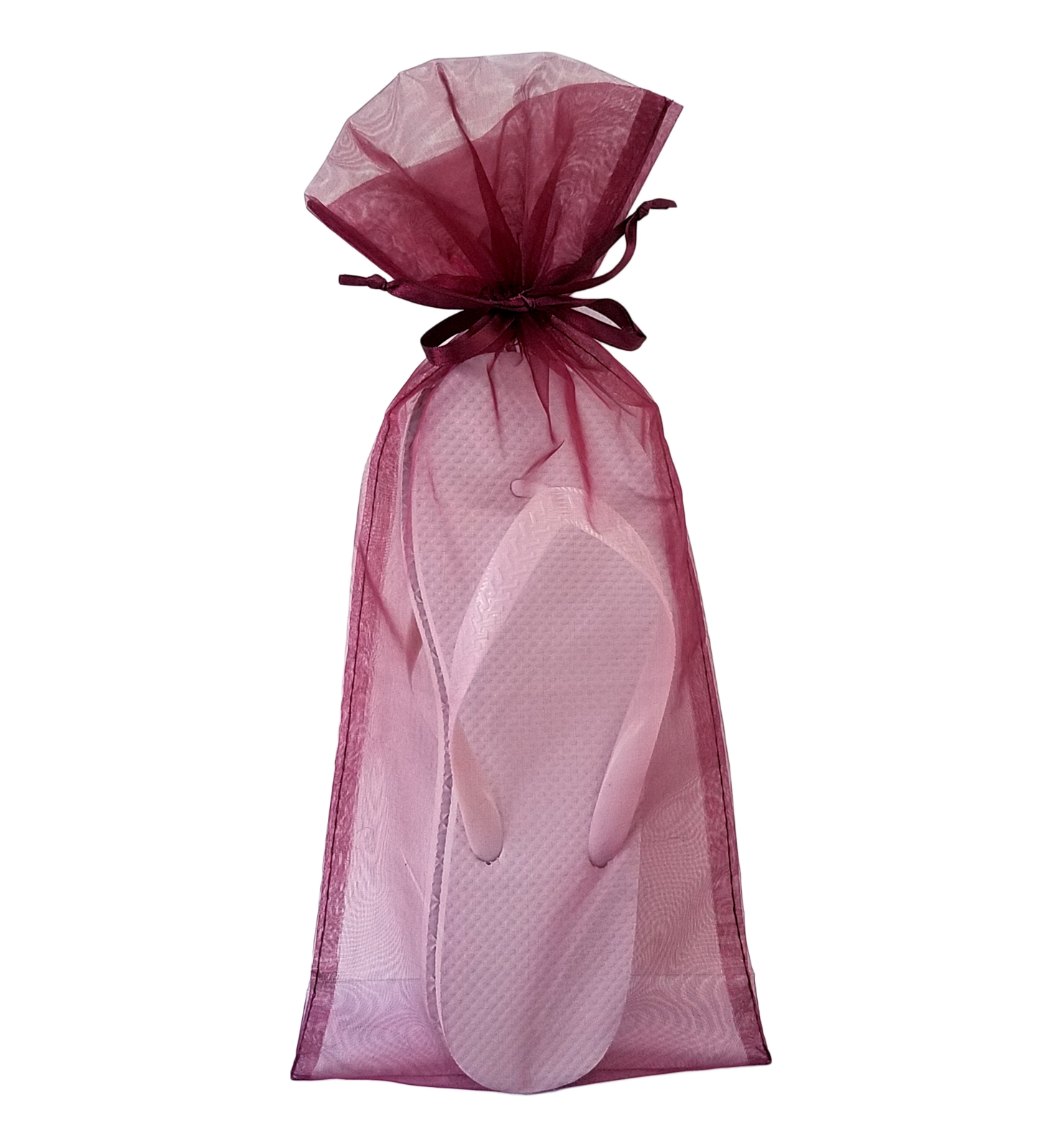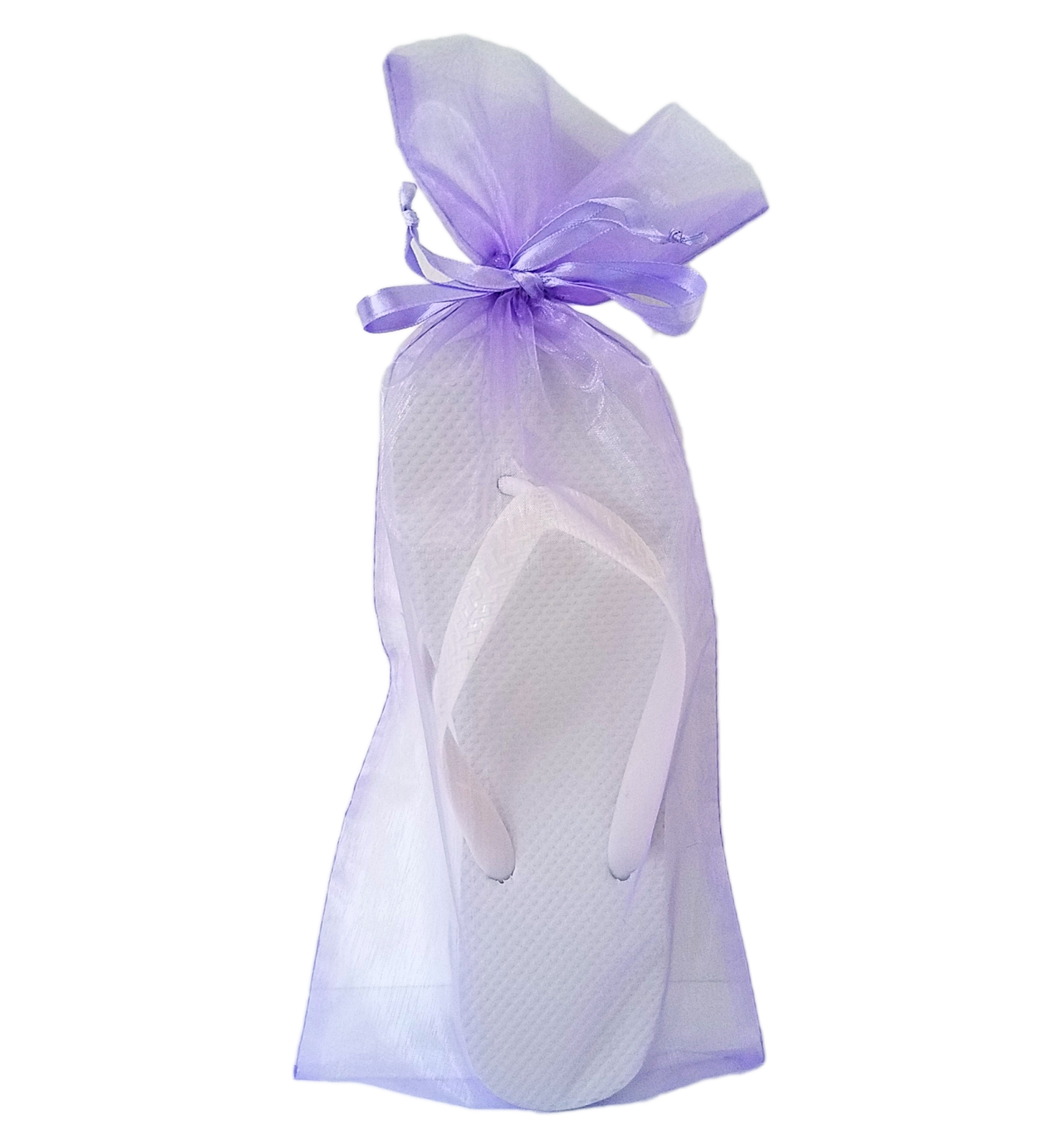 Dress up your flip flops with these cute perfect fit organza bags. Choose a color to match your perfect days theme!
Thank you for your review! We're so glad you like the Flip Flop Organza Bags!
Reception flip flops
They were super for the price. And same quality as old navy. Everyone used a pair.
Thanks for the feedback! We're glad you were pleased with the flip flops and found them to be of good quality at a reasonable price :)