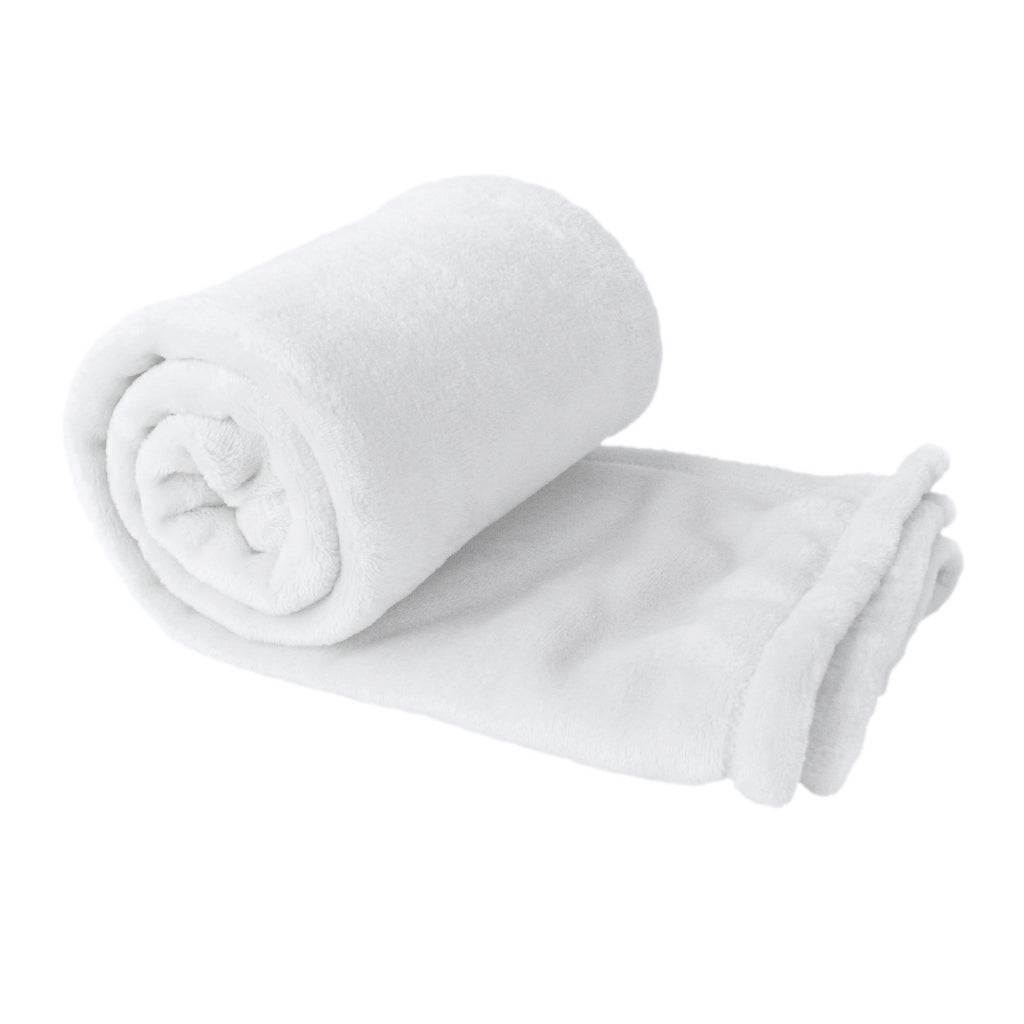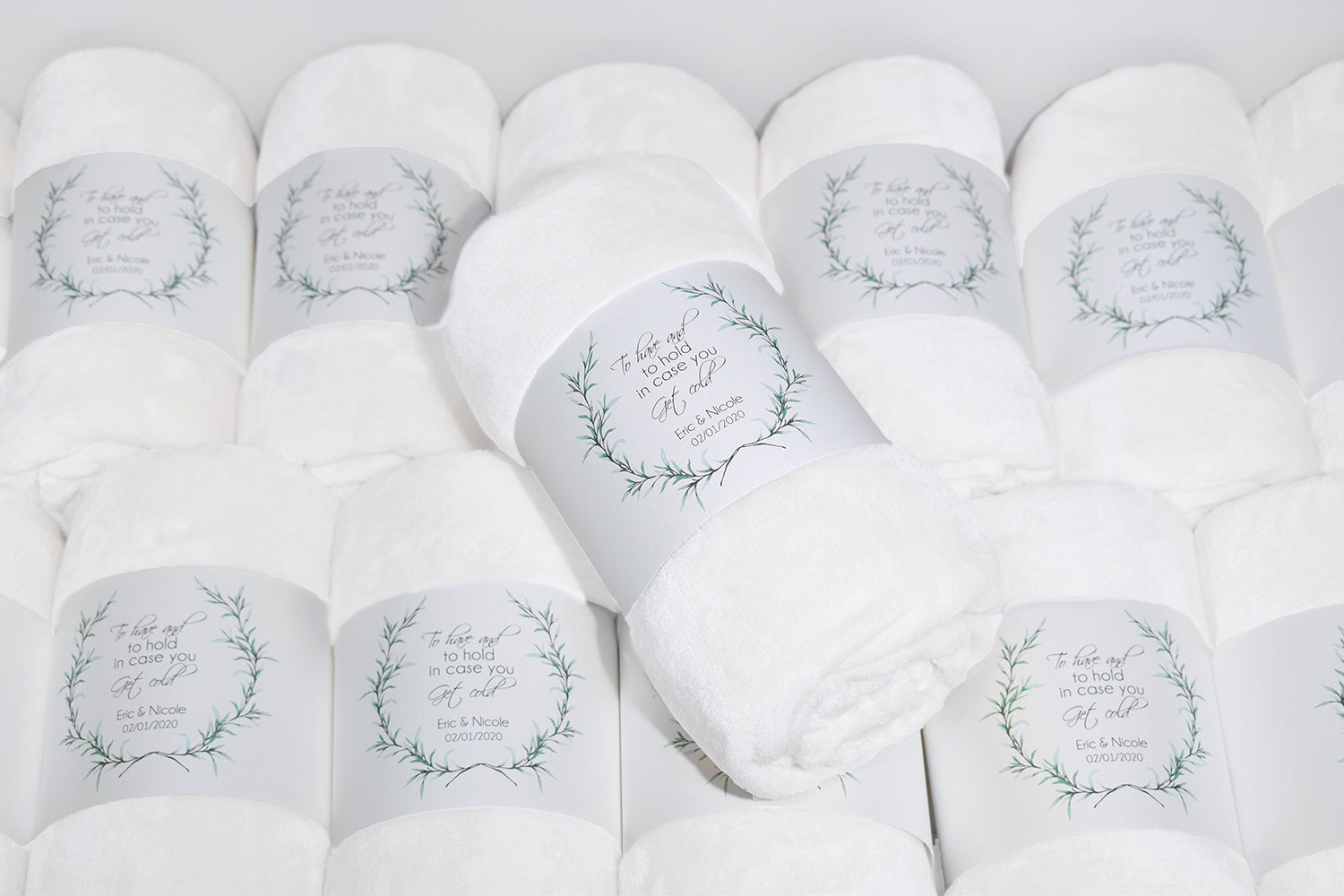 White Plush Fleece Bulk Blanket Wedding Favor
Sample - 1 pc (limit one per order)
Our white plush fleece blankets are extremely soft and a perfect wedding favor for guests at an outdoor or winter wedding. They are sure to keep your wedding reception guests warm and cozy. Simply roll them up and place on your guests ceremony chairs or just place them in a nice basket at the wedding reception.
These wholesale blankets can be used for favors for a variety of events such as bar mitzvahs, birthday parties, corporate events, charity events, bridal shower, baby shower or wedding receptions. Guests will appreciate the high quality and will definitely use and keep them!

The blankets are made extra wide (60 inches) to make sure they wrap completely around your wedding guests, making sure they are nice and warm.   
Please make sure to purchase a sample if you are placing a large order to insure quality and color expectations are met. 
BANDS SOLD SEPERATELY
Dimensions: 60" x 50"
Material: Coral Fleece / 100% Polyester 
We ship samples within 2 business days. To view the most accurate transit times it is best to add the item to the cart, go to checkout and enter your address. You will see transit times in the shipping secion.
If you are in a rush and need the items by a specific date please contact our support team: support@receptionflipflops.com.
Please see below the indivdual item locations:
We offer full refunds and free exchnages if any issue is our fault.
If you have a change of heart we offer refunds and exchanges, but please check our refund page for eligibility and more details/costs.
Perfect!
I love this blanket! The weight is perfect for the cool spring evenings and will look very nice as a little extra at the wedding.
Thank you for your review! We're so glad you love it!
Perfect gift for our guests at my daughters wedding!
The blankets were a perfect surprise for the ladies at my daughters garden wedding in October. Everyone appreciated the soft warm blankets as the temperatures dropped when the sun went down.
The blankets were just the perfect size and super soft.
My only regret was not getting pictures of the beautifully rolled blankets at the venue.
Oh one more thing... your customer service was excellent!!! I highly recommend Reception Flip Flops for your event!!!
Thank you for being a part of our families special day!
Hi Yolanda, Thank you very much for your review. We're very happy to hear that we were part of your families special day! Also, thank you for liking our customer service as well. Have a great day! :)
Extremely happy!!
I ordered 100 of these for my wedding as guest favours and these were the ONLY all white ones I could find anywhere and the only ones that offered the stunning bands!
I was worried the quality of the blankets might not be great but these are some of the softest blankets I've ever felt!
The customer service was awesome as well, they messaged me before printing to make sure I had put the accurate date on the blanket bands, most companies would print it and say too bad you should have double checked.
All around super impressed and can't wait to give these as favours at my wedding!!