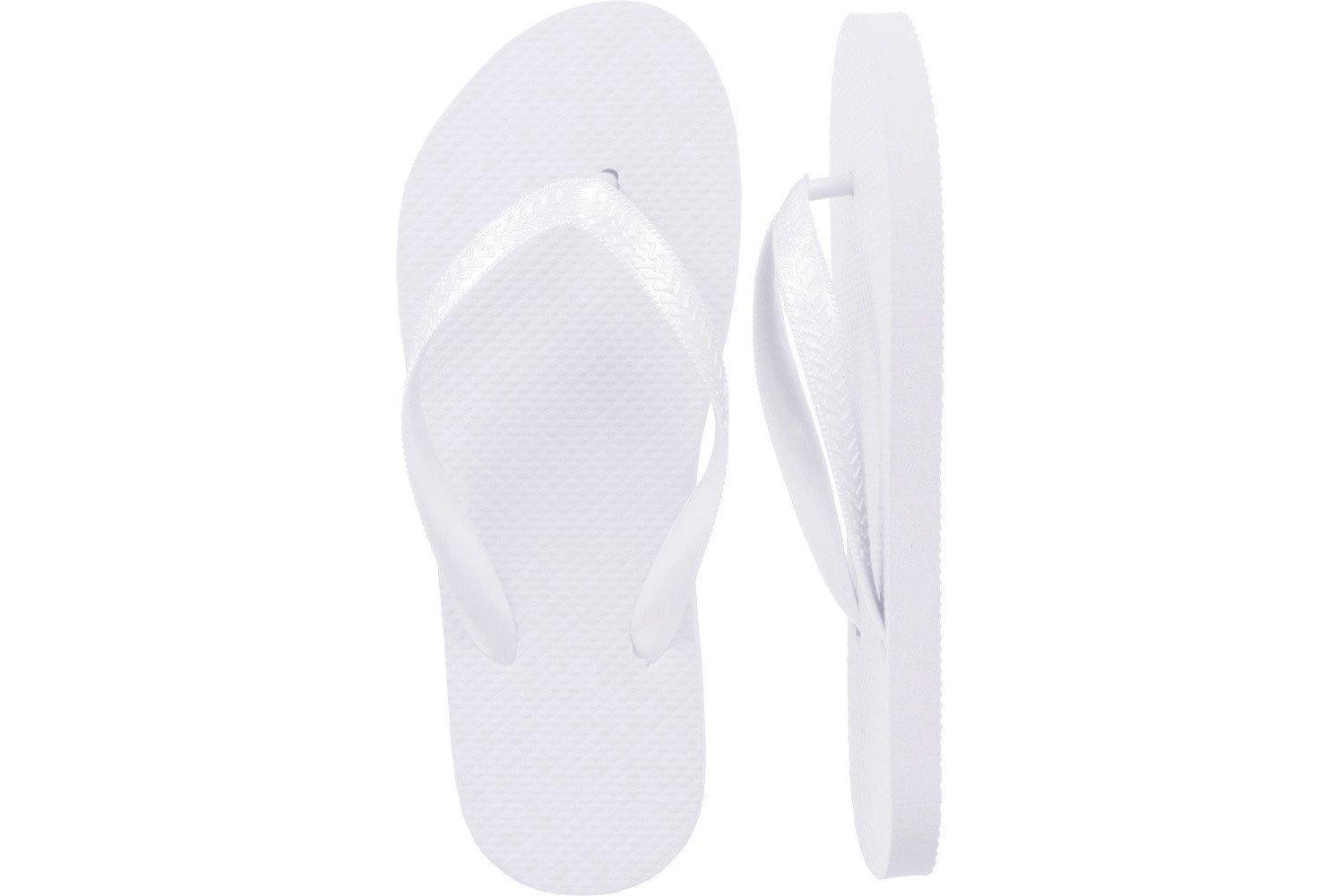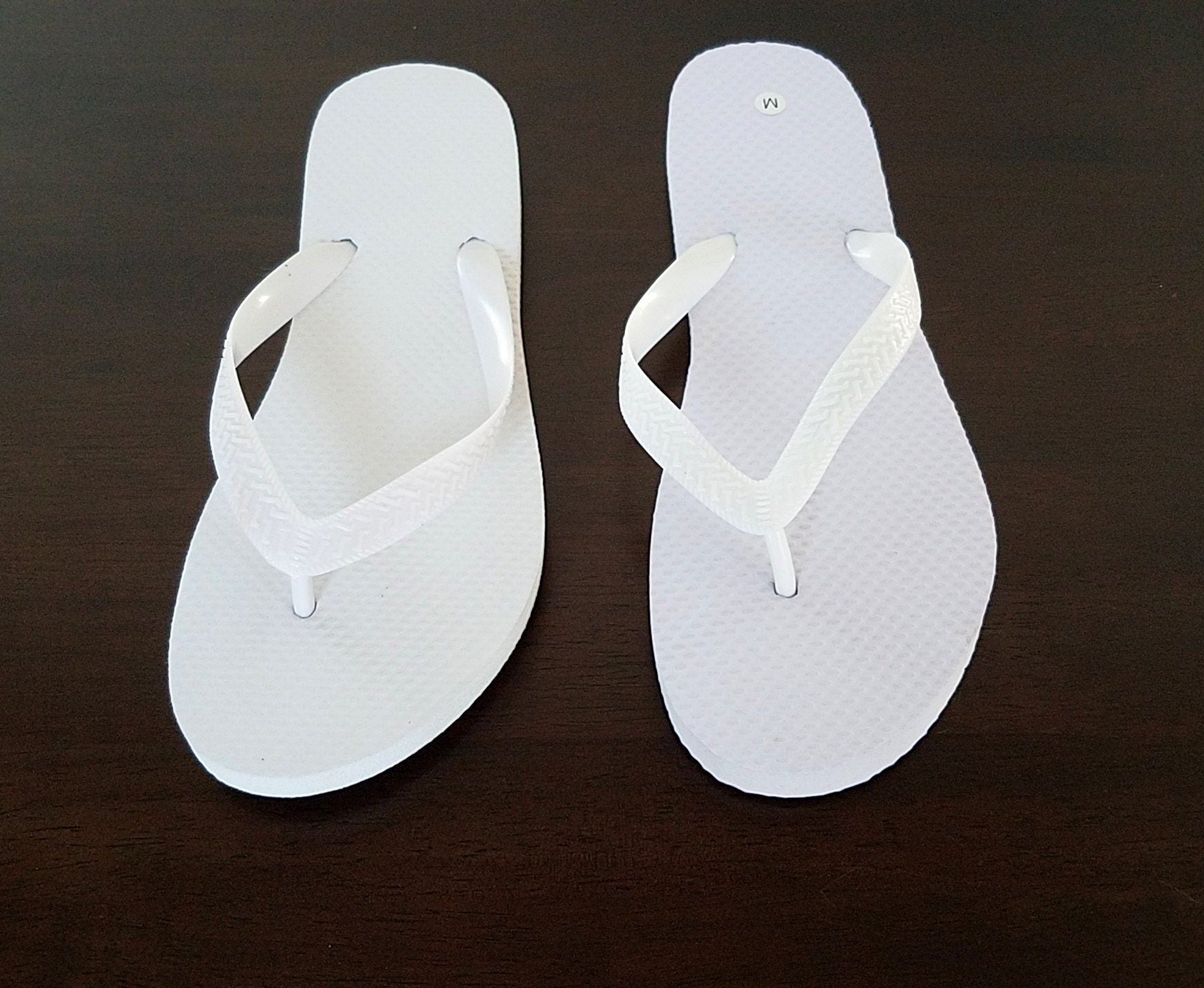 Whimsical White Flip Flops - 24 Pairs
Our whimsical white flip flops are perfect for any wedding theme!  
We want you to pick the perfect color for your wedding. So, in the photos we have included a side by side with our white flip flops (left) so you can clearly see the difference in color. 
Sizes Included:
4 - S (size 5/6)
13 - M (size 7/8)
7 - L (size 9/10)
Flipflop for wedding
Guests will be so happy :)
Flip flops for 11 year old bday party
The kids decorated them with paint pens and glitter glue. They were a hit!