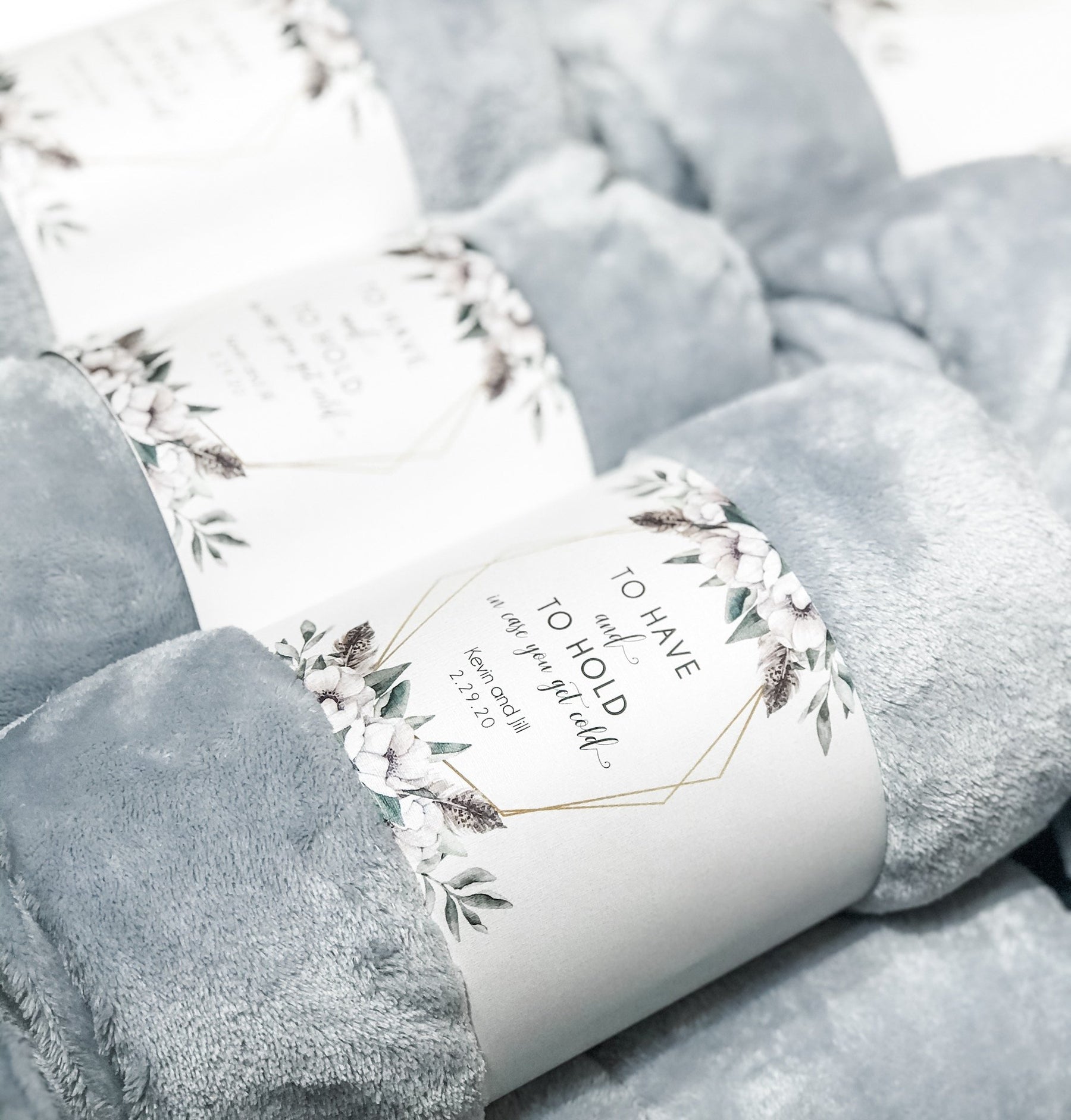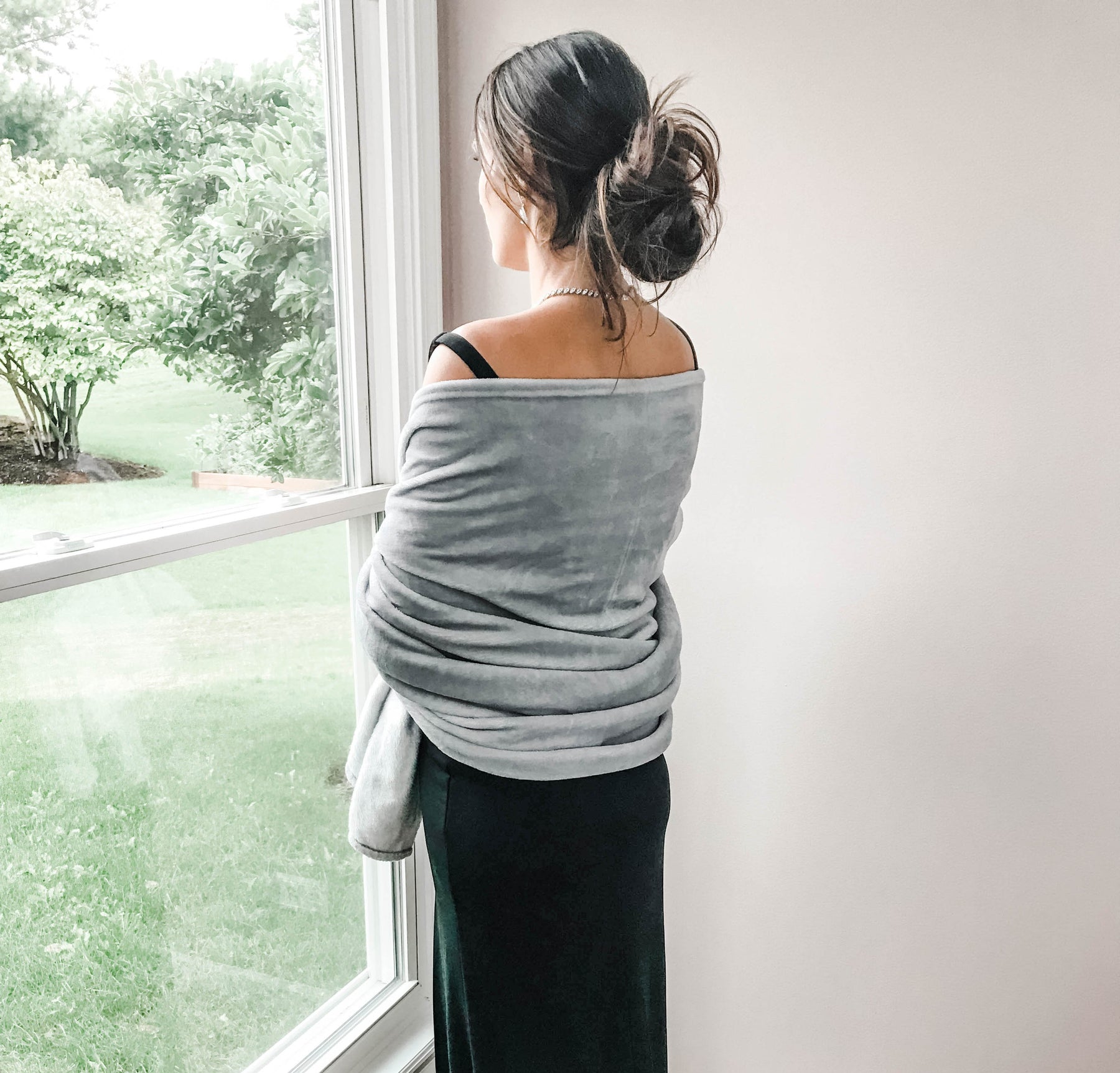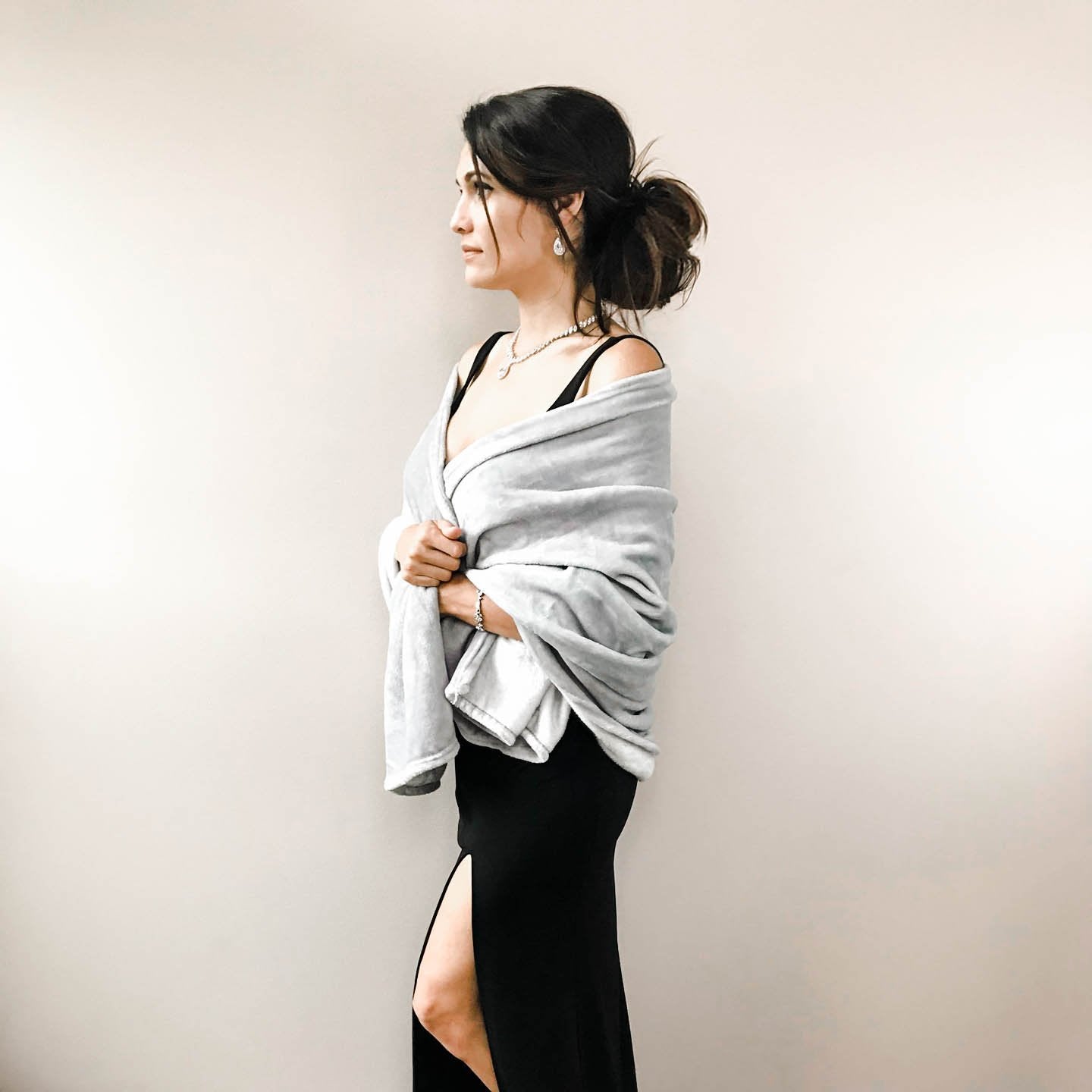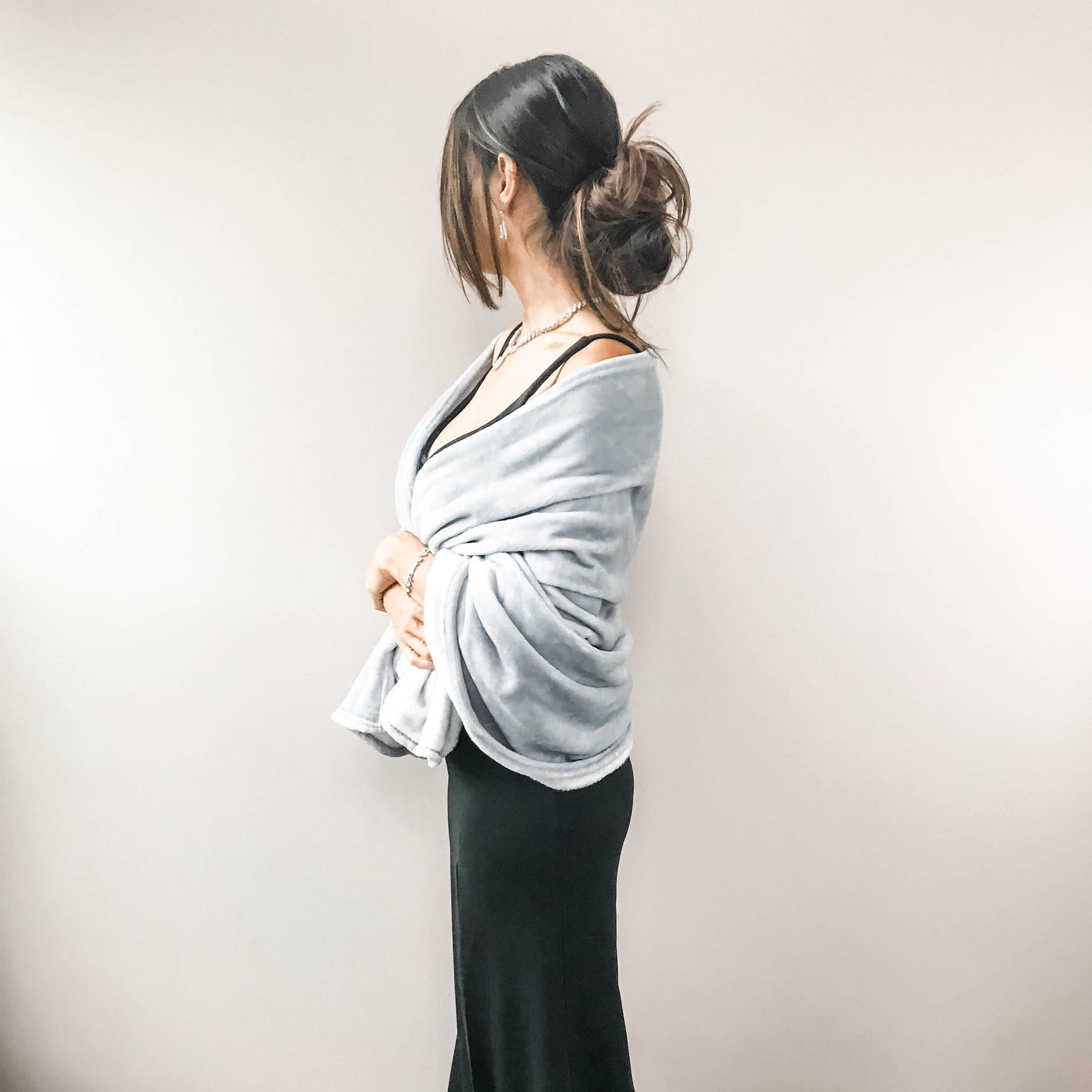 Silver Plush Fleece Blanket
Sample - 1 pc (limit one per order)
Our silver plush fleece blankets are extremely soft and a perfect wedding favor for guests at an outdoor or winter wedding. They are sure to keep your wedding reception guests warm and cozy. Simply roll them up and place on your guests ceremony chairs or just place them in a nice basket at the wedding reception.
The blankets are made extra wide (60 inches) to make sure they wrap completely around your wedding guests, making sure they are nice and warm. 
BANDS SOLD SEPERATELY
Dimensions: 60" x 50"
Material: Coral Fleece / 100% Polyester 
We ship samples within 2 business days. To view the most accurate transit times it is best to add the item to the cart, go to checkout and enter your address. You will see transit times in the shipping secion.
If you are in a rush and need the items by a specific date please contact our support team: support@receptionflipflops.com.
Please see below the indivdual item locations:
We offer full refunds and free exchnages if any issue is our fault.
If you have a change of heart we offer refunds and exchanges, but please check our refund page for eligibility and more details/costs.
A Warm Welcome
It was a breezy cool day as the guests walked out to the Knoll Crest. The Silver Plush Fleece Blankets were a wonderful wrap to keep them warm throughout the ceremony and cocktails. They are soft, attractive, and were just perfect in every way. Shipping was quick- all and all love this company.
Thank you for your kind review! We're so glad you enjoyed our Silver Plush Fleece Blanket and appreciated its warmth and stylishness. We're happy to have made your day a little more comfortable. Thanks again for your feedback!
Very happy with the blankets nice wuality
Thank you for your review! We're happy to hear that you're happy with the blankets' quality and warmth.
Super Soft Blankets
I bought these for my upcoming wedding. They are super soft and I'm glad I have extra to make sure I get one!!!
Thank you for your review! We're glad you're happy with the blankets!
The silver plush blankets were wonderful! They were plush and very soft - excellent why! The company was wonderful to work with and responded quickly and my order was shipped quickly!
Hi Faith, thank you for your review! We're very happy to hear that! :)
Perfect wedding favor - warm, soft, lush, beautiful, and super useful!
We are so glad to have bought these blankets as our wedding favor for our April 2 wedding. The day was a little on the chilly side and many guests used them not just during the ceremony, but also during cocktail hour and even dinner to keep warm. They were a huge hit and much talked about, and we believe they are now in places of honor around our friends' houses. After buying the sample blanket, we quickly came to love ours, which was just as pictured both in texture and color, and so far, despite good use, it shows no signs of wear. We hope they will last a long time! The blankets also came expertly folded in the packaging making the preparation for displaying them very easy - a small thing but a great blessing during wedding prep! Looking forward to seeing the blankets on people's couches and hearing people reminisce about them for years to come.
Hi Katherine, thank you very much for your review, we're very happy to hear that you and the guests liked the blankets, we're also happy that they helped you to stay warm and that you also found them soft. We bet it was a beautiful wedding! :)