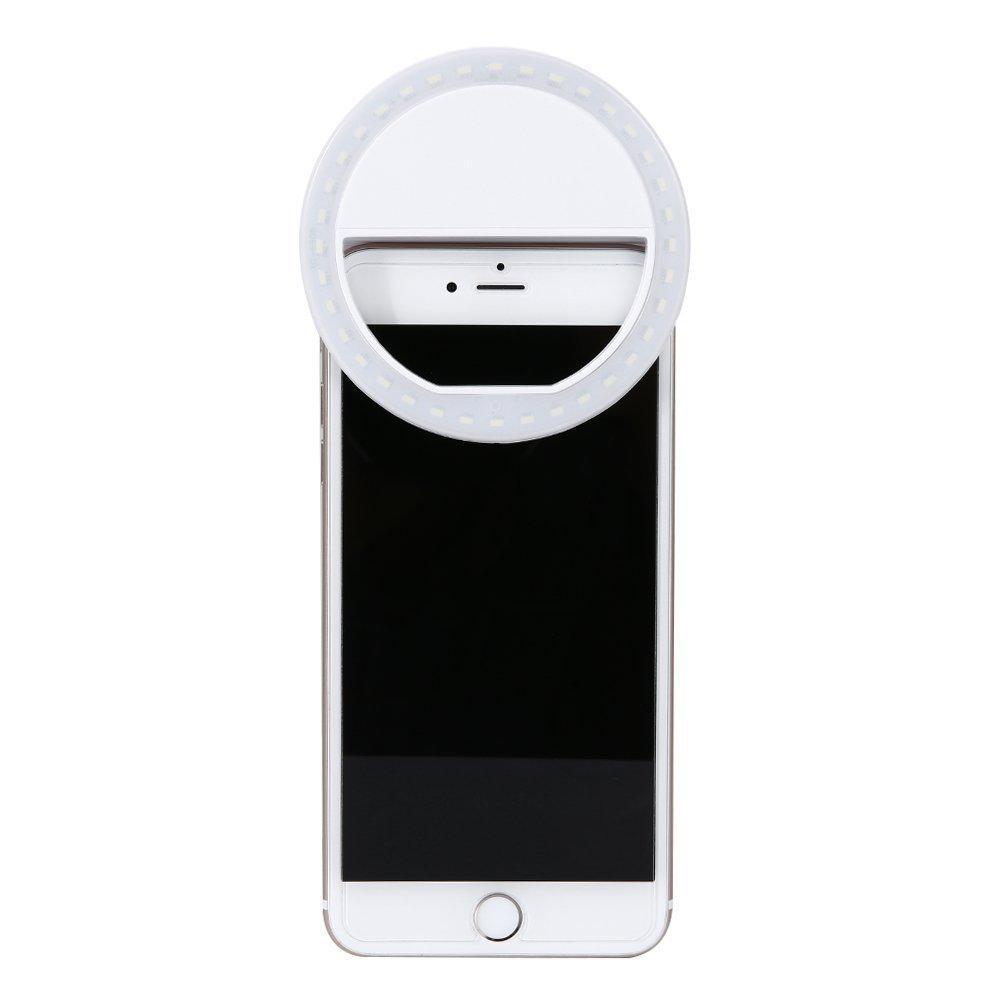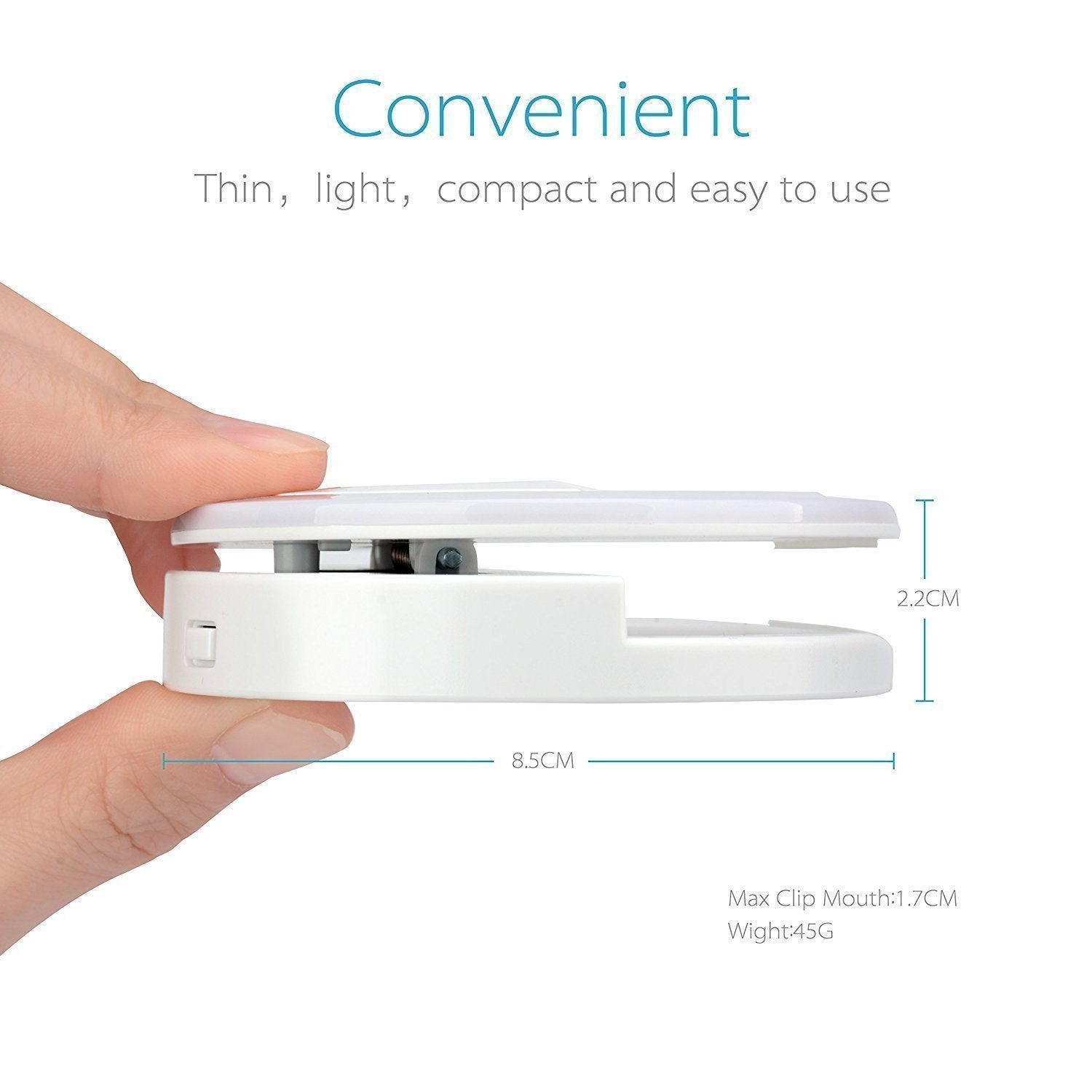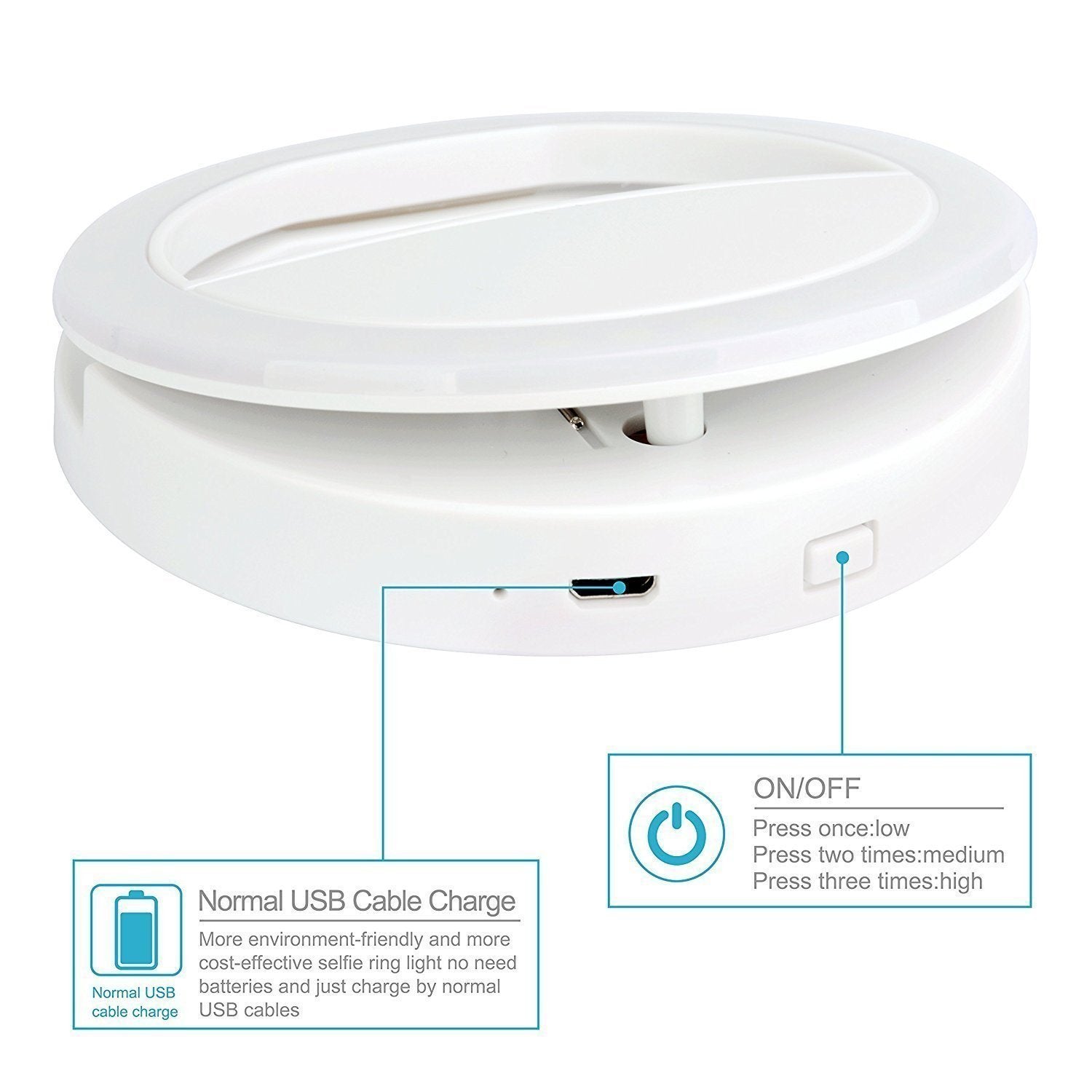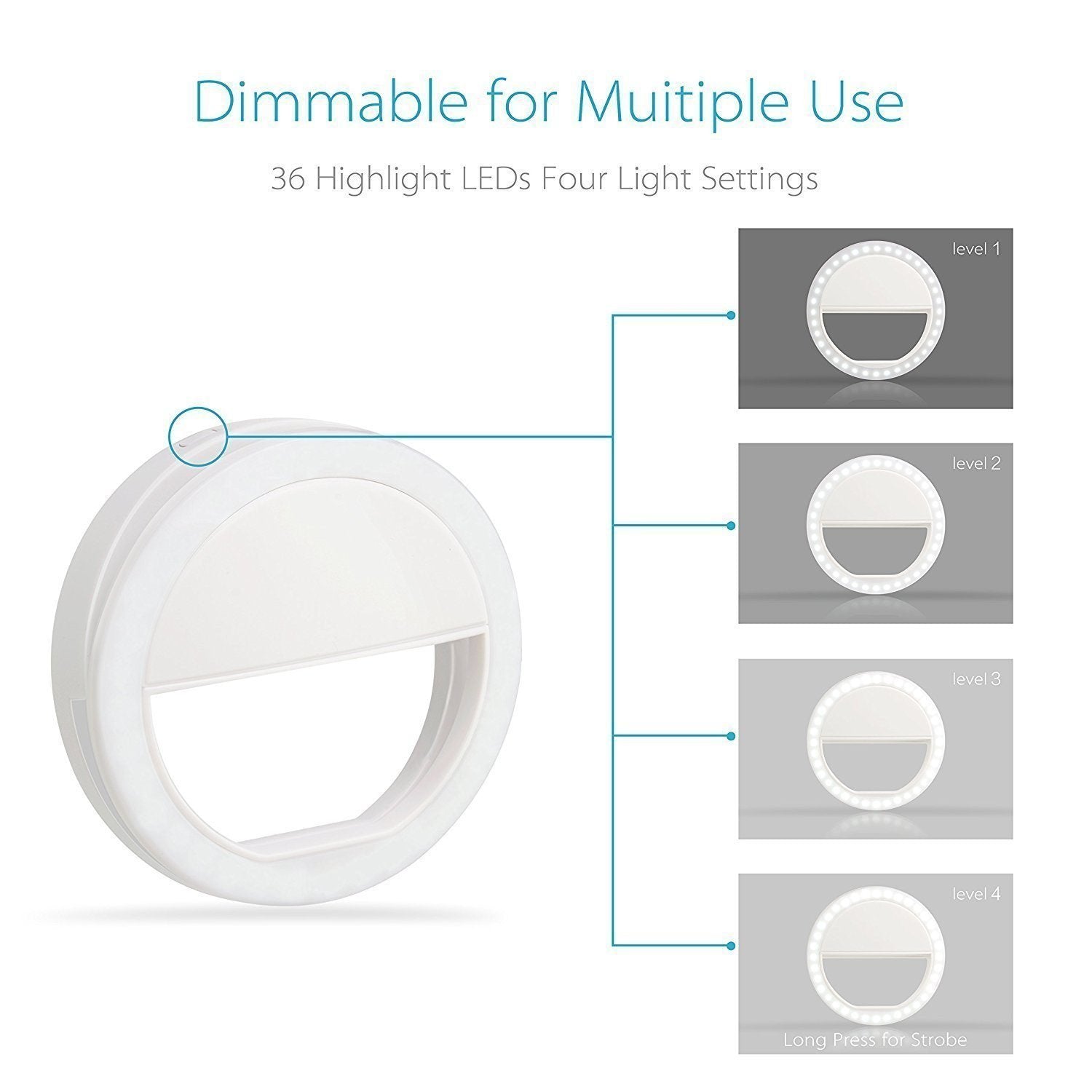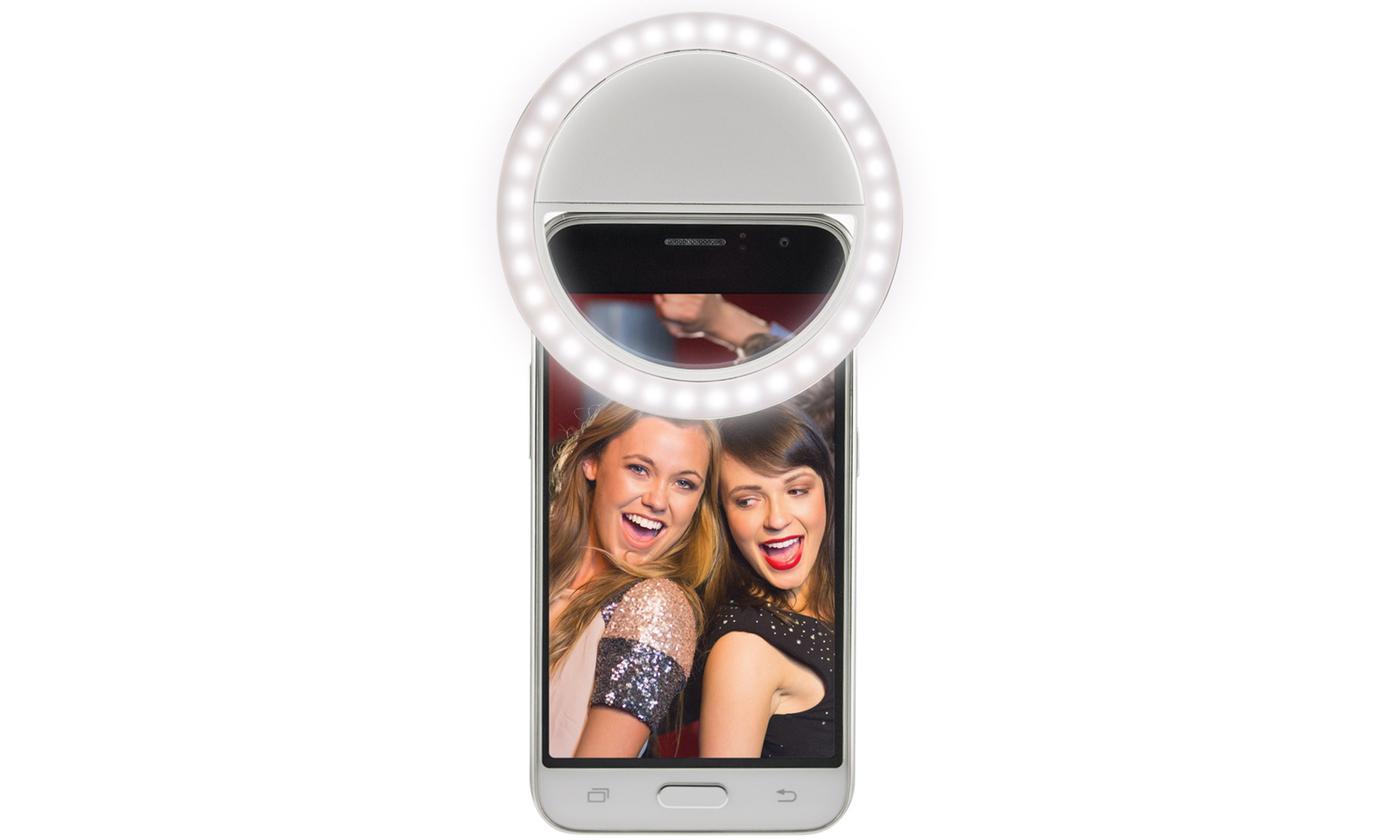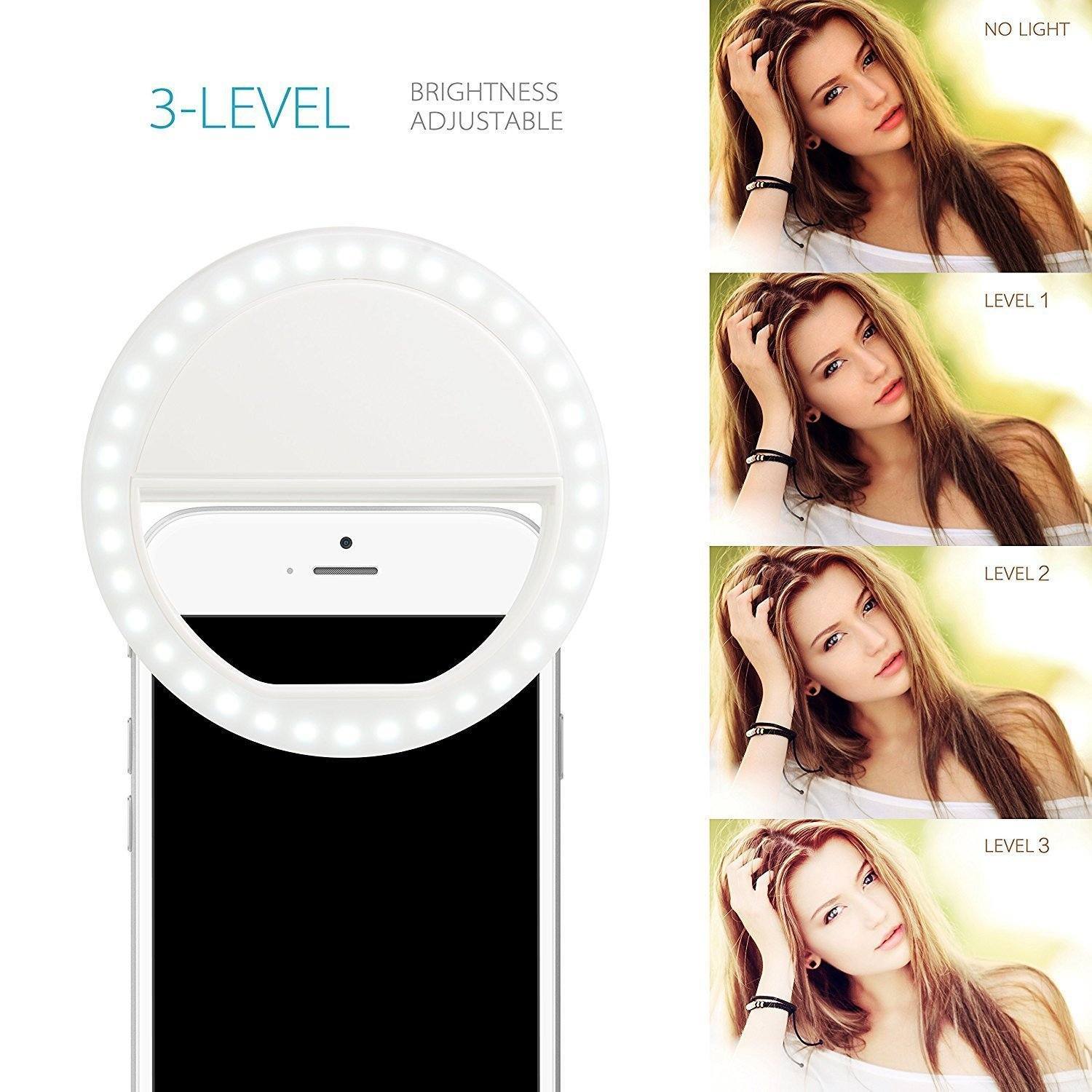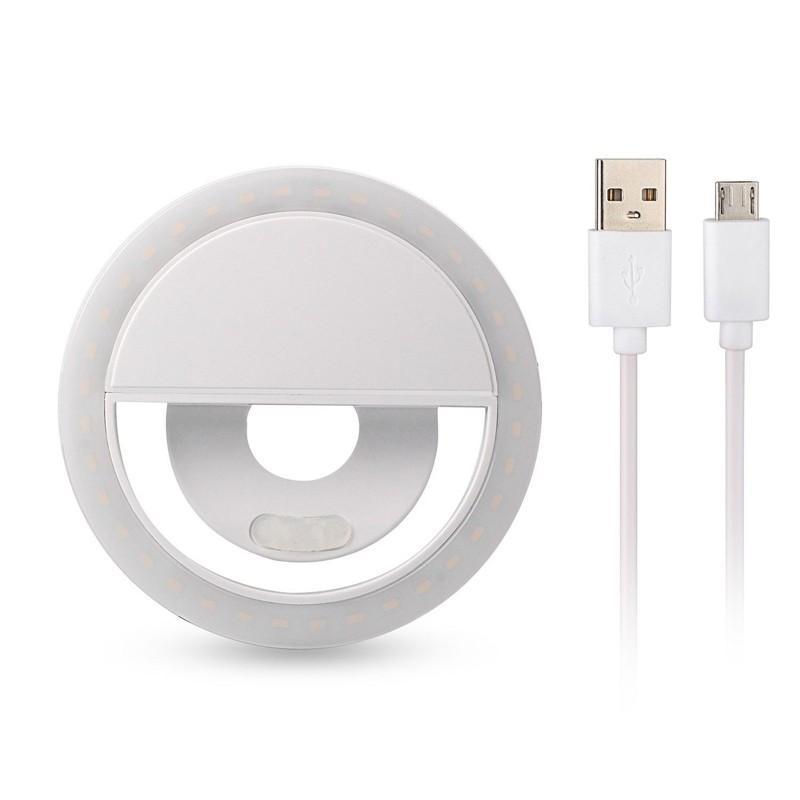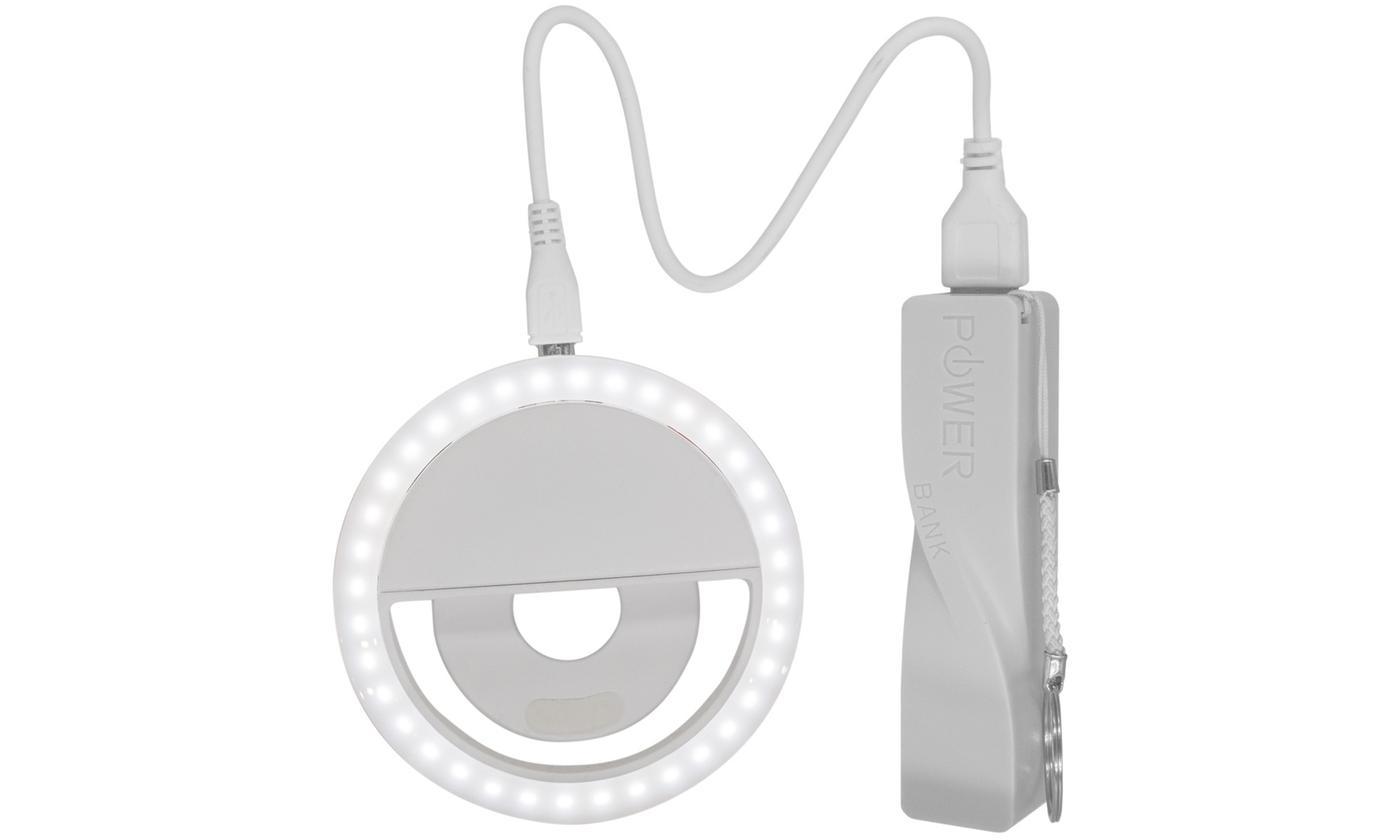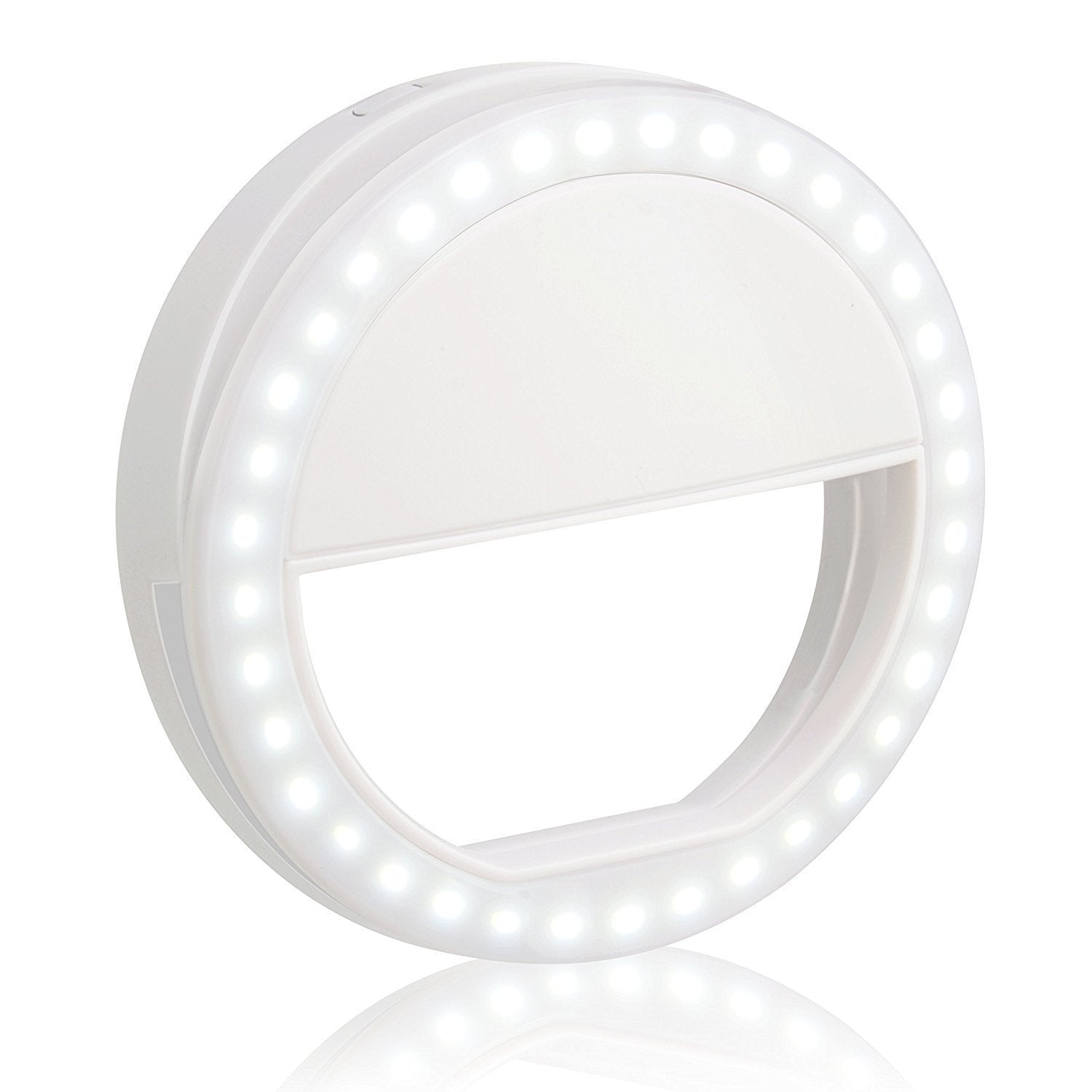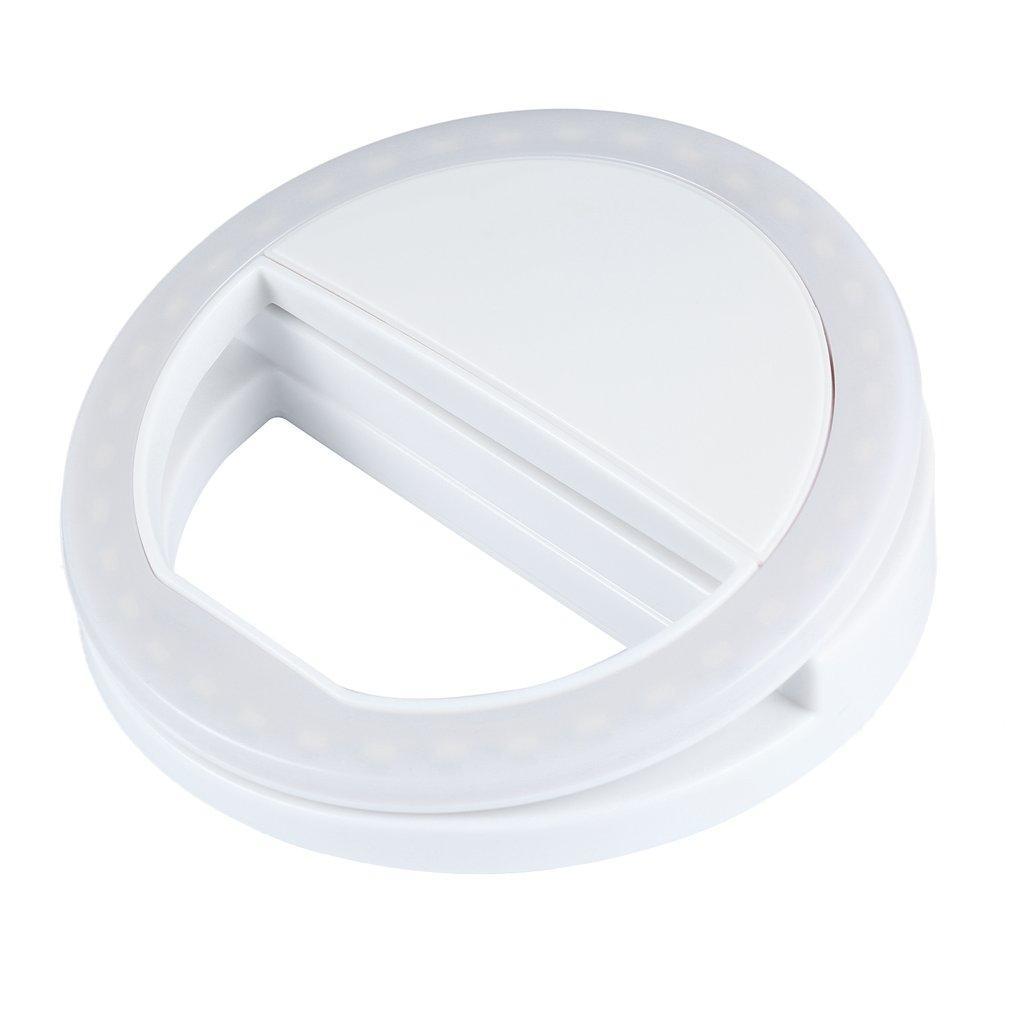 The lights may dim during wedding receptions, but don't let that ruin getting some awesome selfies and photos with your loved ones during the party. This selfie light will illuminate you and your friends, no matter how low the lighting conditions are.
POWER: Powered by built-in rechargeable lithium battery without requiring any extra disposable batteries, you can charge it via the USB charging cable (Included) when the battery level of the selfie ring light depleted. Works great with our Power Bank.
ADJUSTABLE BRIGHTNESS: There are 3 brightness level and 1 strobe option. The stable light can be use for photography and the strobe mode can be use in some danger place as a SOS signal light.