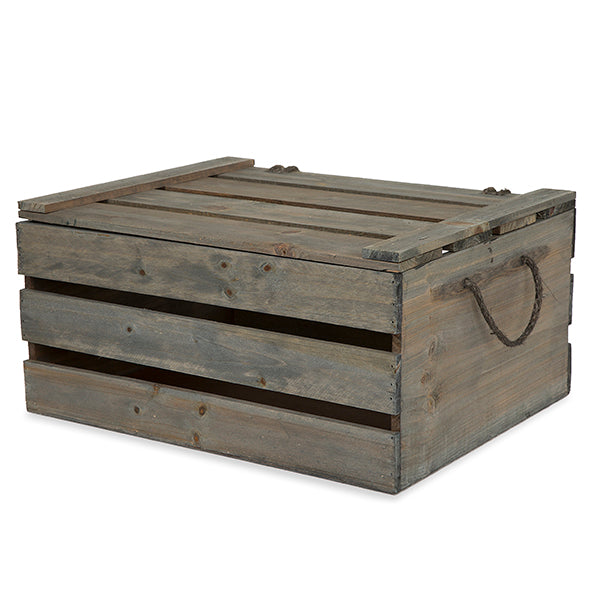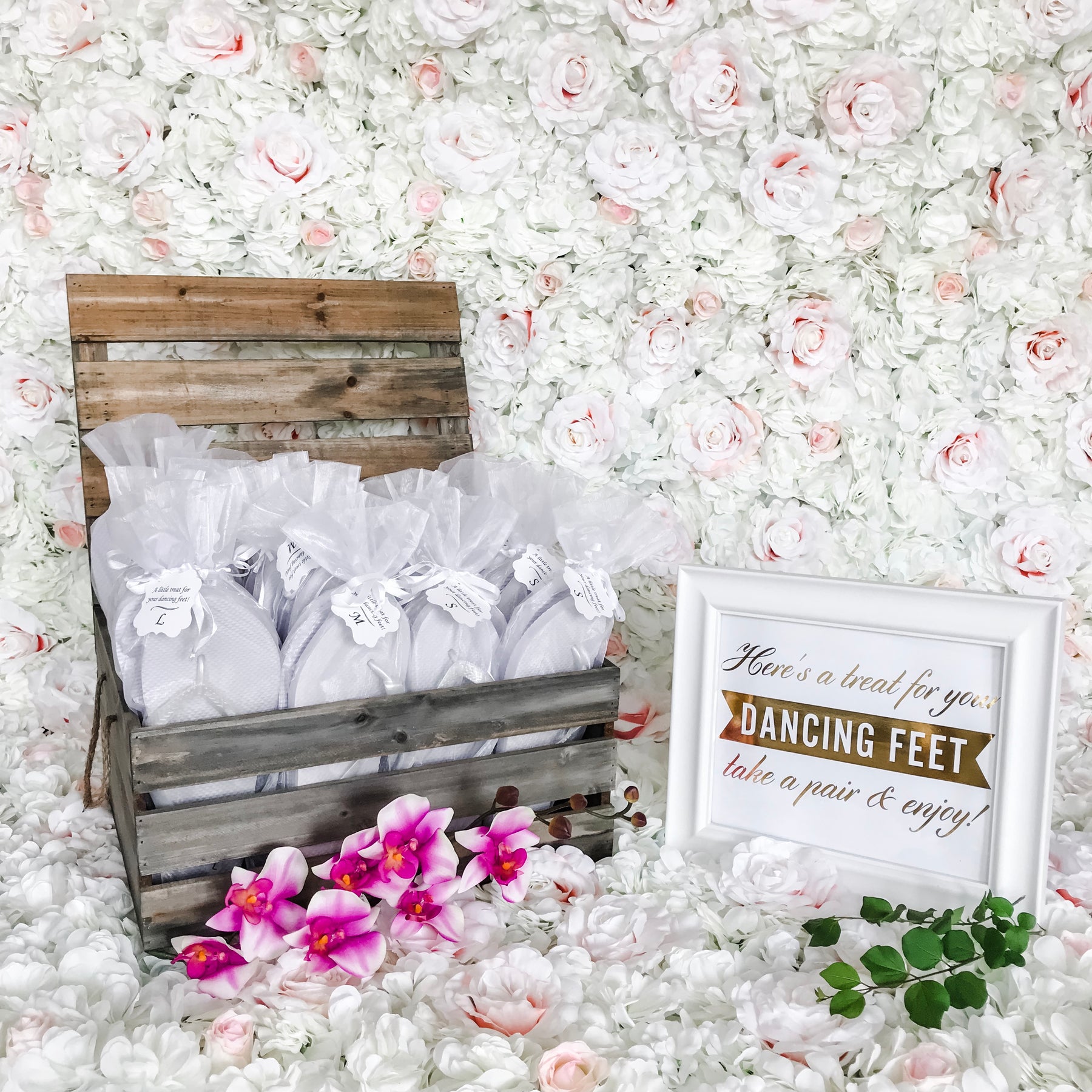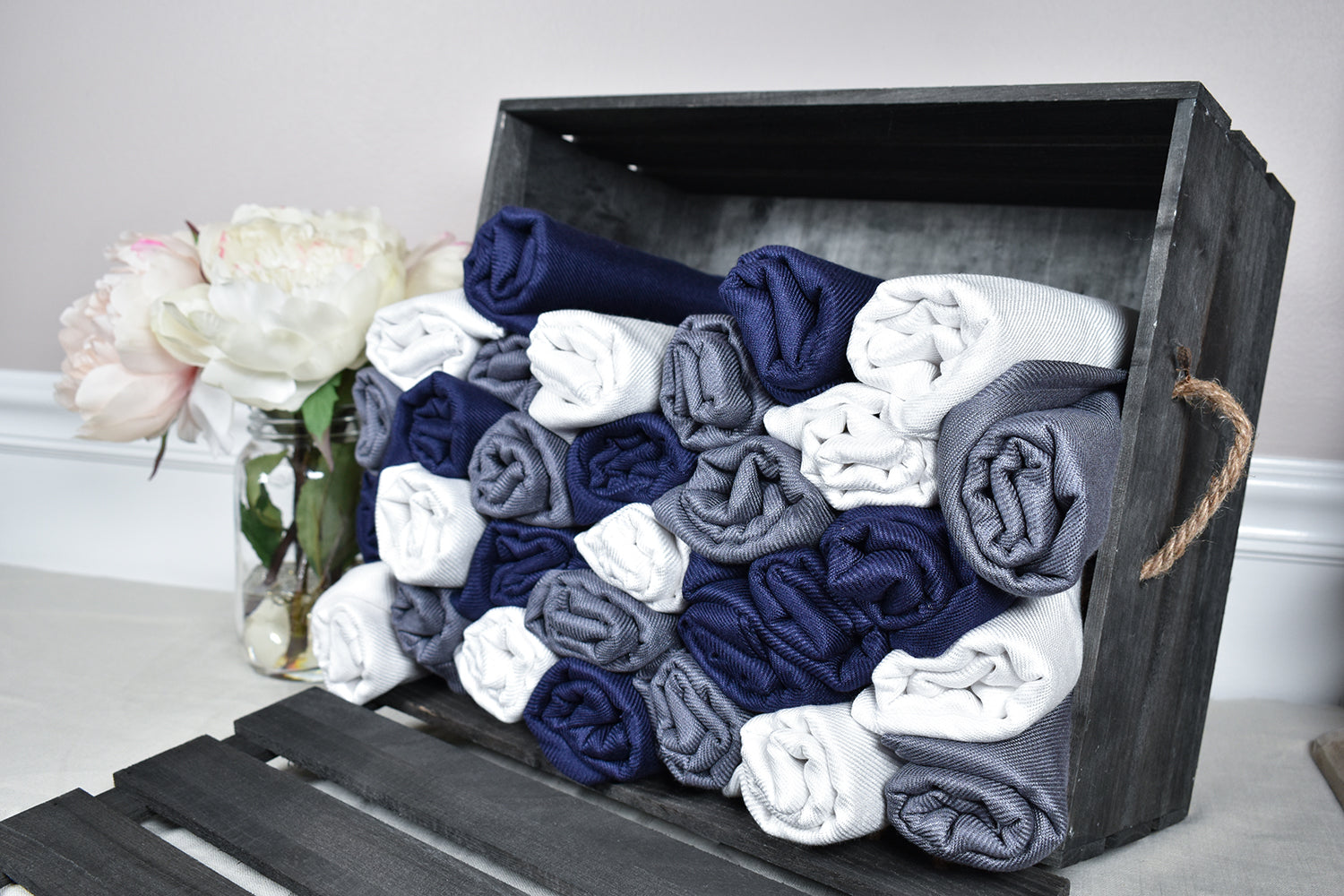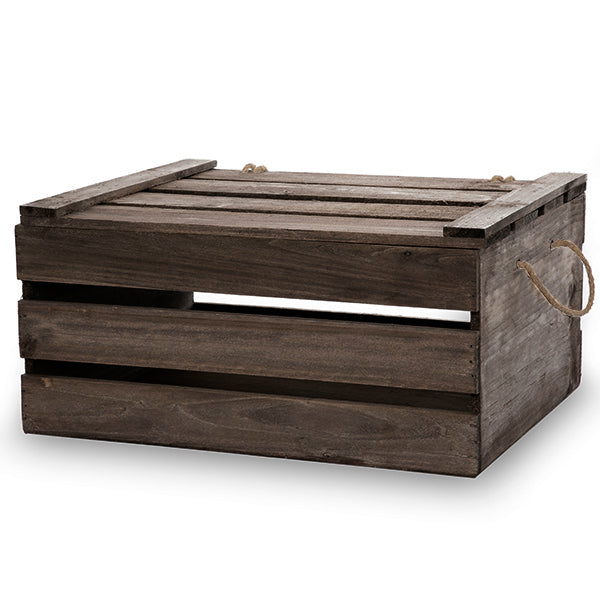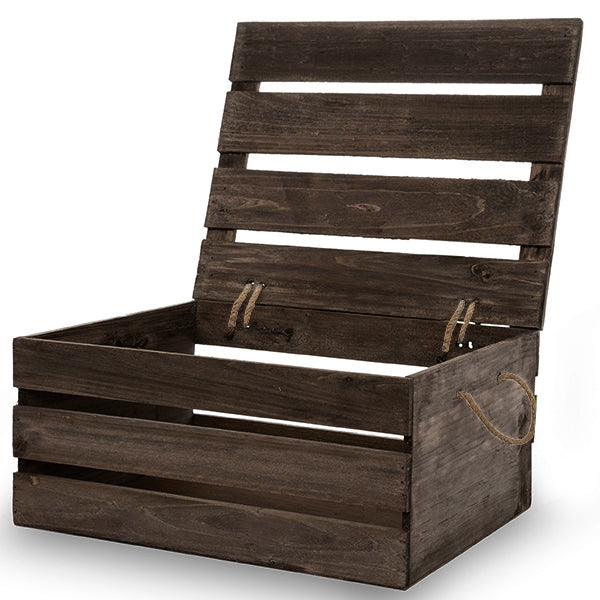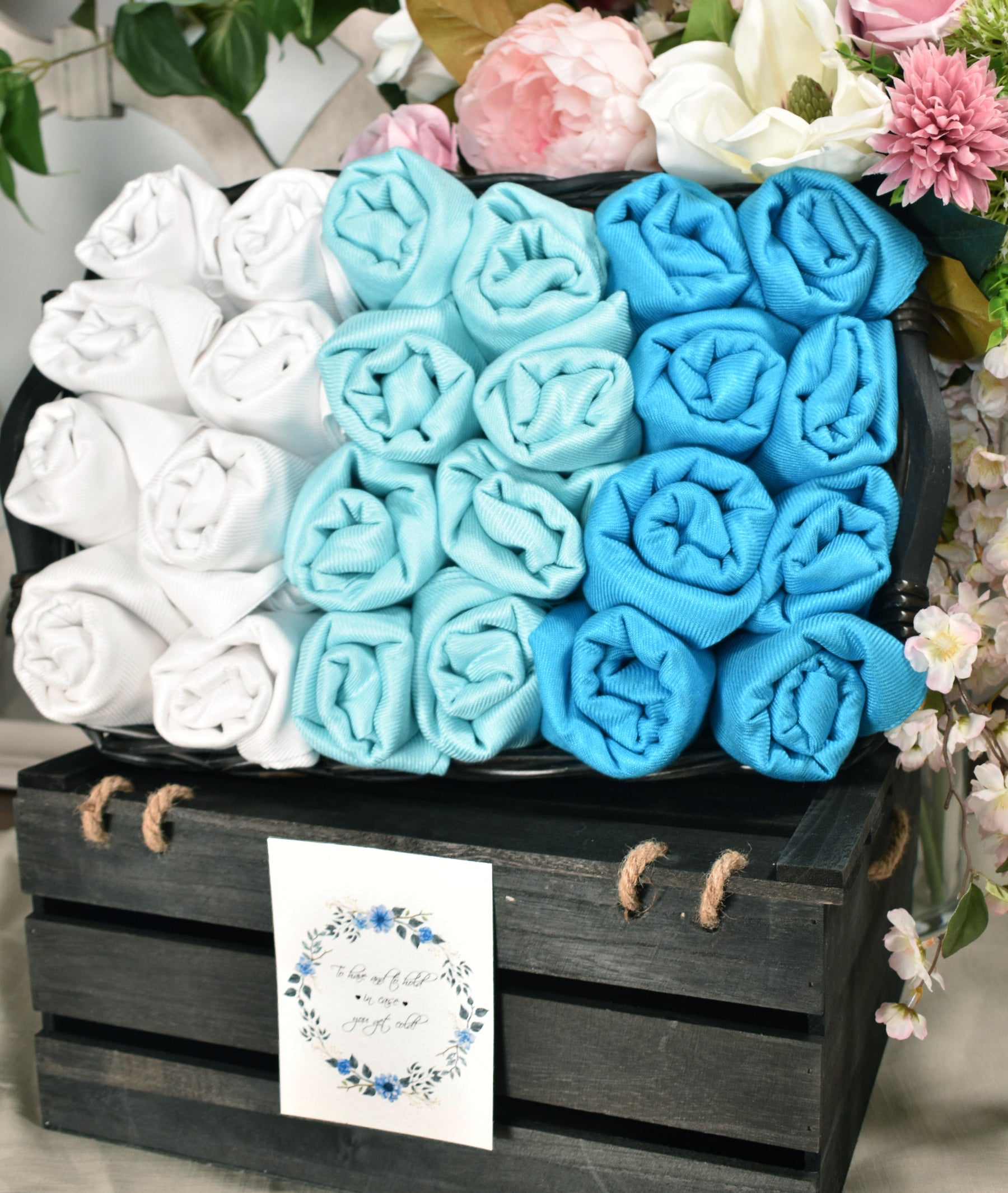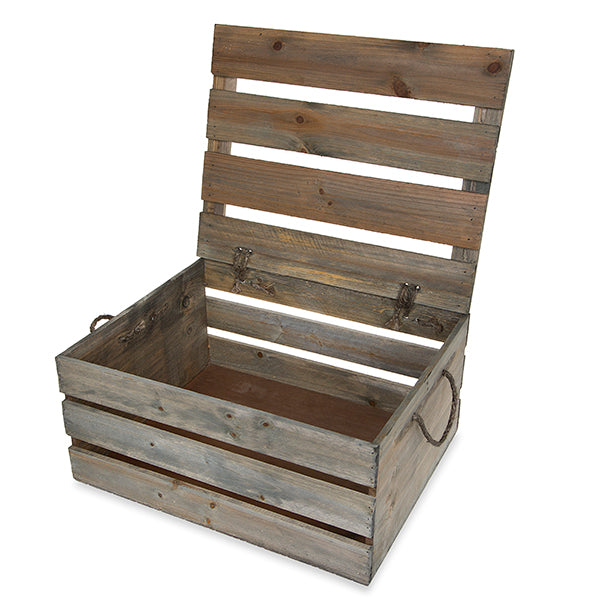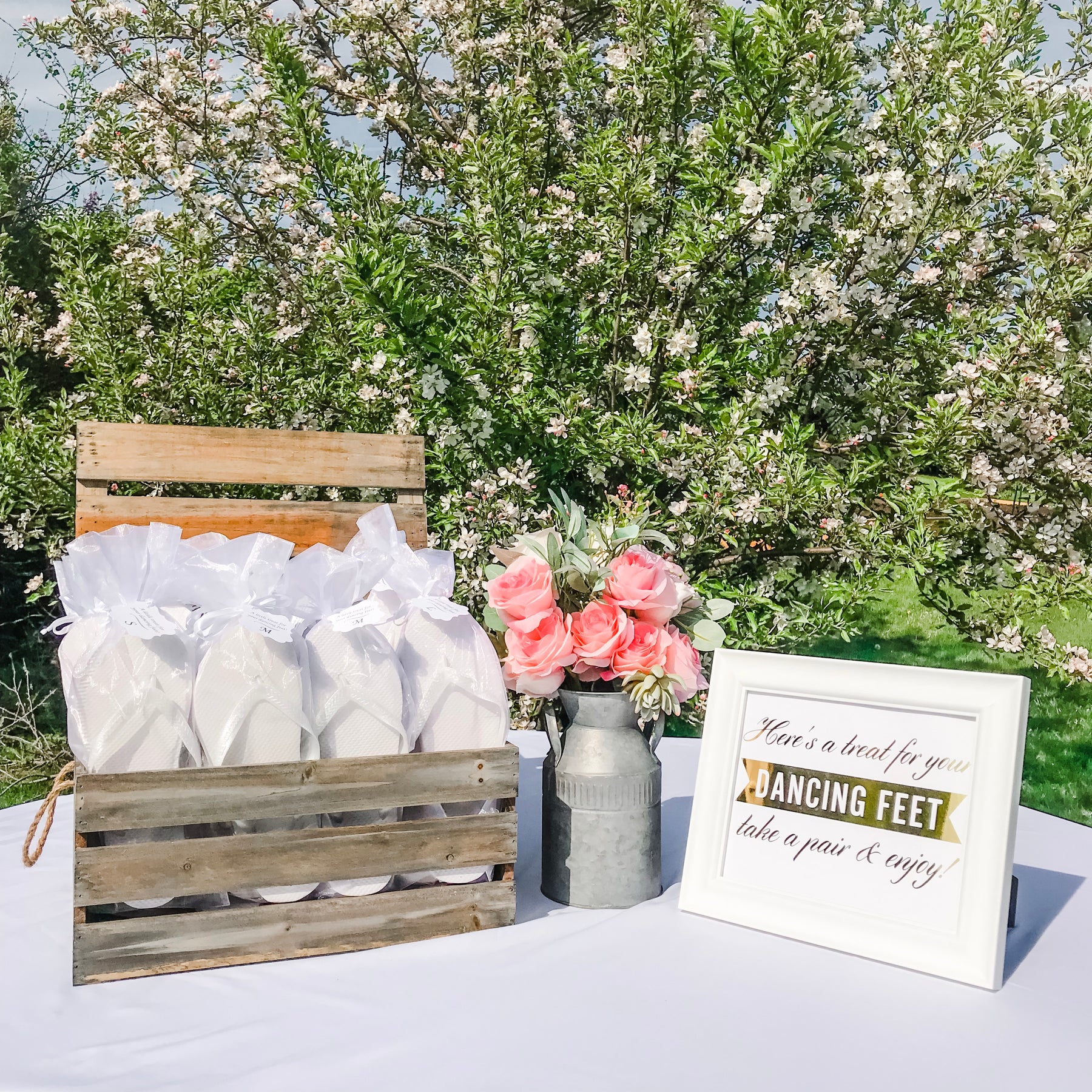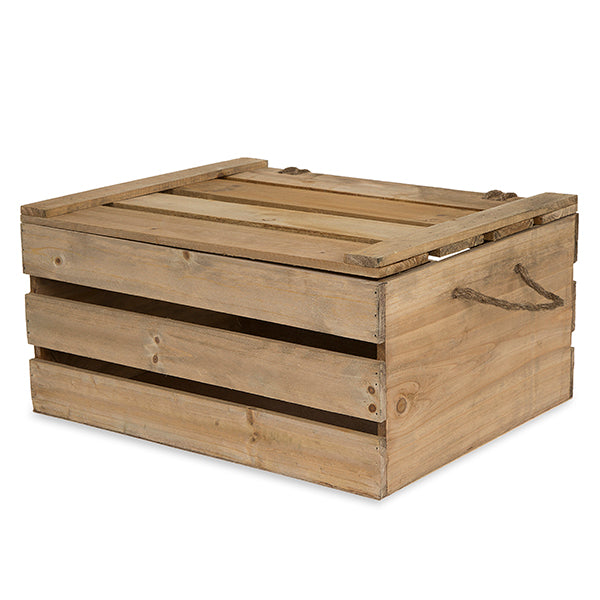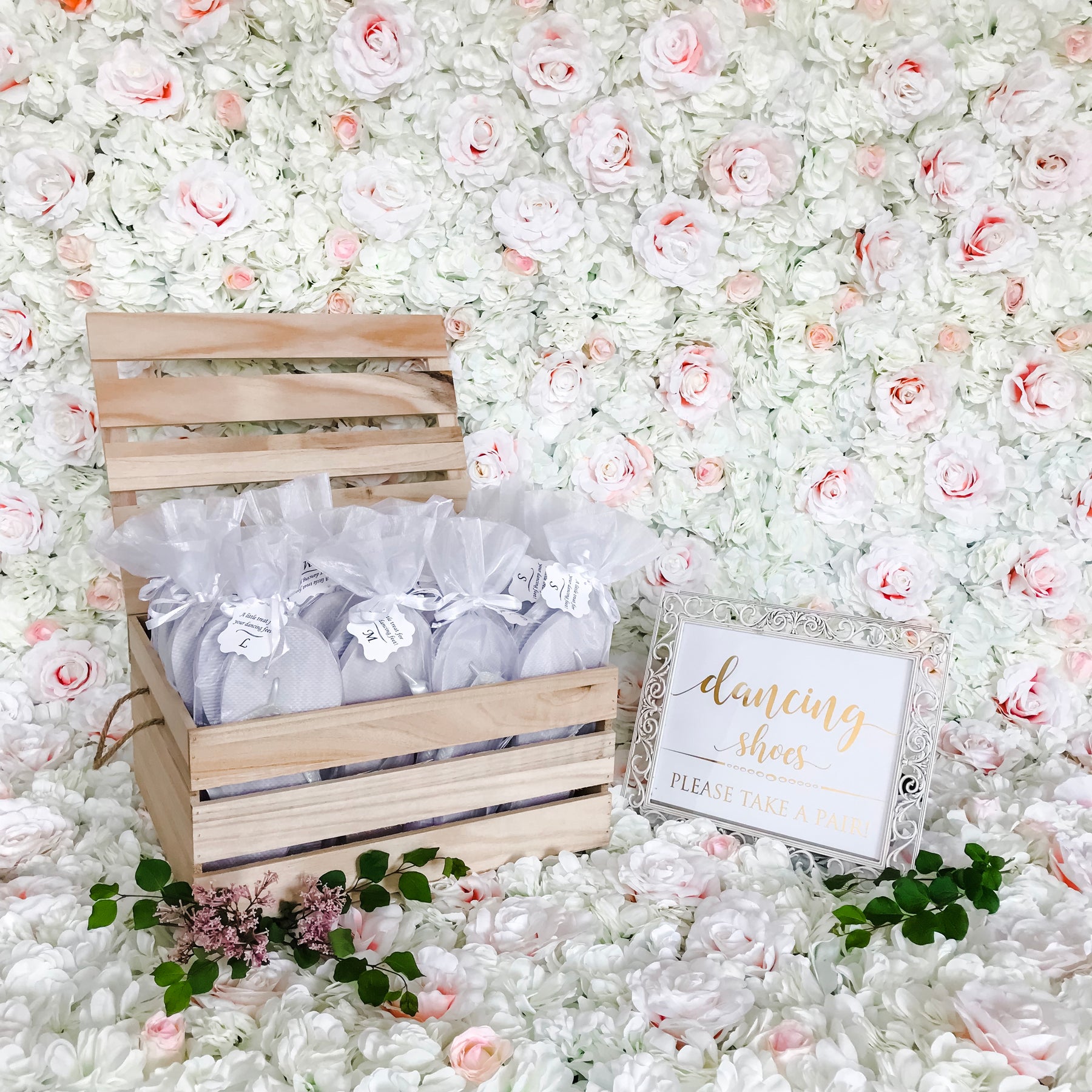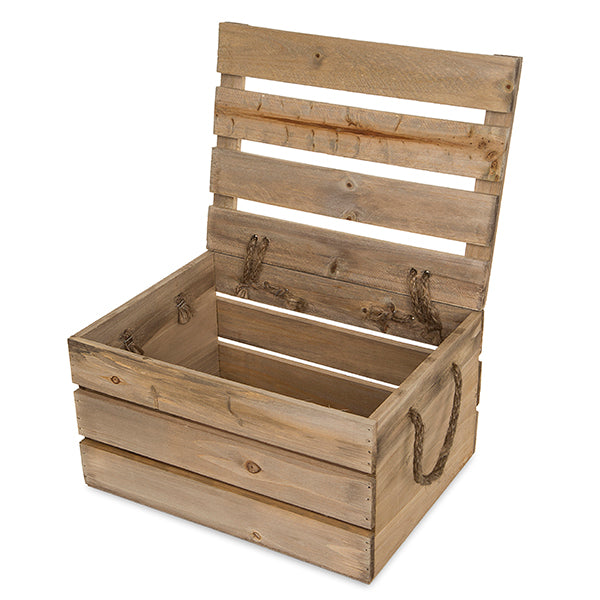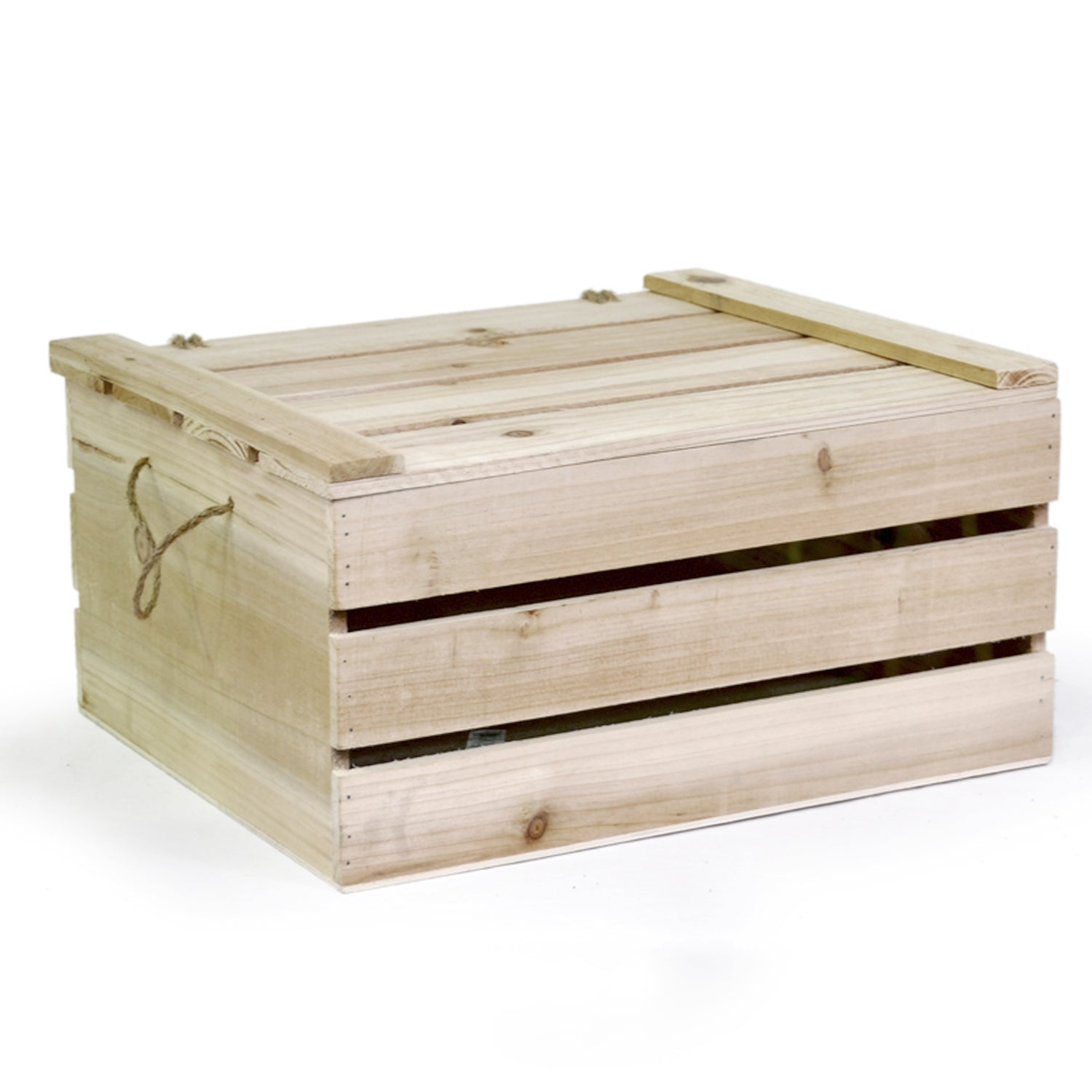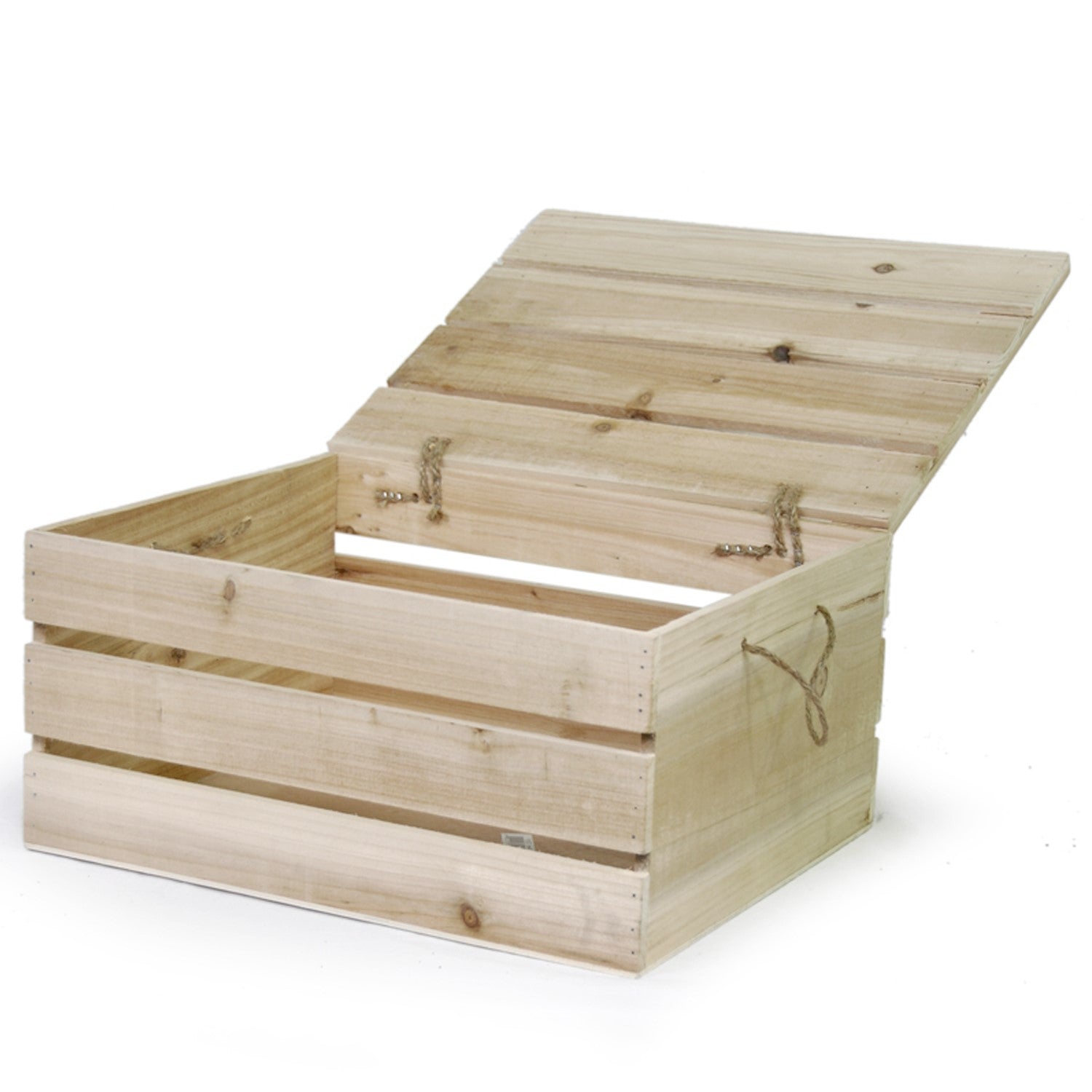 Crate will fit 24 flip flops inside comfortably. Additional flip flops can always be stacked on top.
Crate will also fit up to 40 pashminas.
Top Rim Dimensions: 15.25" L x 12.25" W x 7.25 "H (8" H with Lid)
Base Dimensions: 16" L x 12.75" W
Overall Dimensions:  16" L x 13" W x 8.25" H
Crate colors may slightly vary as they are hand stained.