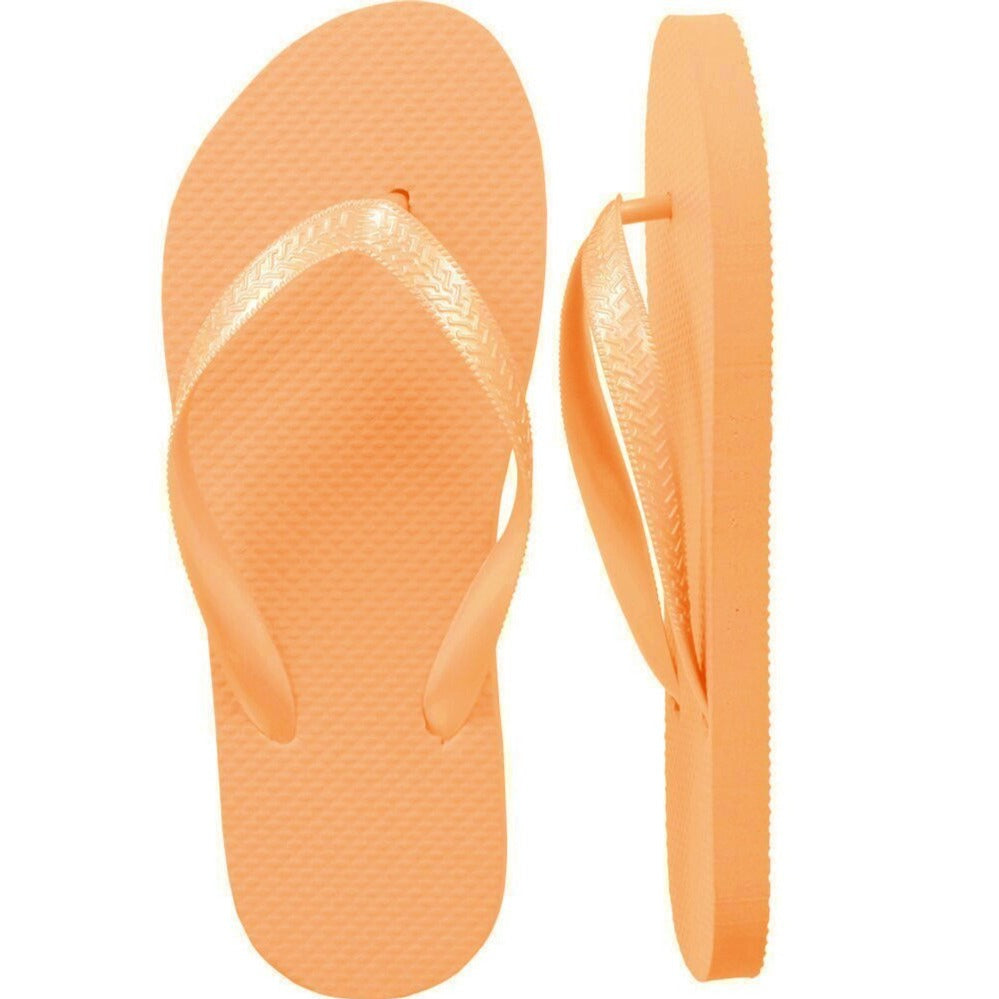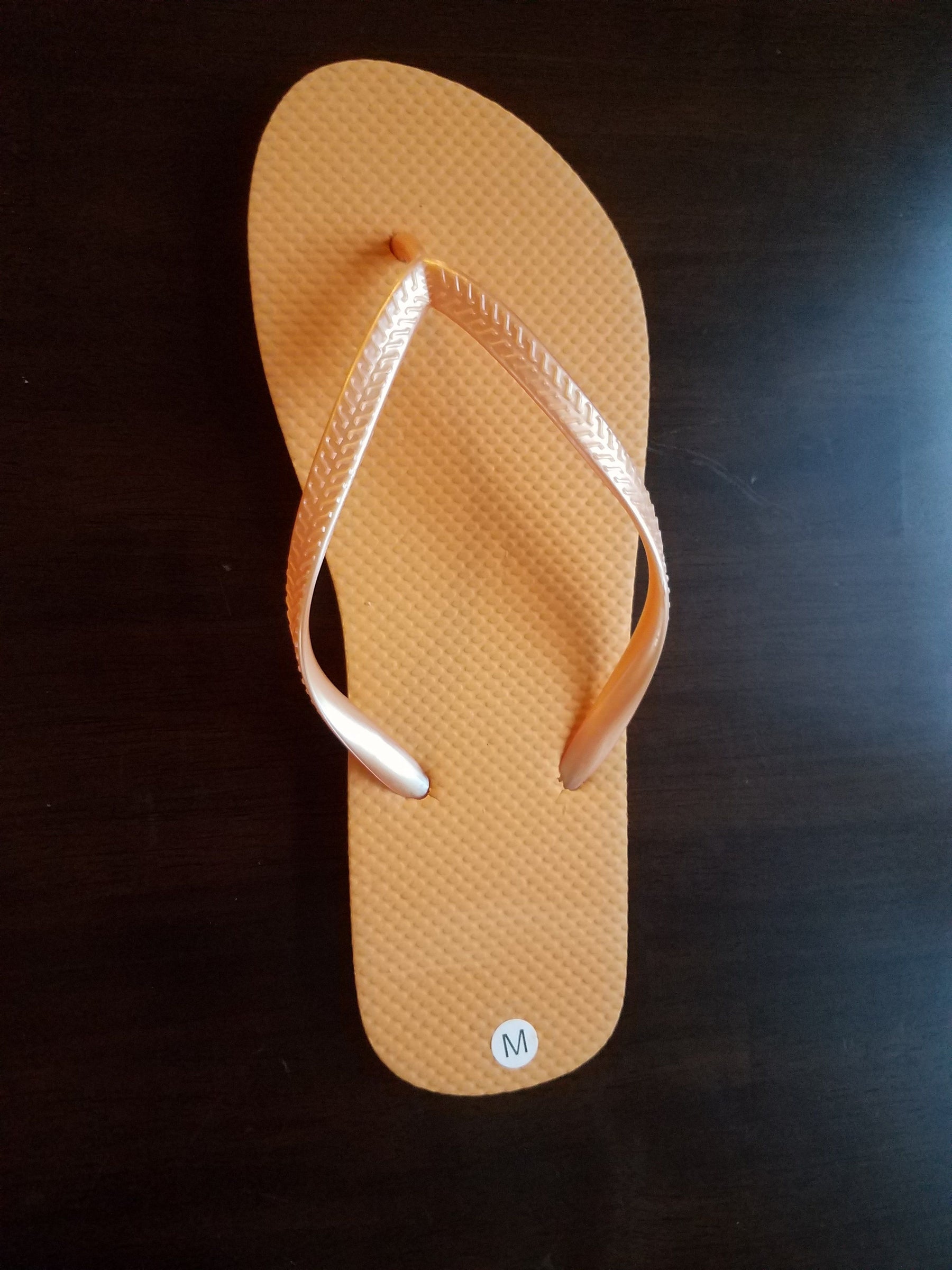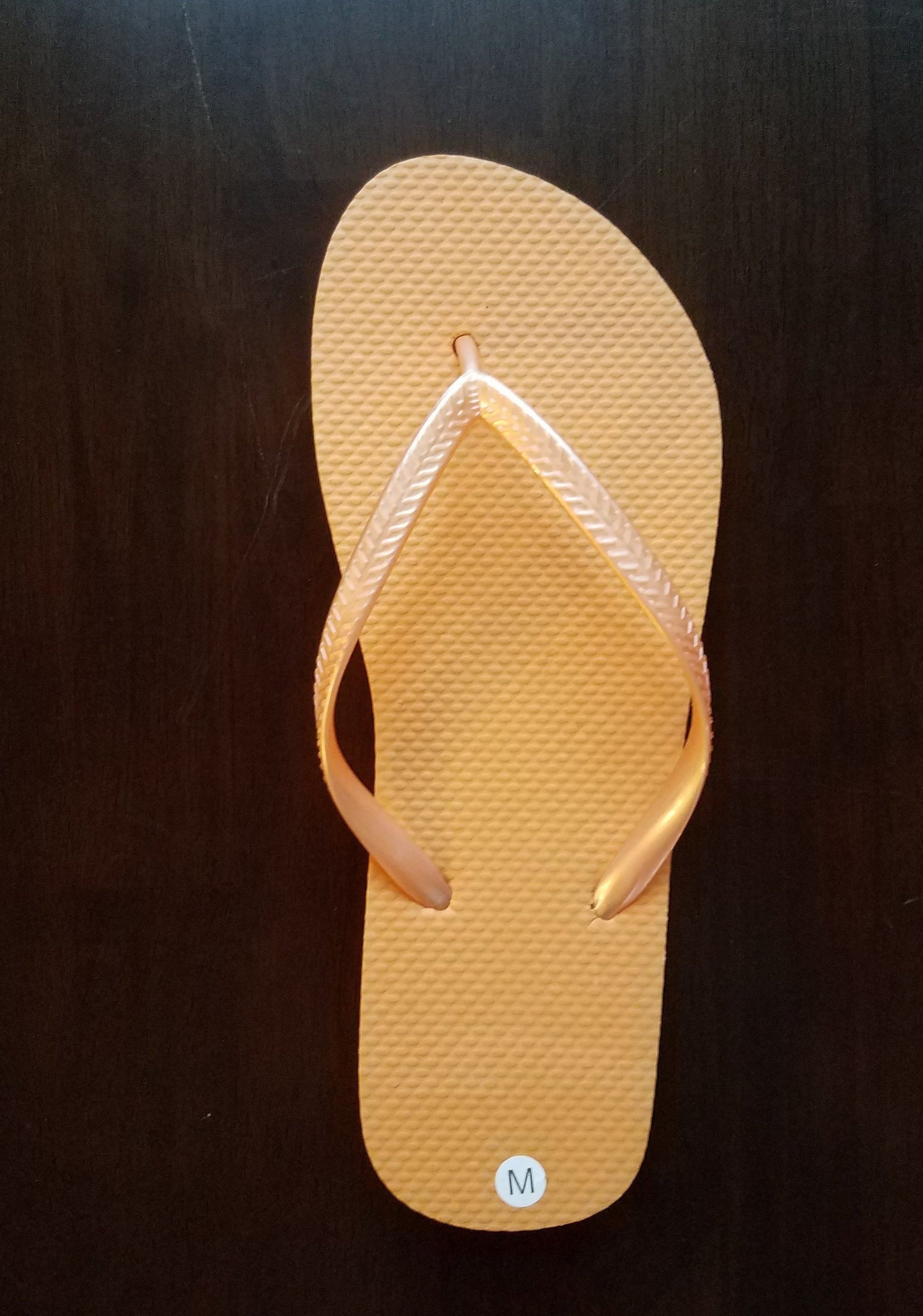 Bright Peach Flip Flops - 24 Pairs
Our bright peach flip flops are sure to pop and are perfect for a peach, orange or coral themed wedding. The pearly strap makes the color really stand out.
We want you to pick the perfect color for your wedding. Colors can be tricky to present accurately, so we show the flips flops in direct sunlight and indirect sunlight. 
Our high quality flip flops and are made with high density rubber, with a 14mm sole thickness for maximum cushion & support. The straps are 30% wider than standard flip flops providing a more snug fit.
Please order a sample. Everyone's idea of comfort is different and a difference in monitor screens can mean we view colors differently. We simply want to make sure you are happy with your order. 
4 - S (size 5/6)
13 - M (size 7/8)
7 - L (size 9/10)