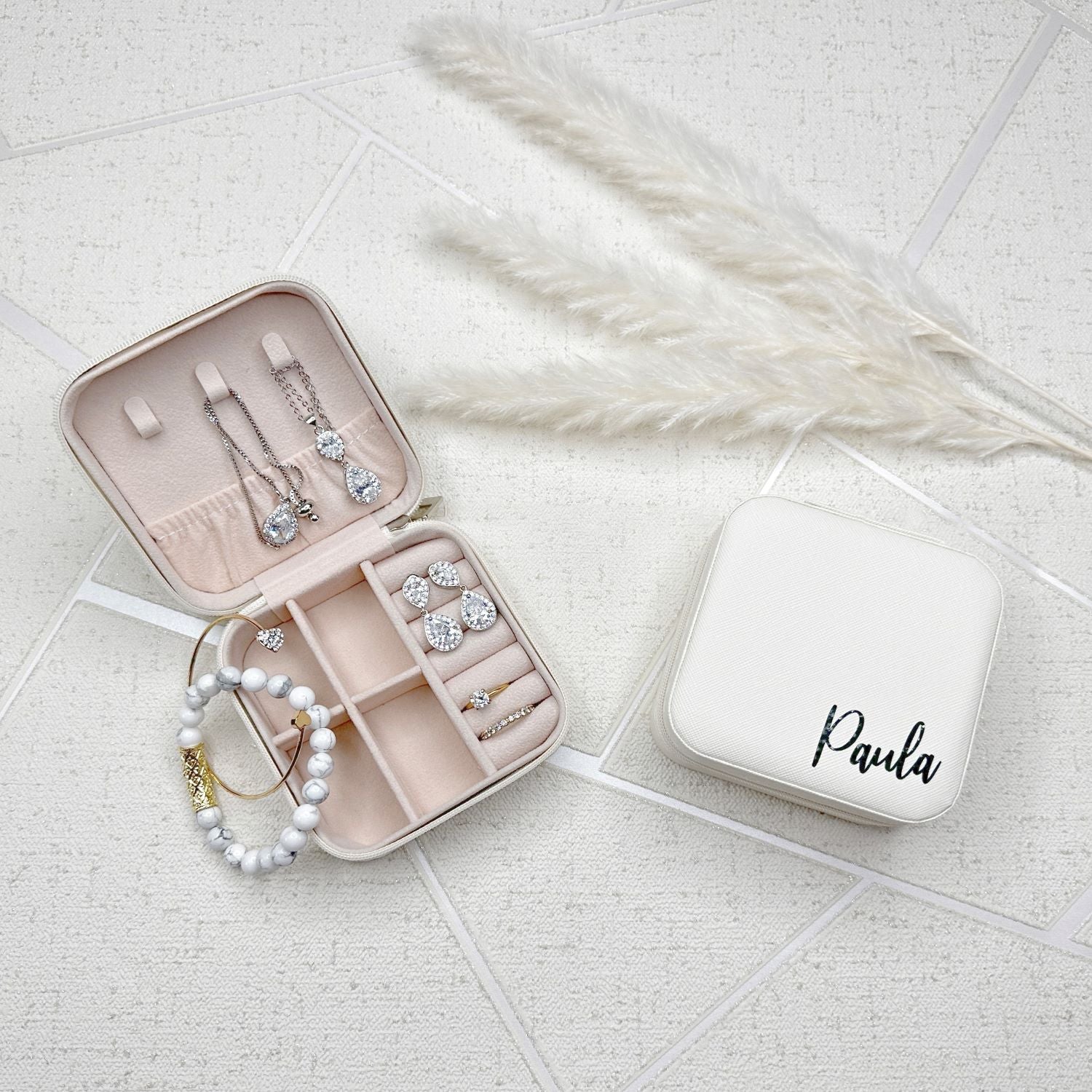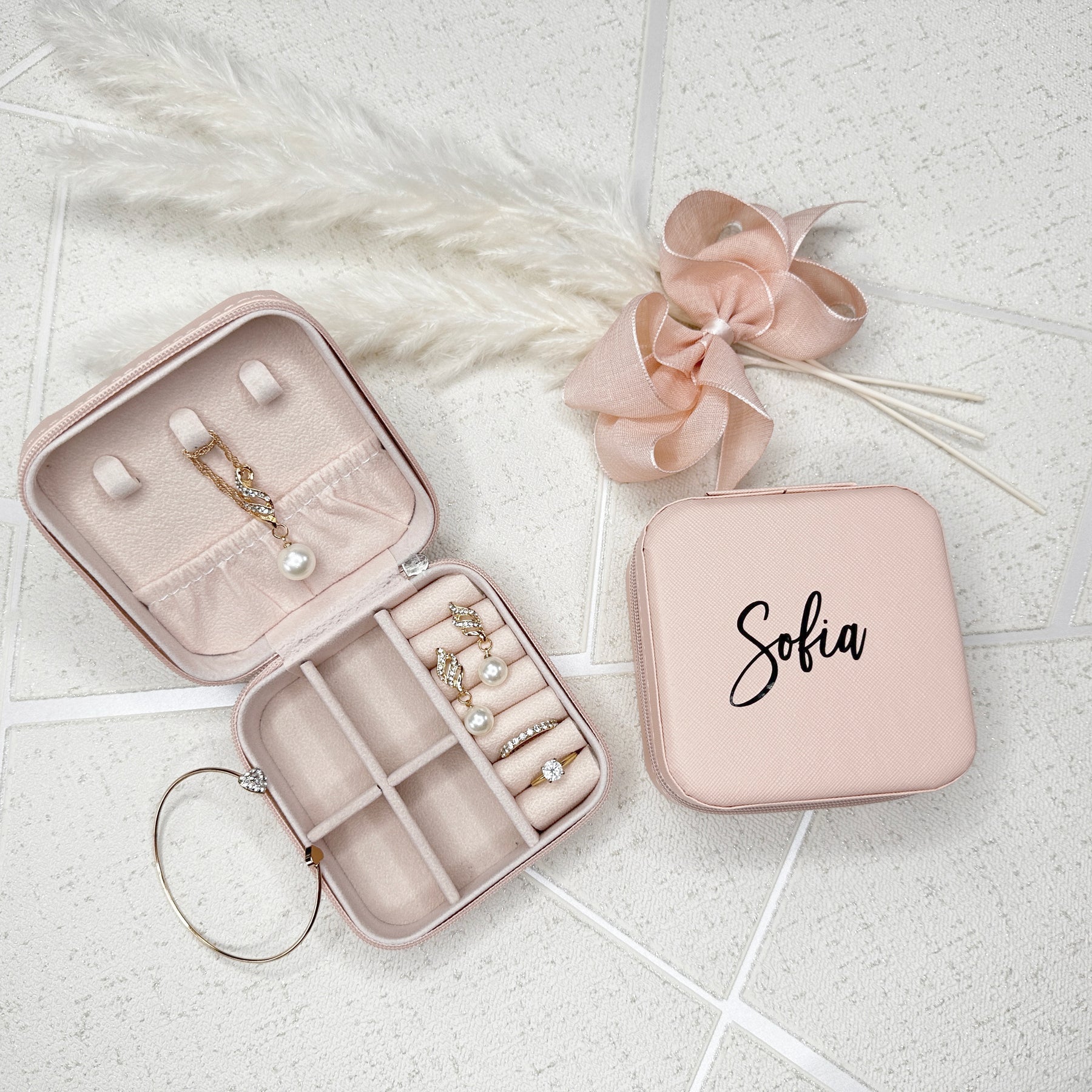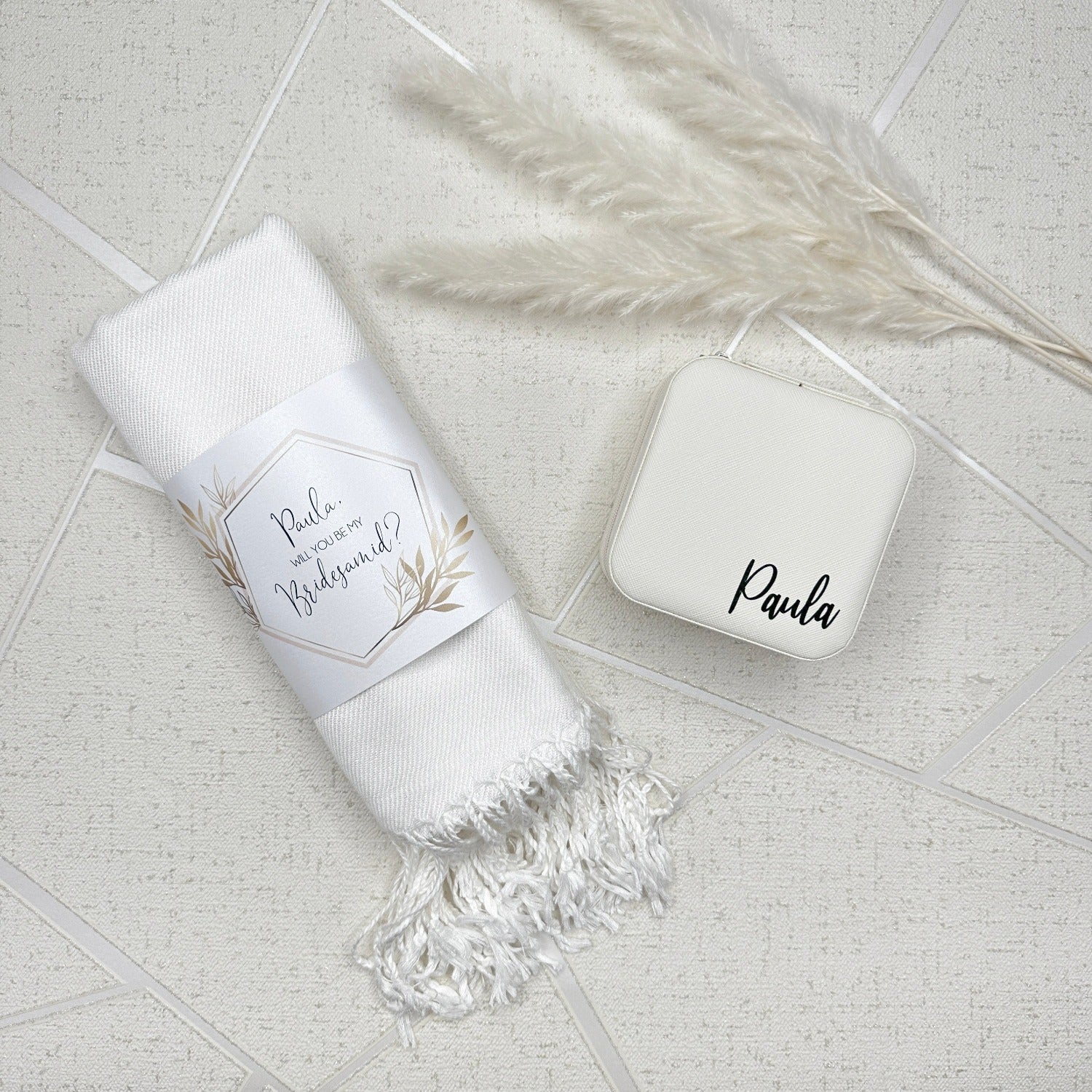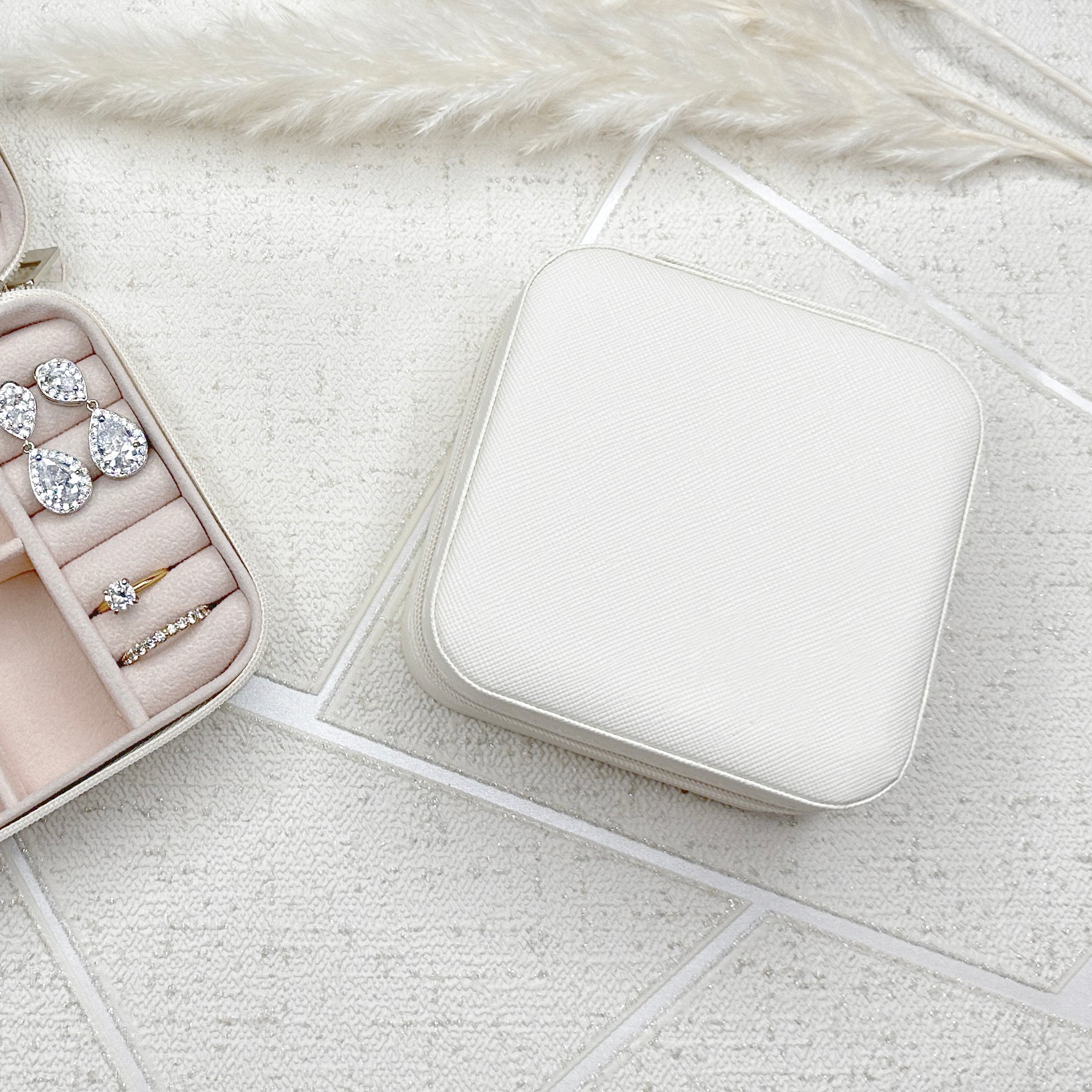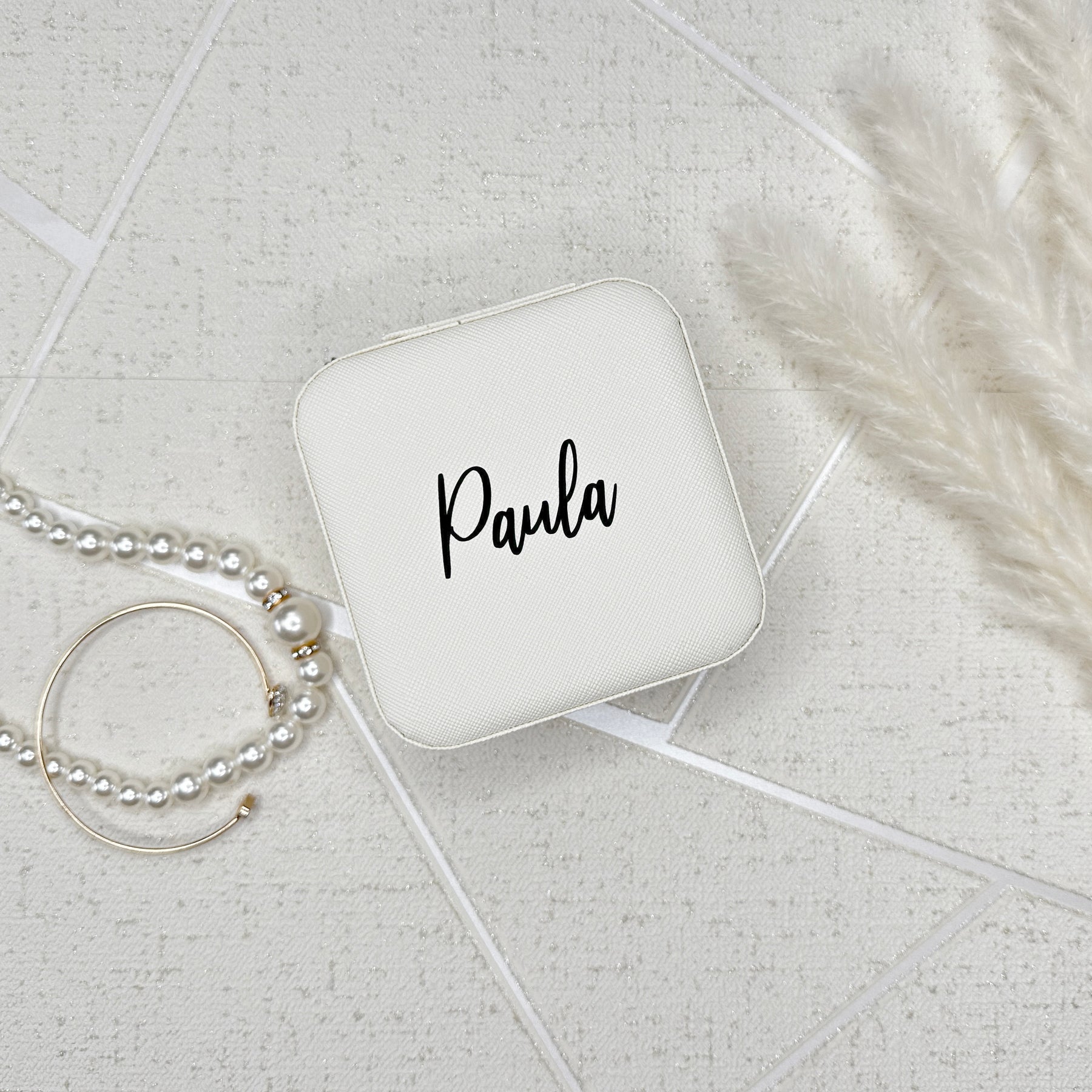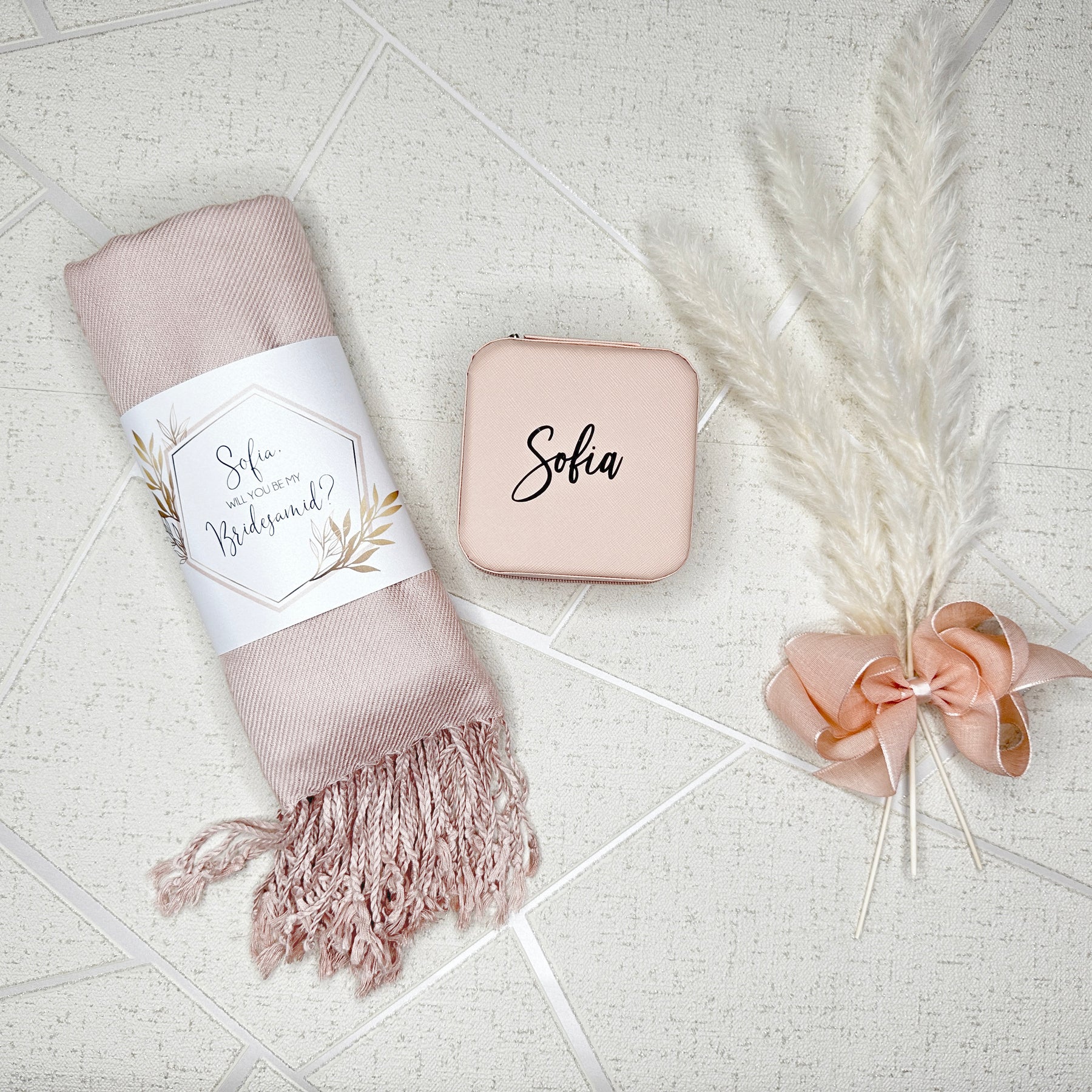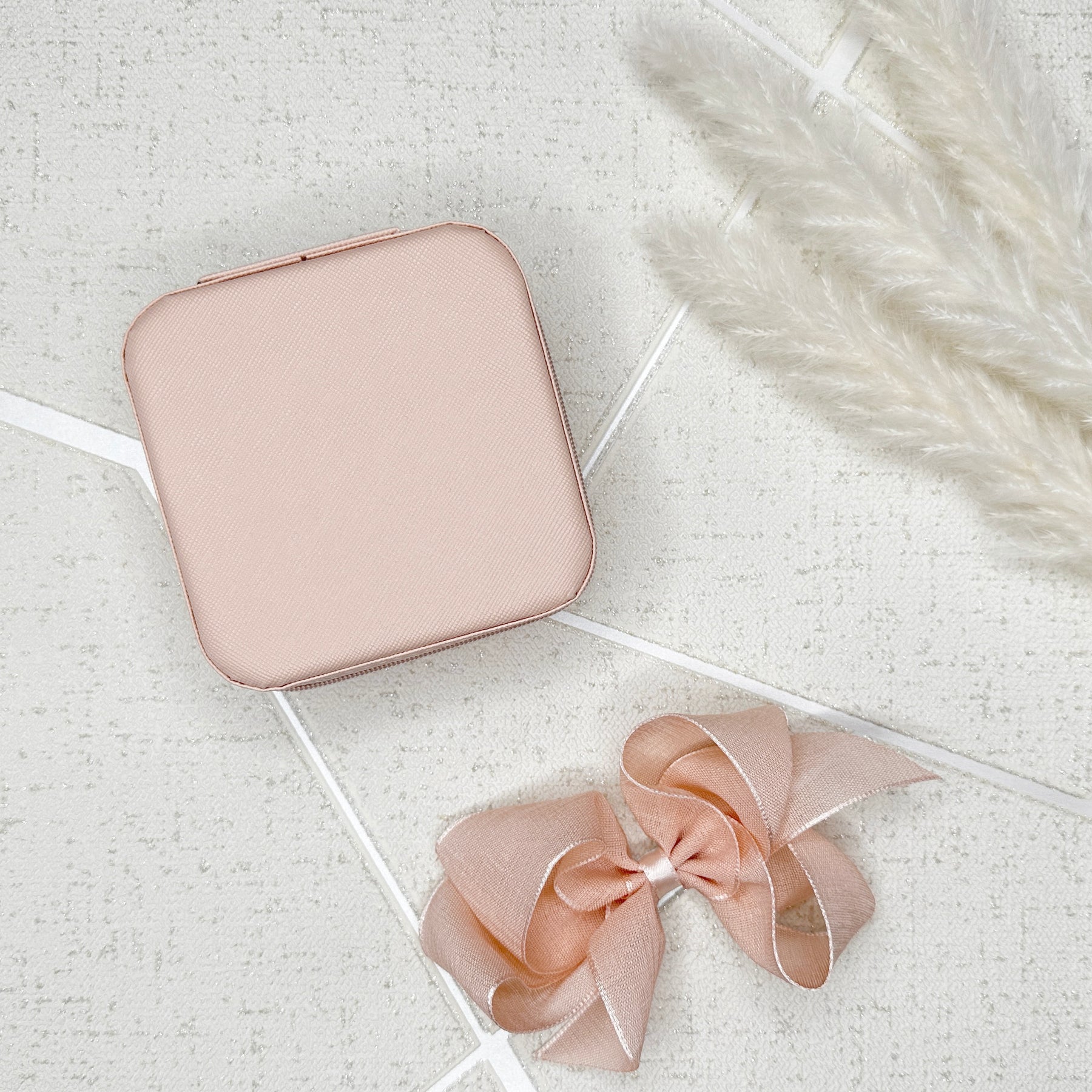 Bridesmaid Jewelry Box Gift
This elegant and functional jewelry box is the perfect gift for your bridesmaids, maid of honor, mother of the bride, mother of the groom or even for the bride herself. The box is crafted from high-quality, durable materials and features a beautiful faux leather pattern. The interior of the box is lined with soft velvet to protect your bridesmaids' jewelry, and it features multiple compartments and drawers to keep their treasures organized. The box also features a personalization option, making it a truly special and unique gift. Give your bridesmaids a gift that they will treasure for years to come with this beautiful bridesmaid jewelry box.
Choose your box color then choose the font and font color for the name.  
This is a custom product and can take up to 1-2 weeks to process.
If you are in a rush and need the item by a specific date please contact our support team: support@receptionflipflops.com or call 800-615-1428.
This item ship from IL - Click here to view the delivery maps.
We offer full refunds and free exchnages if any issue is our fault.
If you have a change of heart we offer refunds and exchanges, but please check our refund page for eligibility and more details/costs.