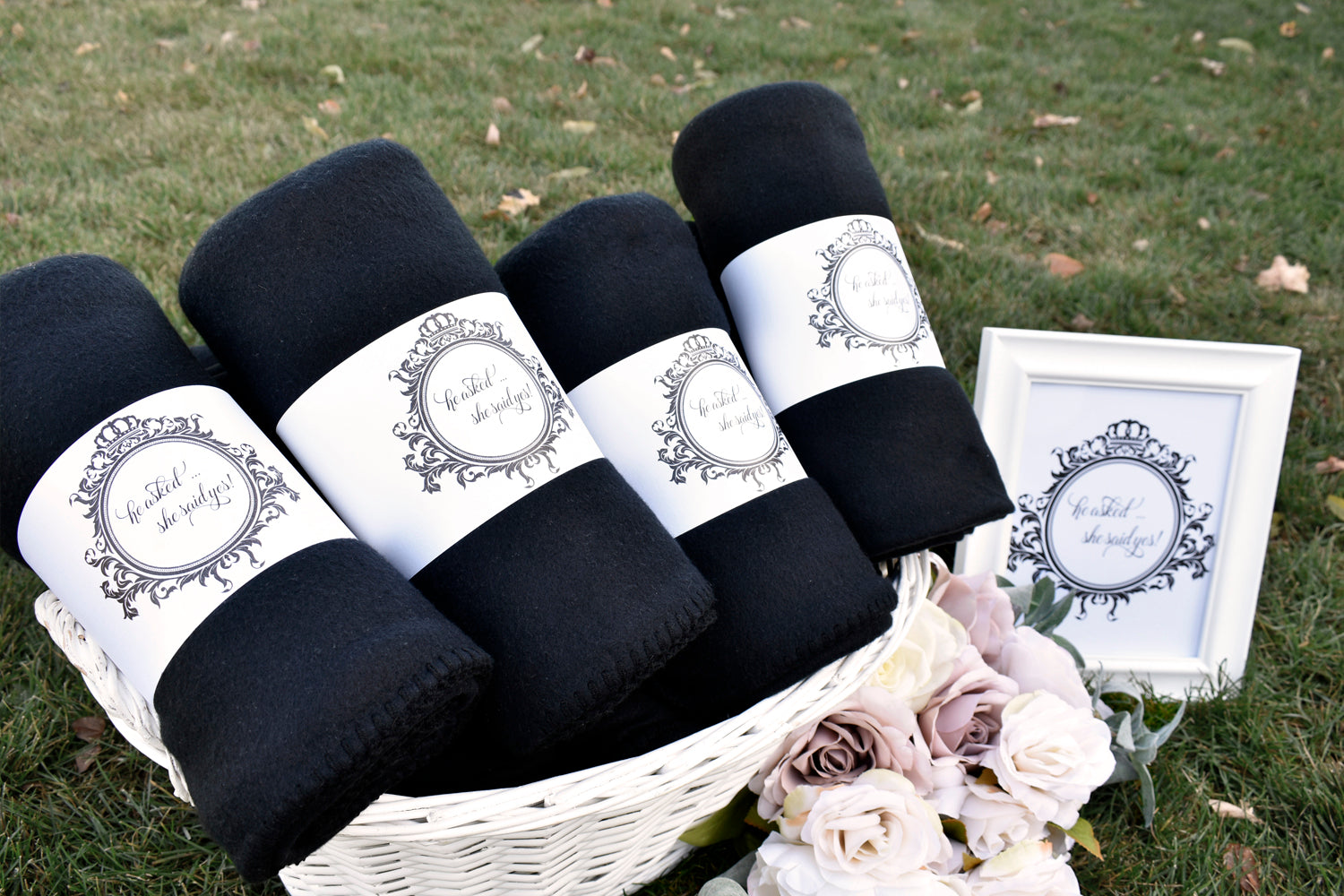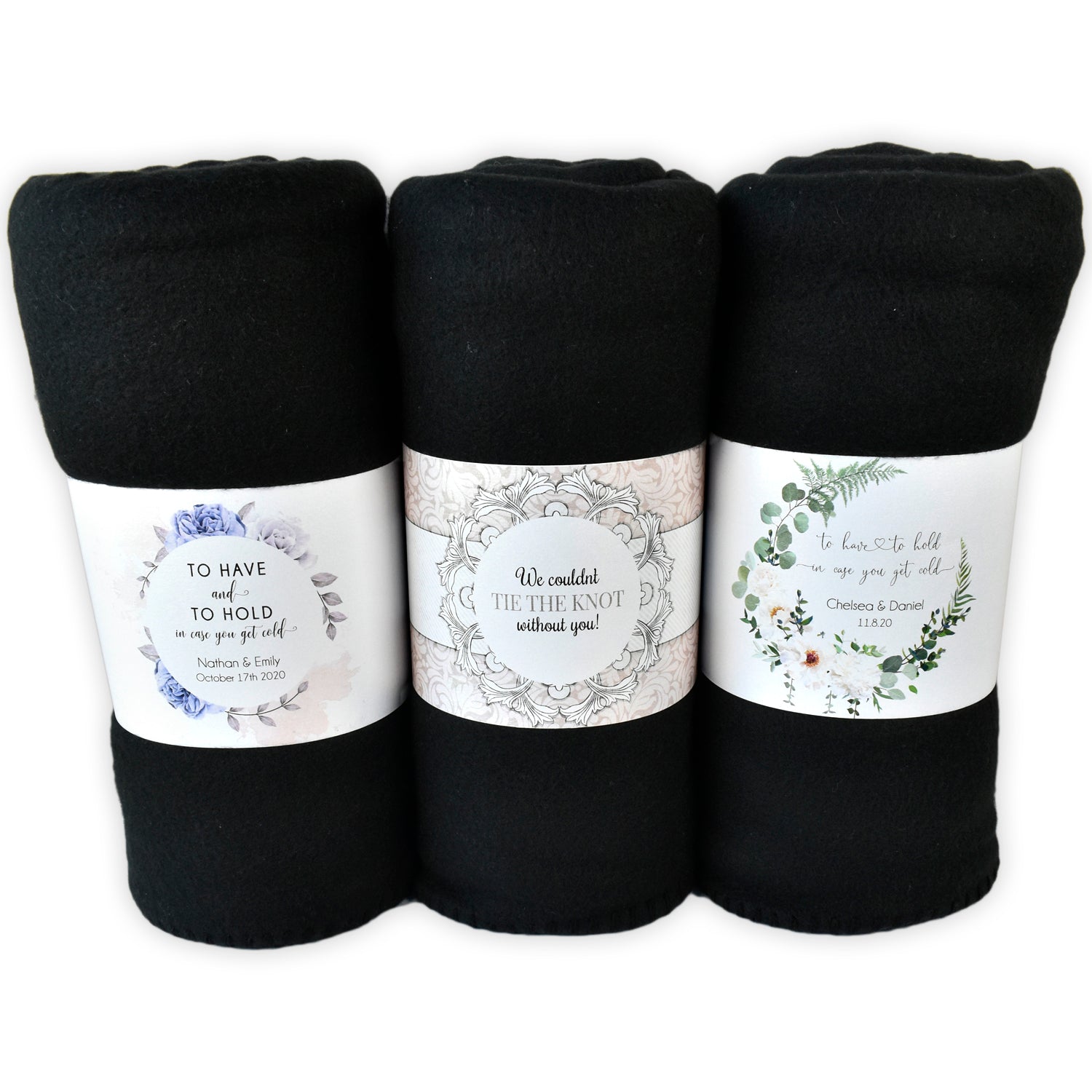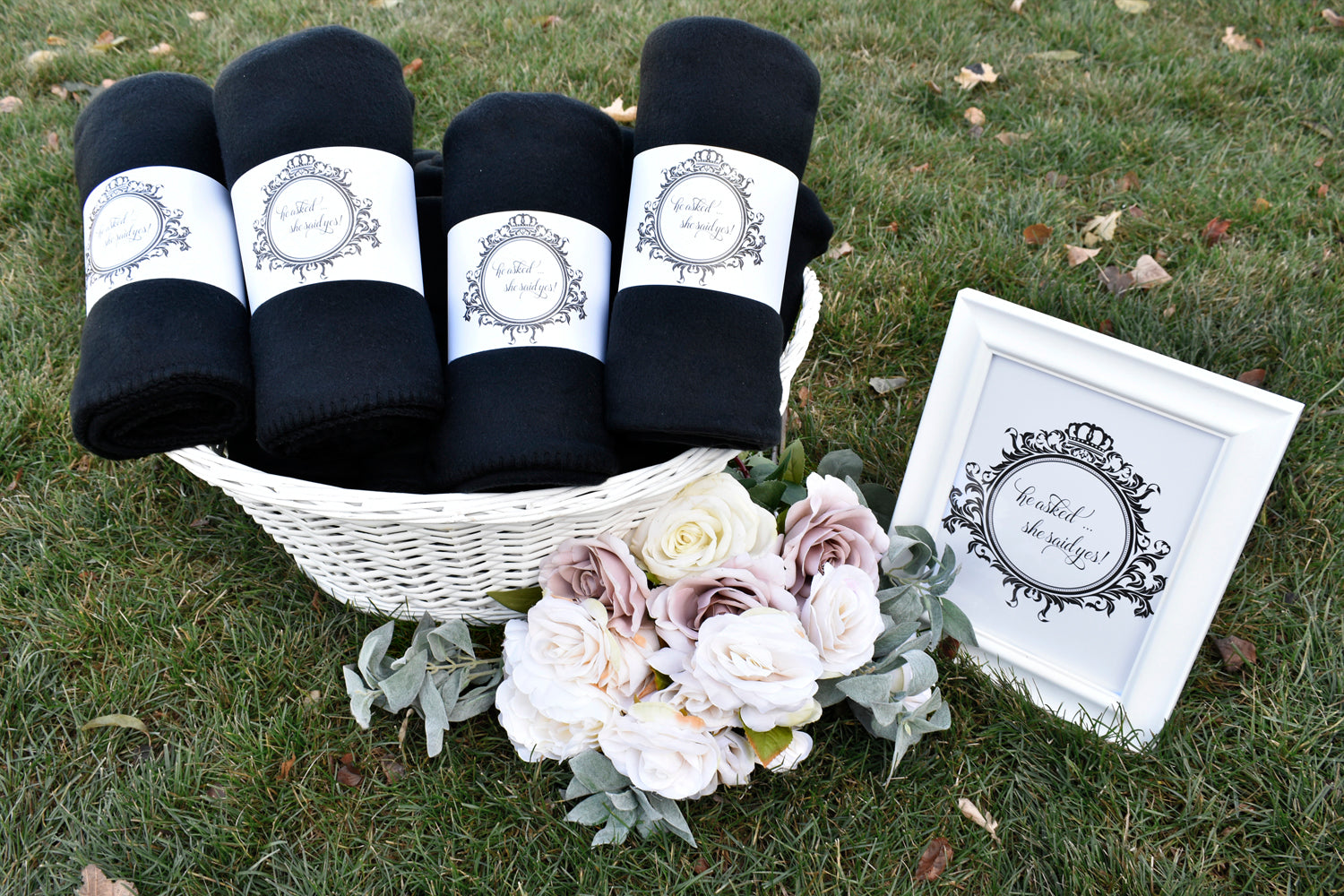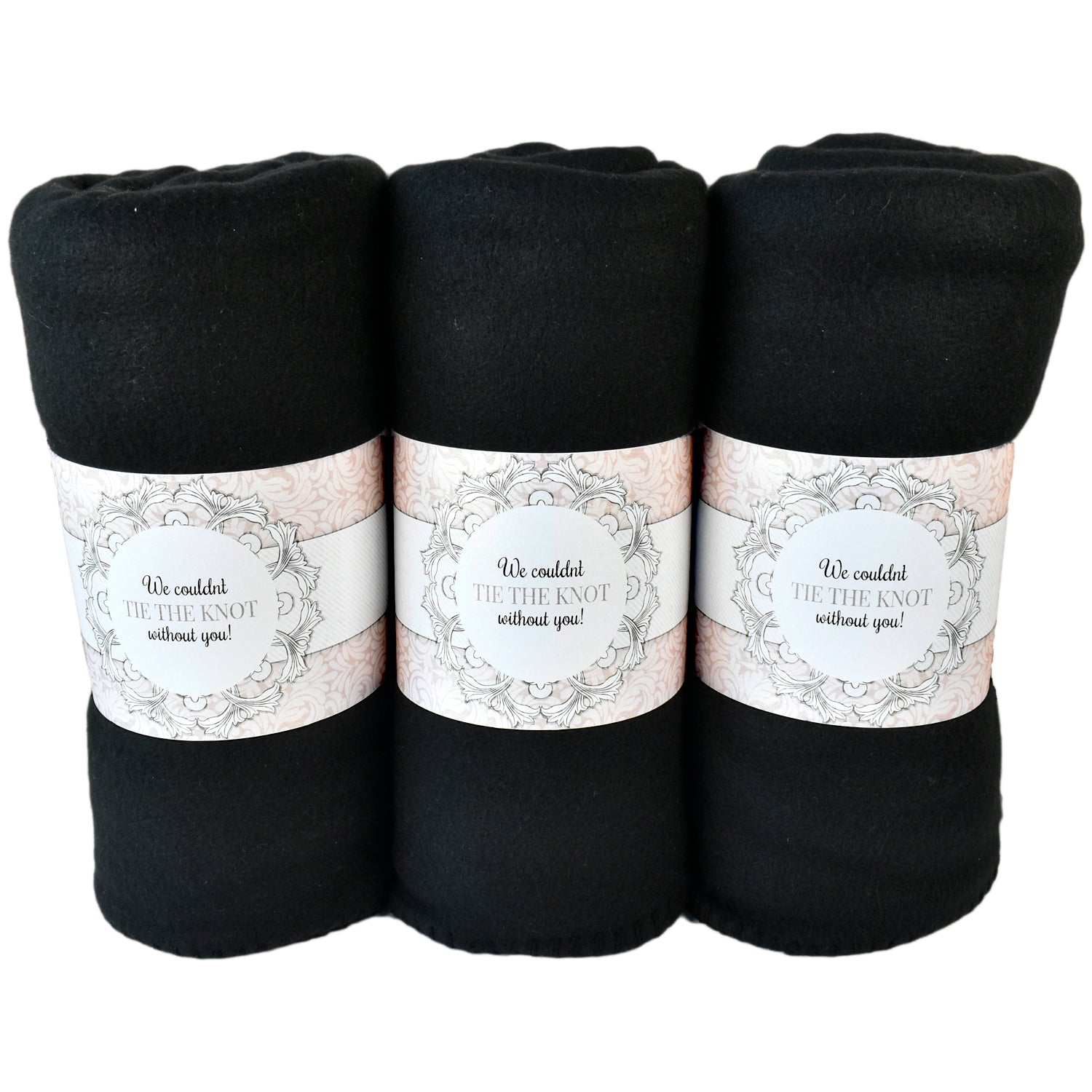 Black Polar Fleece Bulk Blanket Wedding Favor
Sample - 1 pc (limit one per order)
Our bulk black polar fleece blankets are extremely soft and a perfect wedding favor for guests at an outdoor or winter wedding. They are sure to keep your wedding reception guests warm and cozy. Simply roll them up and place on your guests ceremony chairs or just place them in a nice basket at the wedding reception.
The blankets are made extra wide (60 inches) to make sure they wrap completely around your wedding guests, making sure they are nice and warm.   
Please make sure to purchase a sample if you are placing a large order to insure quality and color expectations are met. 
BANDS SOLD SEPERATELY
Dimensions: 60" x 50"
Material: Polar Fleece / 100% Polyester 
We ship samples within 2 business days. To view the most accurate transit times it is best to add the item to the cart, go to checkout and enter your address. You will see transit times in the shipping secion.
If you are in a rush and need the items by a specific date please contact our support team: support@receptionflipflops.com.
Please see below the indivdual item locations:
We offer full refunds and free exchnages if any issue is our fault.
If you have a change of heart we offer refunds and exchanges, but please check our refund page for eligibility and more details/costs.
Warm & Snug
Love snuggling around the fire at night with the warmth of the blanket!
Perfect
Thank you very much for your review. We're glad to hear that! The blankets are very warm and comfortable :)
Amazing
Everyone loved them. They were a beautiful addition to my wedding! It was nice to offer some warmth with an outdoor January wedding. Even with covid and delayed shipping I was able to get my blankets in time! The only downfall was the adhesives provided to wrap the personalized band. We had to add additional tape but other than that, it was amazing!
Perfect!
When I planned a last minute wedding because my big wedding had to be delayed due to Covid-19, I needed to arrange everything in only 3 weeks. As the wedding had to be outdoors at the end of October, I thought a party favor of a warm blanket on each chair would be an excellent addition to my special day. The personalized band made it perfect. My only concern was that I would be able to have them made and delivered in time for the wedding. Happily, I was able to speak with the owner by phone, who was extremely helpful in helping me to figure out exactly what I needed and I was thrilled to have them be delivered in time for the wedding. They were a beautiful surprise for my guests, many of whom used their blankets during the wedding. I was very happy with my purchase and the quality of the blankets were even better than expected!!